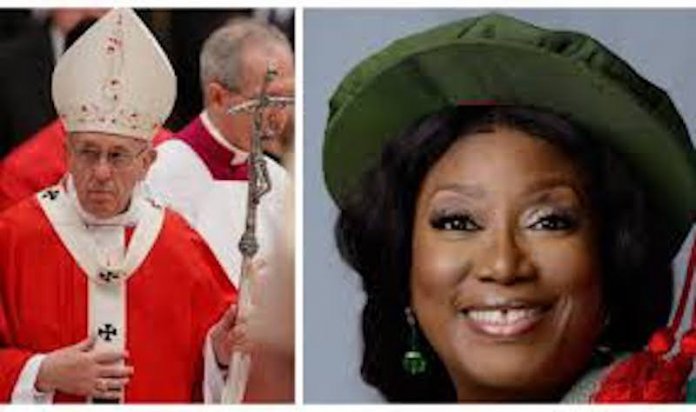 Peter Uzoho
A Nigerian female professor, Kokunre A. Agbontaen-Eghafona, has been appointed as a new member of the Pontifical Academy of Social Sciences (PASS) in the Vatican by Pope Francis.
Agbontaen-Eghafona, who was formerly a student of the University of Benin and University of Ibadan, was also a lecturer at the University of Benin.
Pope John Paul II established PASS on January 1, 1994 with the aim of helping in promoting progress in social science researches in order to help in Catholic Church teaching.
The Pontifical Academicians are no less than suitable 20 men and women and not more than suitable 40 men and women.
They are appointed by Pope after their nomination by the Vatican Academic body on the basis of their competences.
According to Wikipedia, PASS is one of the 10 pontifical academies at the Vatican City in Rome, Italy, established to promote the study of social sciences, primarily economics, sociology, law, and political science.
Through appropriate dialogue, it offers the Roman Catholic Church elements useful to the development of its social teaching, and reflects on the application of that doctrine in contemporary society.
PASS, which is autonomous, maintains a close relationship with the Pontifical Council for Justice and Peace