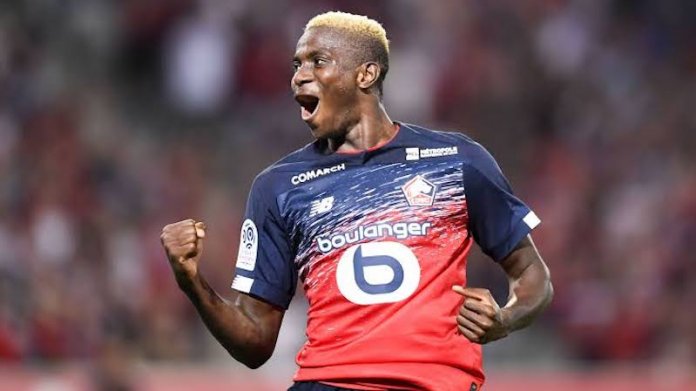 Nigeria and Lille forward, Victor Osimhen, yesterday reacted rather strangely to a purported 10-day ultimatum handed him to decide on a transfer to Napoli.
Osimhen simply tweeted: "10 days ultimatum" accompanied by two emojis of tearful joy.
According to Italian media, Corriere dello Sport,Napoli demand a final decision from Osimhen and Lille in 10 days starting from Sunday.
The Serie A club was acting against its experience with Lille as regards Nicolas Pepe transfer last year.
Napoli were confident they had signed Pepe only for the Ivorian winger to finally opt for Arsenal in the English Premier League.
Although Lille who are desperate to cash on Osimhen's Red hot value in the transfer market have been silent on the reluctance of the Nigerian to sign the dotted lines after returning from Napoli.
Speaking at the weekend, Osimhen opened up on his ambition in a podcast – stressing that he wants to play for one of the biggest clubs in the world and win the UEFA Champions League.
"Once I want to play at one of the biggest clubs in the world and win the Champions League. My goal is to become a complete attacker and improve every way," said the Lille striker.
Osimhen is now valued at 85 million Euros by his French Ligue 1 club.