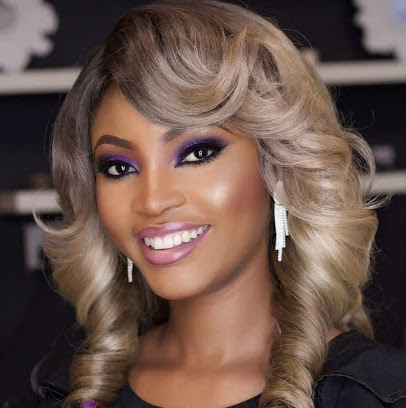 Humanity is quite the strategist. What we do is push forward individuals from amongst ourselves to inspire us, to guide us, and ultimately represent for us all the beauty and truth and wonder that is within us. This is the call of modelling, and the call that Rita Oguebie has responded to.
Born in the environs of Ezinifite of Nnewi-South LGA, Anambra State, Rita Oguebie has risen to become a dazzling figure and soft potentate of modelling, enterprise and philanthropy. So far, her name has been inscribed on several ambassadorial plaques, humanitarian trophies and even a Presidential medal. These, combined, are outclassed by the weight of recognition that Oguebie has garnered in recent years.
Oguebie's life as beauty queen and model began in 2010 with a zenith of successes. This was the first time she contested at the Miss University Nigeria pageant. It was a string of victories from then on: Miss Anambra in 2011; Miss South-East in the same 2011; Finest Nigerian Girl in 2011; Miss Africa in 2015; and Miss Tourism International Nigeria in 2016—where she won herself a scholarship to study Performing Arts at the prestigious private international university Limkokwing University of Creative Technology.
For a lady with two degrees in Library and Information Management and Entrepreneurship and Business Management, Oguebie's interests have flung her beyond the borders of country and culture. Currently, she is involved with projects that are essentially intended for her to give back to her people.
Three of such projects and initiatives are gaining grounds of their own: the Rita Onyinye Foundation which Oguebie found in 2011 to promote and applaud women development and empowerment, as well as address matters of the female gender; Project Take A Tour (ProjectTAT), which attracts foreign and international investors into Nigeria by documenting and promoting tourism sites and attractions; and Nation Builders TV Talk Show, where the national objective of 'unity and faith, peace and progress' is demonstrated and advanced.
Rita Oguebie is tempered intelligent wearing a face and figure of radiant babe. Add in her devotion to beauty modelling, business and beneficence, and you have yourself an olive lady of high nobility.
That's our Rita Oguebie—Beauty Queen, model, business lady and philanthropist.