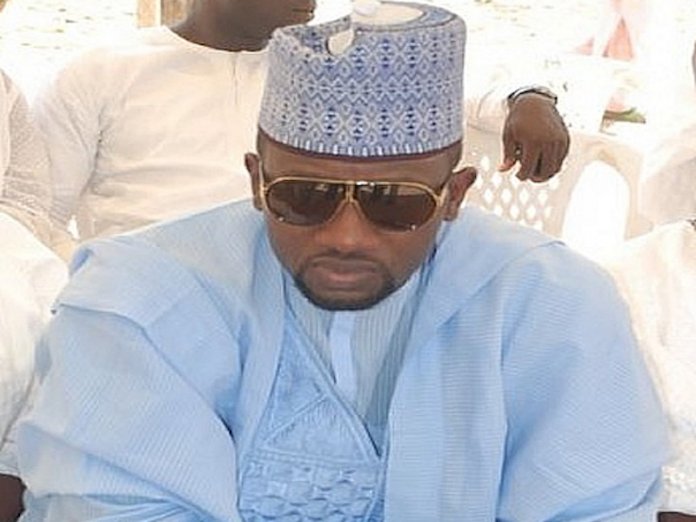 The skies are clear and bright for Sheriff Shagaya, son of billionaire businesswoman, Hajia Bola Shagaya as he turned 40 a few days ago. As expected of a man of accomplishments, privilege and charter, great things were spoken of him. The Governor of his Kwara State also complimented him, wishing him a long life in health and prosperity.
One of the pinnacles of Hajia Bola Shagaya's success is the fact that all five of her sons are doing incredibly well. Each one inherited the gentle grace and humility of their exceptional mother, along with the passion and drive to see their dreams fulfilled. It is on account of these inherited temperaments that Sheriff Shagaya, the eldest son of Hajia Shagaya, won the felicitations of Governor AbdulRahman AbdulRazaq on his 40th Birthday.
The Birthday celebration itself was more of a low-keyed and conservative gathering—as a result of the trending Covid-19 pandemic. Regardless, it was still a remarkable gathering, as Sheriff Shagaya's family and friends joined him in thanking God for four decades of providence and grace and mercy.
As is the custom of the Shagaya household, Sheriff's Birthday was borrowed as an avenue to reach out to those in need, the underprivileged and the disadvantaged. This they did with their own resources, encouraging friends and associates to never desist from emulating them.
Sheriff Shagaya, at 40, is every bit his mother—apropos family, business interests and philanthropy. Like his mother, he is loyal to his familial ties, possibly knowing that they are vital for peace and progress. He is married to Maryam Shagaya (formerly Maryam Tukur), daughter of Alhaji Bamanga Tukur, Chairman of NEPAD Business Group and Executive President of African Business Roundtable.
In business, Sheriff is doing well for himself. Although a graduate of Economics from University of Bradford, United Kingdom, Sheriff Shagaya has expanded his business interests beyond any one domain. In the purely corporate sense, he triples as Managing Director for three thriving companies within the oil and gas sector:
Phoenix Energy Nigeria Limited (for 16 years and counting); Kashton Concepts Nigeria Limited (for 15 years and counting); and Maron Oil & Gas Limited (for 12 years and counting). One man. One single man. That's focus and willpower. Then there's the philanthropic disposition. Sheriff Shagaya is the founder of an Ilorin-based NGO—Salman Shagaya Foundation—whose sole purpose is the empowerment of unemployed youths in Nigeria, with particular focus on those in Kwara State.
As Sheriff Shagaya advances in age and experience, the skies can only get even clearer.