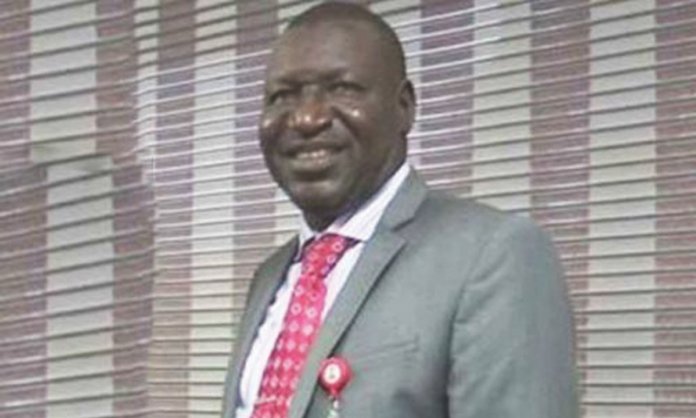 From Nuhu Ribadu to Farida Waziri, Ibrahim Lamorde and Ibrahim Magu, the Economic and Financial Crimes Commission, has always been a child of controversy. While modest feats have been recorded without a doubt, many still see the Commission more as a political tool than a corruption-fighting agency. But, will the new acting helmsman be able to change this perception? Samuel Ajayi asks
When Nuhu Ribadu, a senior police officer and son of a First Republic Minister, was appointed the pioneer Chairman of the Economic and Financial Crimes Commission (EFCC), many hailed the appointment even when many within official circles believed many of his seniors were unjustly bypassed for his appointment.
But if you ask any Nigerian today, he or she would likely say he remains the best chief executive of the Commission till date. He did not only take on seemingly untouchable figures, he brooked no nonsense and was able to survive the many attempts made to compromise him. Much as Ribadu tried, he was consumed by political intrigues and his fate was sealed from the seat of power, Aso Rock.
The belief was that the political forces that made the emergence of the late Umaru Yar'Adua possible as president of Nigeria included the targets of Ribadu in his fight against corruption. He was not ready to listen to any "wise counsel" as he was determined to bring some of them to book. One of them was said to have declared to a presidential aide that he would not be the first person to install a President and then go to jail under same President.
When the pressure on Yar'Adua was too much, Ribadu was seconded to the Command and Staff College, Jaji, Kaduna State, for a course. While there was a massive outrage at the attempt to force Ribadu out of EFCC, the powers that be eventually had their way and replaced him with Mrs. Farida Waziri, another top police officer and first and only woman to have led the Commission.
After Waziri, whose era was fraught with complaints and allegations of sorts was Ibrahim Lamorde, he was in charge of operations at the commission. He too was not to tarry in that office following similar grounds of high-handedness and corruption allegations, a development that eased him out and paved the way for Ibrahim Magu, whom Lamorde brought back into the agency after he was initially sent off over charges bordering on sleazes.
However, the suspension of Magu, another senior police officer, earlier in the week as the chief executive of EFCC, appeared an indication that there was a jinx as far as the headship of that agency is concerned. There seems to be a curse that no head of the agency would ever complete his or term and they will always leave in the gale of controversy and trouble.
Magu was accosted on his way to an official engagement early last week and was commandeered into a Presidential Probe Panel investigating unwholesome activities under his watch. While there was a spin by those sympathetic to his cause that he was not arrested but invited, it was when he has yet return since day that it dawned on them that it might be serious than they thought.
The following day, the President approved the appointment of Mohammed Umar as the acting chairman of the Commission. Umar, until his appointment, was the Director of Operations of the Commission. Though the brief for Umar was to "oversee the operations and activities of the anti-corruption agency pending the conclusion of the ongoing investigation on the allegations against Ibrahim and further directives in that regard," but no one is under the illusion that Magu would come back.
Umar might get the final nod and retain the job as substantive chairman of the Commission and if he does, he has a job in his hands. While EFCC might have achieved some modest successes, especially under Ribadu and the embattled Magu, sympathisers of the present government know that the agency has been used more as an instrument of political witch-hunting than its primary job of reducing if not eradicating corruption. And under no other chief executive has this been the case than Magu.
Since President Muhammadu Buhari made fighting corruption the mantra of his Presidency and which dominated his campaign both in the 2015 and the 2019 elections, all eyes were fixed in what EFCC would do under Magu.
Problem started for Magu when the Senate refused to screen and pass him, basing its decision on the two scathing security report by the Department of State Security, DSS, he nevertheless continued in acting capacity making him the longest serving chief executive of any federal agency in acting capacity.
Magu set to work and was also making the right noises. He ensured that a majority of those he 'convicted' were done so on the pages of newspaper. He made media trial his priority and he was not able to secure many major convictions he would have wished simply because he and his team would have been holding media conferences even before they started any investigation.
A senior judge was said to have advised Magu and his team that investigations into financial crimes should be discreet and devoid of media campaign. He added that with the style of EFCC under Magu, they would not be able to secure any notable conviction.
Rather than take this advice, Magu turned to the Judiciary and claimed they were hampering the fight against corruption and allowing accused persons to get off the hook and when they did not, they convict but with very light sentences.
Many lawyers felt Magu did not seem to understand how Judiciary works. A judge, according to them, would give judgment based on what was proved in his court and not what he read on the pages of newspaper.
Beyond media campaign, Umar has to also look at redeeming the dented image of the Commission as nothing more than a political tool. Shortly after Buhari was sworn-in, the Commission returned 48 houses seized from former Bayelsa governor, Timipreye Sylva, to him.
Everyone knew this was a politically motivated decision. In the same vein, the Commission has, under Magu, blatantly refused to investigate certain petitions and even ridiculously announced that it needed court injunction before it could investigate some cases.
There were petitions against many top officials of this government and the ruling party, the APC. But the Commission has either refused to investigate or when it does, it sits on the outcome of the investigations.
Will Umar change this trend? Will he be able to birth a new EFCC that does not care about the political affiliations of those under its investigation? Time will tell.