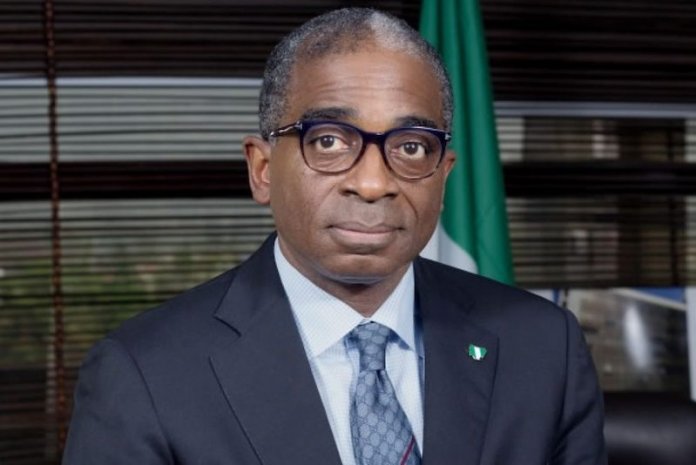 The PDF Bridge programme is set to hold its first on-line non-oil exporters dialogue with a focus on addressing barriers to foreign market access.
With the theme: 'Addressing Barriers to Foreign Market Access – An analysis of Spices & Herbs, Textiles & Garments, and Leather Products', the dialogue is expected to be evidence-based with conversations bordering on key findings and recommendations from the recently concluded Market Access (MA) study. A statement disclosed that the MA study analysed both tariff and non-tariff barriers to market access with specific focus on spices and herbs, textiles and garments and leather products.
The event scheduled to hold on Thursday, July 9, 2020, is expected to have participants from all over the globe, especially key stakeholders in the Nigerian export market led by the Chief Executive Officer and Executive Director of the Nigerian Export Promotion Council, NEPC, Olusegun Awolowo as one of the lead panelists, Dr. Vincent Isegbe, Director General, National Agriculture Quarantine Services, NAQS and Prince Ajibola Oluyede, Chairman, NICERT Limited.
The objectives of the dialogue are to facilitate policy discourse on market access challenges and recommendations for improvement using evidence from the MA study; create a platform for non-oil exporters, MDAs of government with regulatory functions for non-oil exports, international certifications bodies to have conversations on how to improve access to markets; and equip MSMEs with the necessary knowledge to enhance their ability to gain initial access or increase their access to some selected international markets using Spices & Herbs, Textiles & Garments, and Leather Products as case studies.
Awolowo said: "I look forward to the upcoming PDF non-oil exporters' dialogue. The PDF programme has supported us tremendously in championing the potentials of Nigeria's non-oil sector.
"At NEPC, we have read their latest market access report and look forward to working with exporters to address the issues identified."
PDF-Bridge Programme Manager,
Dr. Titilola Akindeinde, in her remarks said: "PDF-Bridge has been supporting the Government of Nigeria in reforming the business environment to enable small and medium-sized enterprises to thrive sustainably.
"This dialogue will contribute to the government's diversification effort and will in addition enable the Network of Practicing Non-Oil Exporters of Nigeria (NPNEN), which was launched earlier this year through the support of our programme, to help government set the agenda for expediting implementation of policies that will foster the development of the non-oil sector."
The organisers stated that the forum was expected to be a key contribution to the on-going debate on the urgent need to diversify Nigerian economy from seemingly unending over-dependence on oil.
According to PDF-Bridge Trade Policy Expert, Dr Alaba, "although diversification has being of recurring urgency in the agenda of successive administration in Nigeria the current situation, we find ourselves call for action rather than talks only.
"Market access for non-oil exports is the more sustainable way out. It calls for multi-stakeholder action – public and private. The PDF-Bridge is putting dialogue in place to stimulate action to stimulate diversification beyond talks.
"The dialogue shall be evidence driven and will provide information on the current situation and will provide opportunities for stakeholders to chart the way forward for sustainable non-oil driven economy, he added.
Also, Lead Exporter Voices, PDF Bridge, Titi Ojo, "Market Access remains a major hurdle that MSMEs in Export must cross. The programme through its trade policy workstream will continue to bring export stakeholders to the table to address the pressing issues and forge ahead with lasting solutions."