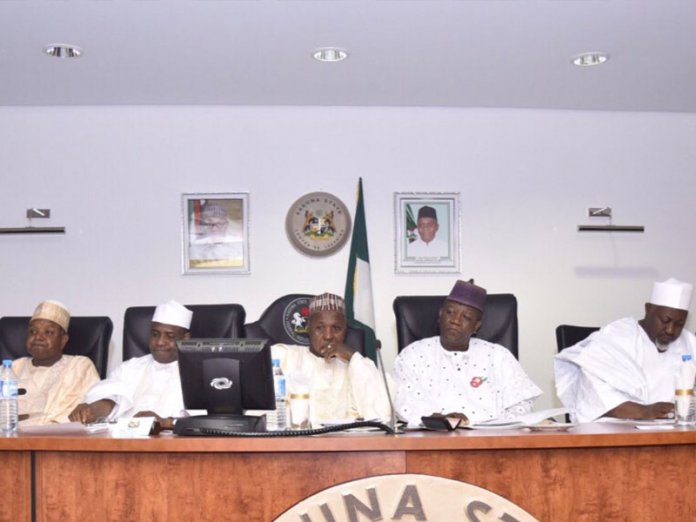 Chuks Okocha in Abuja
Governors under the aegis of the Nigeria Governors' Forum (NGF) will today hold their 12th teleconference since the outbreak of the COVID-19 to deliberate on issues of common concern.
Items top on the agenda include: Executive Order 10 which grants financial autonomy to the legislature and the judiciary in states as well as Nigeria's economic sustainability, post-COVID-19, with special attention to the Nigeria Sovereign Investment Authority (NSIA), among others.
An invitation to the meeting which was signed by the Director General of the NGF, Mr. Asishana Bayo Okauru to the governors lists the issues to be discussed at the meeting to include an update from the Governor of Delta State, Dr. Ifeanyi Okowa and his committee's interface with the Presidential Task Force, on COVID-19, and its new emphasis on community spread, particularly regarding how best to mitigate the development.
This was contained in a statement signed by the NGFs Head, Media and Public Affairs, Abdulrazaque Bello-Barkindo, in Abuja, yesterday.