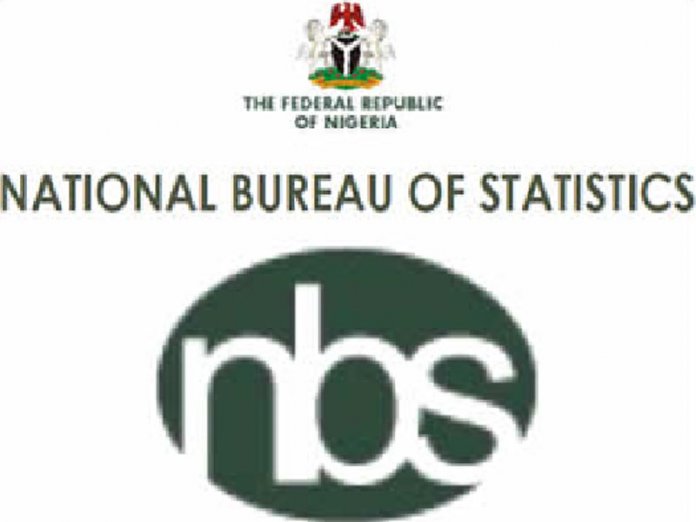 Dike Onwuamaeze
The global economy is presently facing extreme headwinds due to the disruptions caused by the COVID-19 pandemic.
The unfortunate situation has led to a health crisis of unprecedented proportion as well as economic crisis as never seen before, even worse than the Great Depression of 1929.
Already, the International Monetary Fund, the World Bank, the African Development Bank, as well as other notable institutions have predicted that the global economy would slip into recession.
The United States, Europe, developed economies, developing economies and frontier markets, are all affected by the pandemic, to the extent that in some economies, such as the United States, first quarter growth was negative by almost 4.9 per cent even as China suffered massive drop from double-digit growth to very low single-digit growth.
Nigeria is not exempted as the IMF, the World Bank, the African Development Bank, and other notable institutions have predicted that the economy would slip into a severe economic recession.
The National Bureau of Statistics (NBS) had modelled macro scenarios which showed that economic growth could contract as much 4.40 per cent to 8.91 per cent depending on the severity of the outbreak of the pandemic and the quantum of stimulus deployed by government.
In an optimistic scenario, with an average price of $30 per barrel of crude oil in 2020 and a stimulus of up to N3.6 trillion, growth would still contract by 0.42 per cent in 2020, possibly rising to 3.03 per cent in 2021 and 5.17 per cent by 2025, the statistics body was quoted to have estimated in the Economic Sustainability Plan released recently.
Crude oil revenue forms a significant portion of the country's export revenue and a downturn in the market for the commodity always has a ripple effect on the economy.
Businesses in the country are already feeling the impact of the virus as the Deputy Governor, Financial System Stability Department, Central Bank of Nigeria (CBN), Mrs. Aisha Ahmad, recently revealed that 17 commercial banks had submitted requests, as at May, to restructure over 32,000 loans for individuals and businesses impacted by COVID-19 pandemic. The 32,000 loans for individuals and businesses represent 32.94 per cent of total industry loan portfolio, with the manufacturing and general commerce sectors constituting the bulk of the restructured facilities.
"The coronavirus-induced global economic crisis is pervasive, with heightened uncertainty for the medium-term economic outlook.
"In Nigeria, early effects of the crisis and containment measures have reflected in modest decline in output growth, exchange rate depreciation, rising public debts and domestic prices amidst existing structural challenges.
"While these impacts on the Nigerian economy continue to evolve, even as some resilience is acknowledged, particularly in healthier than expected first quarter 2020 Gross Domestic Product numbers, there is urgent need to maintain this trajectory to prevent a recession," she stated.
The pandemic, according to the World Bank, has become a threat to stability in the banking sector and could push another five million Nigerians into the poverty bracket.
Therefore, to navigate out of this situation, one of the leading private equity firms in Nigeria, Coronation Capital, is set to host the second edition of its Corporate Finance and Business Valuation online training (Valuation Master Class).
Scheduled for the 2oth, 21st, 27th and 28th of July, 2020, the four-day event is designed to provide participants with a deeper understanding of corporate finance, valuation methodology and financial statement analysis with a key focus on appraising the business impact of financial decisions on the organisational performance.
The Master Class will be headlined by the globally renowned Professor Aswath Damodaran: a Professor of Finance at New York University's Stern School of Business.
Over the years, he has been referred to as Wall Street's "Dean of Valuation" and is widely respected as one of the foremost experts on corporate valuation.
Damodaran has published several books and articles on equity valuation and corporate finance and has been featured in the Journal of Finance, the Journal of Financial Economics, and the Review of Financial Studies.
The Valuation Master Class, is a thought leadership and capacity building initiative of Coronation Capital.
Lecture sessions will be hosted virtually and will also feature an engaging one-on-one fire side chat with Damodaran on various topics including his views on the current global business environment and the Nigerian economy – opportunities for growth and investment.
He is also expected to train employees of Coronation Capital as well as related companies in the Coronation ecosystem which covers insurance, investment banking, asset management, technology and venture capital. Given that there is limited space, participation will be extended, by invitation only, to finance practitioners in the media and public sector as well as Coronation counterparties.
Commenting on the event, Managing Partner of Coronation Capital, John Opubor said: "The world has entered uncharted territory. History teaches that a return to fundamentals espoused by Professor Aswath Damodaran is crucial to thriving in times like this."
He further stated that, "Participants will, over four-days, benefit from a deep dive into corporate finance and valuation and how investments are impacted during these unprecedented times."
Juan Martín Monge, of Socio de Finanzas Corporativas, Argentina, in a recent article, noted that given the huge impact of the abrupt and unforeseen demand shock, there have been tremendous market volatility and uncertainties in the global financial market.
According to Monge, the global COVID-19 pandemic has placed an unprecedented stress on the ability of businesses to service their debt and obligations, including paying salaries, rents and taxes. He noted that although governments, especially those in developed countries, have granted some flexibility through aid packages, this may not prove to be enough.
"Moreover, certain businesses—such as oil and gas, airlines, cruise lines, hospitality, brick-and-mortar retailers, and small businesses generally—are being hit harder by the pandemic than others. Although most businesses are expected to return to a normal pace once the uncertainty of this pandemic has subsided, many others will not make it.
"Nevertheless, many of these surviving businesses need some form of relief on their debt obligations in order to avoid triggering defaults, foreclosures and collection activity during this extraordinary period of economic inactivity.
"This is even more problematic in countries with underdeveloped capital markets where companies have most of their debt maturities concentrated in the short term. Thus, debt renegotiations are inevitable and may not only include forbearance periods or maturity extensions, but haircuts as well," he added.
Therefore, he stressed the need for banks to be willing to work with borrowers to avoid foreclosures as they rarely want to take over businesses. It is also worth mentioning the role that private debt funds could play in this crisis, especially in developed markets.
"They may seek out opportunities to provide bridge financing with an attractive risk/return profile (more costly for companies), and may also engage in convertible loans, which seek control over companies in distress. These funds have deep experience in dealing with distressed debt and special situations.
"A basic condition for a successful debt restructuring is to have a sound business proposition that should generate enough resources to pay down debt," he added.