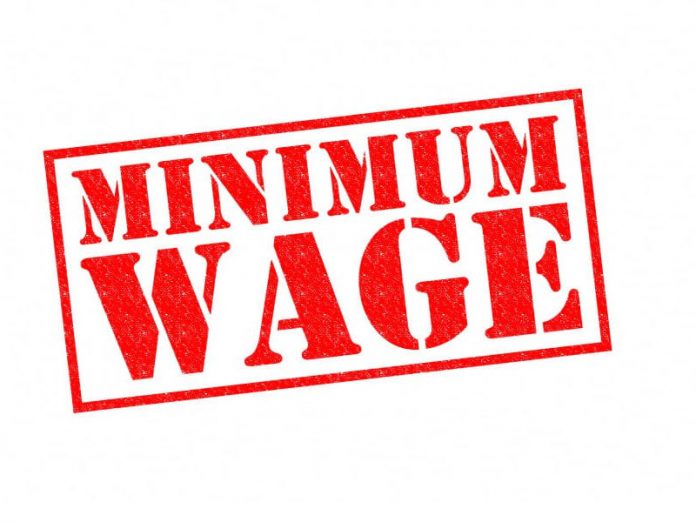 Abdulrahman A. Yakubu argues the need to correct the huge disparity between wages of regulatory agencies and other agencies of government
I am a regular reader of your column and I wish to say that the views expressed in the column are always thought-provoking, very logical, sensible and if vigorously interrogated by policymakers and leaders of society in Nigeria they will go a long way in making the country a nation of our dreams. I want to contribute my thinking on the imperative of the need for the federal government to prioritize the harmonization of salary structure in the country.
Before going further, let me say a little bit about myself. I am a director in the federal public service with 30 years post-graduate working experience. I have Bachelor and Master of Arts degree in History, bachelor and master's degree in law, master's degree in Peace and Conflict Studies. I have attended many courses in different areas of law, management, strategic leadership, organizational development, public administration, policy analysis, governance, development and many more within and outside Nigeria. I have worked in various sectors of government. There are many federal public servants who are well-read than me and who possess better competencies, skills and capabilities than me.
It is also a fact that majority of those that work for government at every level possess better intellect, intelligence, education, skills, competencies than those that work in the private sector or international organizations. However, I can categorically state, even without empirical evidence but due to random discussions among public servants that over 90% of these public servants are sad, unmotivated, depressed, frustrated and much more because of the working environment in the public sector. These are men and women that determine the economic progress and well-being of Nigeria.
There are many salary structures in the federal public service but they may be categorized into three broad areas. Salaries of core civil service; that is the ministries/extra-ministerial departments and those that belong to this structure; research and tertiary institutions and regulatory agencies. In spite of the recent increase in the minimum wage, the remuneration and conditions of work in the first category can only impoverish any unfortunate person that finds him/herself in this category. The remuneration of those in the last category is outrageously high to the extent that all other Nigerians slave to enrich those that enjoy this salary structure. What I mean is that over 90% of our commonwealth are consumed by those that work in the regulatory agencies. These agencies include NNPC and its subsidiaries, CBN, NCC and other regulatory agencies. For instance, a middle level worker in any of these agencies earn more than 10 times his/her counterpart in the core ministries, while a top staff in those agencies earn more than five times his/her counterpart in the core civil service. The only reason for this is that these agencies generate revenue for government. This is highly simplistic and unproductive. The high disparity in the salary structure is a huge driver of corruption in the public service. Those that earn this stupendous and highly unrealistic remuneration are supposed to take away their eyes from government money in order to bring more money into the coffers of government, but because they are exposed to substantial amount of resources of government, they steal more than those in the core civil service. The level of corruption going on in regulatory agencies is better imagined as the government does not have any scientific means of tracking what they earn and their expenditure. While large resources of government are used to pay their wages they also steal from the government.
People talk about corruption in the public service, yes this is a fact. Corruption in the public service may be seen in two dimensions; petty and grand corruption. Both are bad and inimical to our progress as a nation. However, only about 10% of public servants may be able to participate in grand corruption while others rely mainly on their meagre wages.
There is need for utmost urgency to correct the huge disparity between wages of regulatory agencies and other agencies of the government. It is a welcome development that this government is thinking in this direction. Attempts have been made in the past by previous governments but they lack the political will, commitment and sincerity of purpose to carry it through. In as much as this is a good policy, it requires a lot of rigorous policy articulation and raw bravery on the part of government to implement it. This is because those in the regulatory agencies and their promoters will do everything possible to frustrate the policy. Perpetual enemies of government will also work hard through bad advice to undermine the efforts. It is also not enough to think only of harmonizing salary structure, it must be a component of economic and social re-engineering as other tools have to complement this policy. Tools such as diversification of the economy particularly by promoting agriculture, tourism, entertainment industry, reducing unemployment rate, population control, supporting manufacturing sector, inflation reduction and others. In other words, good governance and sustainable economic development must be vigorously pursued by government to enable harmonization of salary serves its purpose.
One of the greatest strategies to fight corruption in Nigeria is for us to have a robust public service that is happy, well-motivated, fulfilled and ready to provide personal sacrifice to enhance service delivery. The present crops of public servants do not possess these attributes, not because they do not want to, but because of poverty of policy making and decision on the part of decision makers. In my view, previous attempts at public service reforms by government only scratch the surface and have not produced any tangible results. In order for harmonization of salary structure to serve its purpose, it must be comprehensive and cover all those that work for government, both career servants and political office holders. A critical area that needs special focus is the ability of state governments to pay a living wage. State governments need not pay the same wages as the federal government but must be compelled to pay what is reasonable in accordance with their capacities. State governments must not rely on federal allocation to pay salaries. They must think out of the box and enhance internal revenue generation to enable them sustain robust economic development for their people.
The persistent cry of spending 70% of annual budget on recurrent and 30% on capital is largely due to the lop-sidedness in salary structure as 10% of federal government staff consume more than 70% of wage bill. This happens when they are active workers and also in retirement. We cannot continue to do the same thing and expect different results. All public servants must earn the same basic salary irrespective of where they work. Peculiar allowances must however be scientifically determined and the disparity in the allowance must be minimal.
Poor remuneration and working environment suffered by public servants are drivers and enablers of corruption in Nigeria. Corrupt tendencies are endemic in all facets of our national life: the civil service, the judiciary, law enforcement agencies, educational institutions, the parliament, health institutions to mention but a few. While tough laws and sanctions are critical to the fight against corruption, improving the living conditions and working environment of public servants if done scientifically will enhance government revenue, move millions of Nigerians out of poverty and significantly increase the middle class population. The multiplier effect will be good quality of lives for majority of Nigerians. Why will this be so? Many public servants will be less corrupt if they can meaningfully provide basic shelter for themselves and their families, health care services, qualitative education and other basic necessities of life. They will also be more committed and patriotic to ensuring better service delivery to the generality of Nigerians.
Improving the quality of lives of public servants will not necessarily disrupt government expenditure profile but in my opinion, if well-articulated will improve revenue generation and qualitative spending. If we have a broad picture of the financial implication of living wages (not minimum wage) we have to ensure that we reform our taxation practises in a way that majority of Nigerians will enter the tax structure and as we generate more revenue, they will be expended for the benefit of all Nigerians.
People talk about over bloated public service. Empirical data does not support this assertion. There may be need to weed out unproductive and redundant personnel, what is more important however, is redistribution and reskilling of these personnel in a productive manner.
There is need for constructive debate on not only harmonization of public service salary structure but a holistic, articulate and sustainable reform of the public service, but not the type of reforms witnessed in the past. These previous reforms were too idealistic and not steeped in our realities as they were more of copy and paste of models from other countries. This is why most of the reforms were dead on arrival and we have not been able to have a public service that can take away the country from our present perilous development situation.
What I am saying in effect is that the harmonization of salary structure should not be a standalone policy but part of a public service reform strategy within the context of a sustainable development vision for our county.
abyakubu13@gmail.com