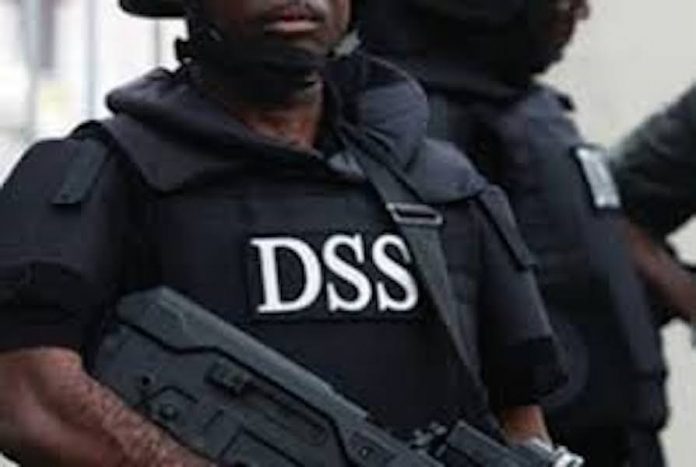 Onyebuchi Ezigbo in Abuja
The Department of State Services (DSS), yesterday arrested two staff of the National Social Insurance Trust Fund (NSITF) that attempted to smuggle files out of the corporate headquarters of the agency in Abuja.
The staff, who were identified as Madam Ochei and Tope, were allegedly arrested while attempting to smuggle files out of the legal department of the NSITF.
It was learnt that Ochei was caught at the gate with Tope's bag containing the smuggled files.
This incident happened few days after the suspension of the Managing Director of NSITF, Mr. Adebayo Somefun and some top management staff for alleged financial breaches and other acts of gross misconduct.
Somefun and other suspended management staff were accused of spending N3.4 billion on non-existent staff training, which was split into about 196 different consultancy contracts in order to evade the Ministerial Tenders Board and Federal Executive Council (FEC) approvals.
The Chairman of the Board of the NSITF, Mr. Austin Enajemo Isire, at the weekend announced that the board would probe the financial activities of the suspended management.
A statement, which was issued by the board and personally signed by Isire, said the approval for the suspension of the management staff was conveyed to the Minister of Labour and Employment, Senator Chris Ngige, in a correspondence with the reference number SGF 47/511/T/99 of June 30, 2020.
Isire added that the minister has conveyed this approval and other necessary directives to him in terms of setting up a board- driven investigative panel.