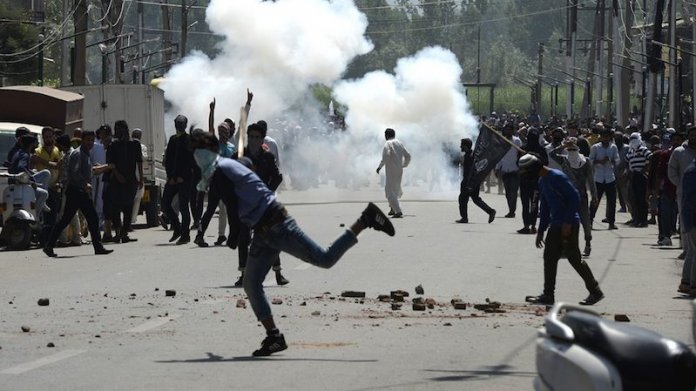 By Benjamin Nworie
Ebonyi State Commissioner of Police, Philip Maku, has disclosed that the five persons declared missing over the Erel palm plantations communal crisis between Ekoli Edda Afikpo South in Ebonyi State and Biasie Local Government Area in Cross River State have not been found.
Briefing journalists in Abakaliki, the new police commissioner noted that the state police command was not relenting in unraveling their disappearances.
According to him, "We are on top of the matter, and hopeful, their disappearances will be unraveled. We are also relying on those in the Cross River State axis for any useful information, but since we have not seen any of their dead bodies, we believe they are still alive.
"The National Boundary Commission should come here and do a proper demarcation of the disputed area and other disputed areas across the state."
Maku further stressed on the cooperation from the people through community policing, noting that the communities have a vital role to play in combating crime.
He noted that his command has put in place all the necessary strategies needed to flush out criminals from their hideouts, noting that his men are battle-ready for the task.
Maku maintained that there was no room for criminals in the state, adding that anyone caught would face the wrath of law.
He pledged the support of the people and assured them of their safety as well as their properties, noting that his gallant men are more equipped now with the reality of the time and will make the state unlivable for criminals.
The CP said his command would also the give full backing on the programme, noting that the scheme will enable communities to be fully in charge of policing their community and assisting the command in combating crime.