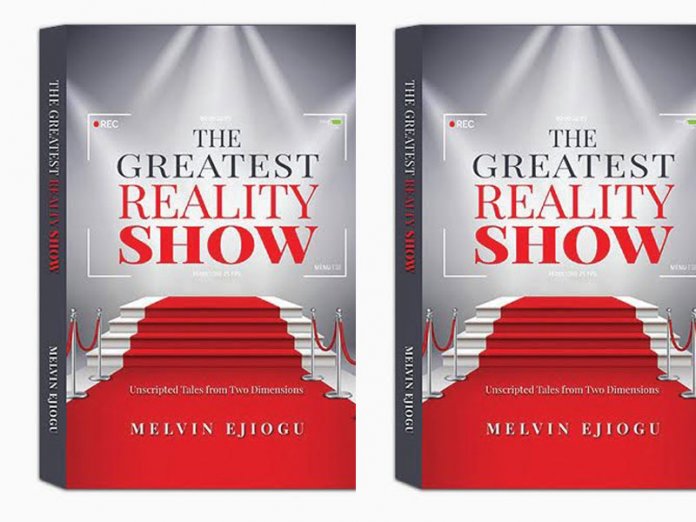 Yinka Olatunbosun
BOOK REVIEW
Melvin Ikenna Ejiogu's book titled The Greatest Reality Show is an unconventional prose with two separate sessions, built from the familiar to the unfamiliar. The author preempts confusion from some readers and so, he explains his metaphorical approach to documenting real-life situations in his introduction.
The author appropriates the first-person narrative technique, assuming the mind of God based on what has been read from His divine message. The conversational manner of expressing the pre-human world makes the creation account more vivid and relatable. To be sure, he recooked the stories just the same way an experienced chef would make a leftover meal delicious, adding visual elements to existing stories of creation.
Adamic sin was given life through the characterisation of Lucifer portrayed as a clever character who deceived Eve, and who in turn deceived her husband. As Rev. Fr. Boniface Anusiem, Ph.D put it in the forward to the book, "the author challenges the readers to be intentional and committed in their respective roles in the all-pervading theatre of life. This text would speak to anyone who reads it with an open and receptive mind."
The human life is illustrated by a reality show where all the living humans and animals are considered as characters that are assigned different roles. The human flesh is the metaphor for costumes while death is the curtain call for each actor. The Creator is the producer of this grand reality show. Although the narrative is filled with a lot of biblical allusions, it is not to be misconstrued as a contribution to theology.
"This is not a book on theology," the author says. "It is laden with inspirational short stories that may seem random and incomplete at first but in the end, will come together to convey biblical truths to you and cause you to think and re-evaluate your life on earth and the part you have been playing."
Meanwhile, the late chapters of this book and the sequels feature various stories that will drive home the true meaning of grace and salvation. The next story features an inspired parable adapted from real events, that depicts the typical state of many Christians today who, even after receiving the grace of God but are still distracted by things that draw them away from God
Through the character of Phil, a once dependable employee who develops a lackadaisical attitude to work, the author presents the value of living a life of chastity and integrity.
Tina represents those who profess to be Christians by being active in church services but in their hearts are deadly schemes to attack their fellow humans.
The Greatest Reality Show is a must-read, not just because of the several human experiences captured in its multiple plot structure but because it enlightens the reader about the realities of daily lives using positive and negative stereotypes.