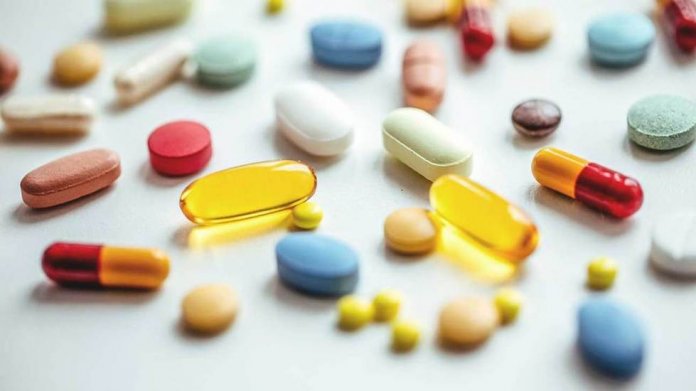 A market survey has shown that the prices of essential and prescription drugs, as well as other pharmaceutical products, have increased between December 2019 and June 2020.
This rise in price has made many essential and prescription medications unaffordable, and therefore inaccessible, by quite a large number of Nigerians, who live on the edge of poverty.
A number of reasons have been attributed to the rising cost of pharmaceutical products. For example, in June last year, the National Agency for Food and Drug Administration and Control (NAFDAC) was reported to have increased the cost of registering new prescription drugs from N350,000 to N1.05 million – a whopping 350 percent increase! Also, over-the-counter drugs moved from N1 million to N4 million.
Other factors that have been identified as contributing to the rise in prices of essential and prescription drugs and other medical/pharmaceutical products include: the Coronavirus pandemic; bottlenecks and disruptions in worldwide supply value chain; soaring forex and inflation rates; ban on international flights which increased freight costs associated with importation of Active Pharmaceutical Ingredients (APIs), excipients and finished products.
Additionally, the slow uptake of the Central Bank of Nigeria's (CBN) N100 billion stimulus package has also been identified as a contributory factor.
One particular example of essential medicines which have experienced a skyrocketing of prices since the outbreak of COVID-19 is antimalarials. This writer was taken aback by his recent realisation of the current price of popular antimalarials (such as Coartem, Amatem Plus, Syriam, etc), which are within the price range of N1,400 and N2,000, at pharmacies.
This increase in drug prices could come with grave consequences of morbidity and mortality to consumers of healthcare products in Nigeria. This price increase will not augur well for patients, drug manufacturers, and the economy at large. This is because when the prices of drugs go up, the people who need them cannot buy them. And when drugs cannot be purchased due to their exorbitant prices, the pharmaceutical industry will not contribute adequately to national Gross Domestic Product (GDP).
It is also important to note that a sharp increase in the prices of drugs could encourage the sale of fake and substandard drugs in the country. And consumers, who will be forced to seek cheaper drug alternatives, could easily fall prey to these fake and substandard drugs, which could be more damaging to their health.
In view of the foregoing, some steps that can be taken to help reduce the rising cost of essential and prescription drugs and other pharmaceutical products could include: developing the Nigerian pharmaceutical manufacturing sector. This is very critical, not only in closing the gap in access to medicines, but also in ensuring economic growth and sustainable development.
Also, banks should pay attention to the local pharmaceutical manufacturing sector, ensuring that they reduce the many bottlenecks that will hinder members from accessing loans. The local pharmaceutical products manufacturers could use the funds to repurpose their facilities to meet international qualifications and standards, expand their product lines, upgrade their machineries, and build new factories.
Furthermore, improving access to foreign exchange would be very helpful in easing the increase in drug prices, as this can ensure that manufacturing remains stable, while only minimal job losses are recorded.
The Central Bank of Nigeria (CBN) should also put in more effort to reduce the rising forex and inflation rates in the country. The exchange rate of the Naira has been a source of concern to pharmaceutical importers because by the time they are able to source foreign exchange and bring in the finished products, the final cost to the consumers would have gone quite high. Therefore, there should be a consideration of import waivers, in order for pharmaceuticals to make the prices competitive.
Additionally, improving access to, and speed of disbursement of, the N100 billion CBN Intervention Fund/Stimulus Package, which was designed to cushion the impact of the COVID-19 pandemic, can also help to improve the situation.
Daniel Ighakpe,
FESTAC Town, Lagos