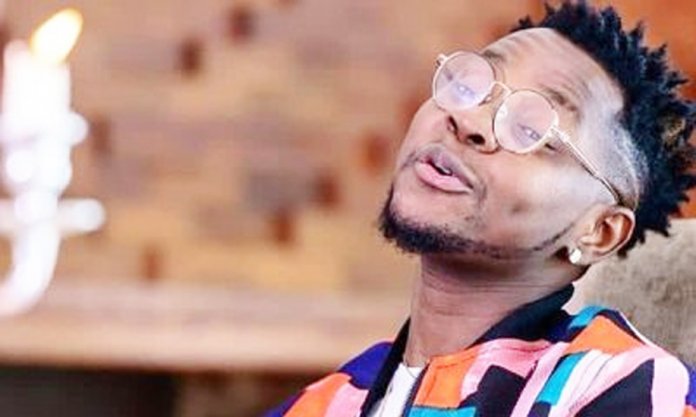 Singer and songwriter, Kizz Daniel, proves he is Africa's King of Love songs, with the release of a 17 track album. Ferdinand Ekechukwu reports
With a 17 track album, being his first record without a guest artiste, and love as the theme of his most talked about body of work, singer and songwriter, Kizz Daniel, assumes his rightful stead as Africa's King of Love songs. An album which was carefully curated by some of the brightest music heads in the country was upgraded from an EP to a full-fledged album in recent turn of events. His prolific track record of not releasing any bad song since his debut in the Nigerian music scene with his platinum love song Woju is still intact.
King of Love album is loaded with production credits from the most brilliant and creative producers from around the continent including Philkeyz, Majorbangz Runtinz, ATG and Krizbeatz. The fact that he has produced a third consecutive quality album is testament to his immense natural talent and work ethic. Sampling preview of songs from the album such as 'Ada', 'Boys Are Bad', 'Need Somebody, Tempted to Steal, and Find A Bae, Kizz, has succeeded in stirring conversations which has left him as a trending topic on social media for weeks leading up till now.
In one's view, 'King of Love' is a well-curated Afro-pop album for different Nigerian scenarios and emotions; wedding and love, gratitude and party, vanity and braggadocio, pettiness and anger. The album also commendably experiments as necessary. At 17 tracks, King of Love could have done without three or four tracks, not because they are bad songs, this album could have done without 'Fvck You' and 'One Day.' The project comes two years after his last album, No Bad Songz and four years after his debut, New Era.
With the new album, the 'Woju' crooner takes fans on a unique love journey that leaves fans and music buffs asking for more. The 'King of Love' album, which is his third body of work and his second under self-owned label Flyboy Inc, and Empire Distribution went live on all digital platforms on 25th of June 2020. And shortly after the release, it became one of the most-streamed Nigerian songs on Boomplay, with one million views within 72 hours. Following conversations by top music journalists and social media commentators, the king of Love album is definitely going to be worth all the hype and as expected live up to expectations.
Just days to the album release, Kizz had signed a deal with Empire Distribution. The development further stretches the list of Nigerian artistes who have signed a deal with the US records and publishing company which boasts of global music heavyweights including Kendrick Lamar, Tyga and Fat Joe.
Olamide, a rapper and record label boss, had earlier sealed a joint venture deal with the company in February. Peter Okoye, of the defunct Psquare, had also inked a deal with the American company in 2017.
It also adds to what has been an impressive music career for the singer, born Oluwatobiloba Daniel Anidugbe. Prior to the love themed album, Kizz Daniel hadn't had much work out there this year, except for the feature on Adekunle Gold's hit song titled 'Jore' released months ago in January 2020. Kizz Daniel had strategically released, on the success of his 2019 outing last December, an inspirational song 'Jaho' off the record just to gain traction in the current year. And it did quite well getting massive airplays and downloads.
From his breakout hit, Woju, to songs like Mama, Poko, One Ticket, 4dayz, and outstanding collaborations like True, Jore and Loyal goes to show that when it comes to singing about love, Kizz Daniel has made a point as he acclaims self the "King of Love". Each track on this 17 songs body of work has its own message of love but with a wider spectrum of discussions beyond just love. Interestingly, Vado as the singer is also called, paints his lyrics most times with his experience of being in love, how he was treated in a relationship as well as aspirational romance.