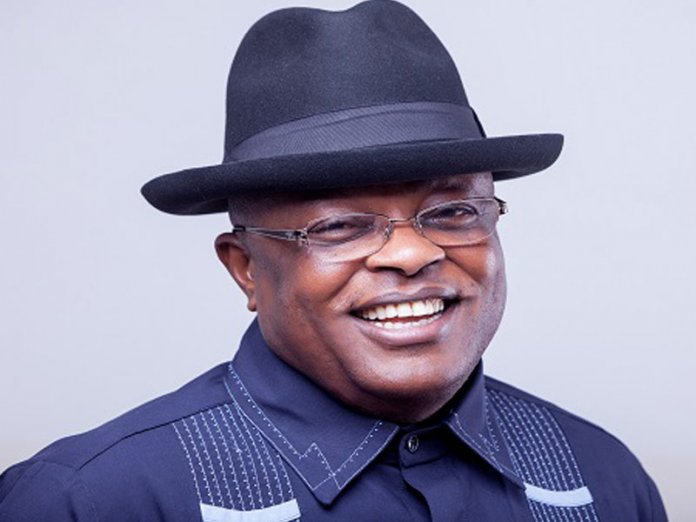 By Benjamin Nworie
Ebonyi State Governor, Engr. David Umahi, has tested positive for COVID-19.
A statement issued by the Commissioner for Information and State Orientation, Barrister Uchenna Orji, Saturday aaid some of the Governor's aides also tested positive for COVID-19.
The commissioner said that the governor and the affected aides were showing no symptoms.
He said they had gone into isolated in line with NCDC Protocols.
The commissioner said: "The governor has therefore directed his Deputy, His Excellency Barr. Eric  Kelechi Igwe, PhD to take over the frontline coordination of our fight against Coronavirus Pandemic to protect our people from the scourge of the virus."
"The Governor reiterates his determination to pursue vigorously the cause of our people especially in trying times like now. He enjoins our people to take the NCDC Protocols more seriously".
"The Governor is working from home and shall be conducting all his meetings virtually. Very soon he will test negative and rejoin in our concerted efforts  in the battle against Coronavirus Pandemic".
"We bless the name of God for giving us a passionate leader and father who has made inestimable  leadership sacrifice that Ebonyi State might be great".