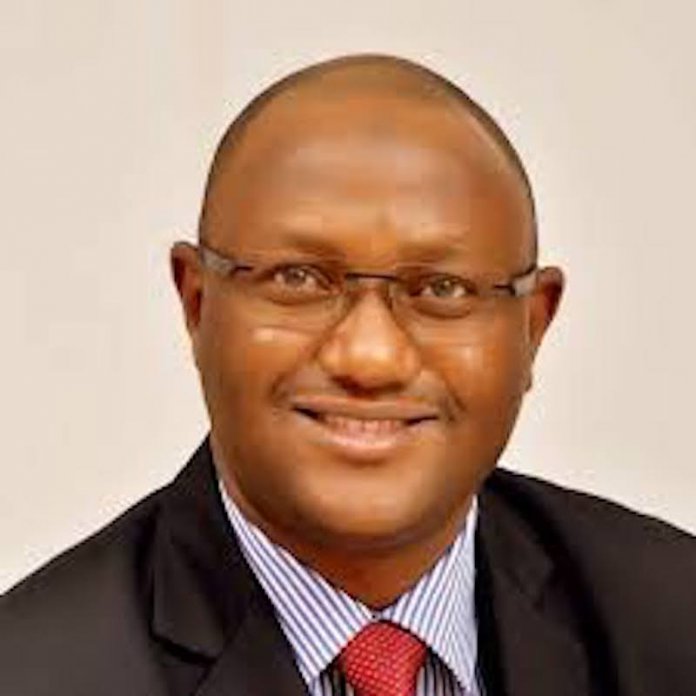 The Borno State Commissioner for Finance, Budget and Economic Planning, Alhaji Adamu Lawan tells Michael Olugbode that if everything goes as planned, in the next 15 years, the state should be competing in IGR with Lagos State
What is the internally generation revenue of Borno State like at present?
Our budget for 2020 is for us to generate N4.6 billion, that is from January 2020 to December 2020. So far, we have been able to generate close to N4 billion in five months – January to May. Now, our target has changed from N4.6 billion to N10 billion for year 2020 and we have our reasons. One of the things we did or we are still doing to make sure we raise our IGR is to firstly ensure all the leakages are blocked. You cannot block all for sure, you know our people, but at least we have been able to reduce it considerably. We have blocked most of these leakages. We all know that all these revenue officers (collectors) have like two receipts. They will go and collect revenue on behalf of government and they have their personal receipt too which they will issue about four times before they issue one government receipt. They do collect higher than what they bring to government. The first thing we did was the introduction of Treasury Single Account (TSA) for revenue. For now, all MDAs that are revenue generating would close all their existing revenue accounts and be paying directly to that treasury single account through remita. Now, we do not allow cash payments in those MDAs. If someone wants to pay his tax or levy or whatever you would be asked to go to a bank because this platform goes through all the banks. You can go to the platform of your choice and pay, then a receipt will be generated, the normal remita receipt. Once you pay, the entire revenue network would be able to see who paid, for what purpose and how much had been paid. With that, we were able to boost our IGR collections in the last one year or so. That is one aspect.
The second aspect is that we contacted a forensic audit firm to come and audit all our revenue generating agencies, especially the federal government agencies. You know the federal government's workers that are living in Borno ought to pay their PAYE to Borno State Government. For the past years, like ten years, these federal agencies were not remitting to Borno State Government the PAYE of their workers. With that, we now engaged the services of forensic auditors to audit those federal agencies and at the end of the day, we were able to come out with a figure which is N8.2 billion. They should have remitted N8.2 billion to Borno State, which they have not done. We do not have problem with the federal agencies, we just have to write the Ministry of Finance where they get their money. This did not only happen in Borno State but in most states.
The federal government says they cannot pay the entire sum to the states and they paid us 25 per cent of the money owed, which is about N1.8 billion, that is also part of the revenue and that was what actually boosted our revenue collection this year. That is why we are even close to achieving this year's target of N4.6 billion. And we are expecting that before the end of the year, the remaining 75 per cent or at least 50 per cent of the PAYE from the federal government would be paid to us, which will also increase our revenue generation. With our TSA and payment of revenue through the bank, I believe we can surpass the N10 billion we target before the end of the year. It is just a conservative figure, the 75 per cent is over N6 billion alone.
Has the presence of NGOs in the state contributed to the growth in your IGR?
Yes, it has. Right now, we are trying to see what the NGOs will be paying. We had a meeting with them. We have some consultants who are actually auditing them; their workers, how much they are getting and their PAYE too should come to us. We have not been able to finish, but once we finish, we will tell them what they should be paying or ought to pay. It will definitely boost our IGR.
If you are able to generate N10 billion where would that take you to in the ranking of states?
Right now, we are number 31 or 32, but by the time we hit the N10 billion or more, we will go up to 16 or 17 position, because we have another source, we have not talked about, which is the BUDGIT – Borno Geographical Information Service Agency. It is one of the cash cows. It is going to be a huge revenue generating agency because right now they have upgraded from the manual way of doing things to the automated system. Even the ground rent is massive. Last week, they wrote to the members of the state executive council to pay theirs, claiming that charity should begin at home. Even those in the House of Assembly and everyone in government should come and pay their ground rent so that everyone else would follow suit. They are going to enforce it immediately. Ground rent alone would give us between N5 billion and N6 billion. Once it is passed into law, the revenue of the state will improve massively. The reason we are still foot-dragging and do not want to work at collecting the taxes, levies and fines is that we want to collect a new rate rather than the old rate and we are waiting for a new law to be passed by the Assembly.
But with the COVID-19, one of the ways to give relief to the people is to apply tax relief because of the lockdown. After we have the law, we are going to say this is the tax relief we are extending to the people for the next one or two years. We will let people know that this is the new tax regime and this is what we are extending to the people. We know with COVID-19, businesses have crashed and we cannot overburden our people by enforcing new task regime.
By 2021, we are going to boost our IGR. I do not just want to quote a figure for now, but we want to see how this year will pan out. We are going to see how much we can generate at the end of the year. Our projection for next year would be twice what we generate this year, even if not more.
You said with the N10 billion, you are going to be in the middle of the pile. When are you going to hit the Top 5?
We know that will be tough to ask for now, not just because of the COVID-19 pandemic but also because of what is happening with the security in the state, where many people cannot go to their farms and a lot of places are still not accessible because of insecurity. I am an eternal optimist though, and I know we can hit the Top 5, but not in the next one or two years because of our peculiar security situation now. If we have not had the security situation, the revenue we generate from Baga in Kukawa alone is between N4 billion and N5 billion in a year, majorly from Baga Fish Market, and the people of the area are also into farming. The insurgency has left us with nothing from there, we are only praying for the end of insurgency, so we can hit the Top 5.
Have you been able to introduce taxes in new areas?
I do not think we have introduced taxes in some new areas for now. The only one we introduced was for the NGOs and this was because of the influx of NGOs into Borno. We have a lot of people earning well and they must pay PAYE and maybe because of the new federal government institutions like the North East Development Commission (NEDC), you know the headquarters is here and most of their people would be paying their taxes here. These are the new places we have in mind. We cannot say we are going to introduce new taxes, but as soon as we get new enterprises and new companies coming in, we are going to key them in.
What has been the reaction of members of the public to the stringent revenue collection or generation tactics you have introduced?
It has only affected those that collect the revenue and not the people. The people are used to paying the revenue, it is not something new. Our problem has been that when they pay, it does not come into the government coffers fully. We do not have issues with the people. Our rich people, who are not used to paying taxes, were approached through the Board of Internal Revenue. We approached some of them when they were in town to help us by paying their taxes and, thank God, we have one that even paid N50 million as tax to the state.
Some of people are of the opinion that rather than the government collecting taxes from them, they should be given palliatives because of the insurgency, how do you react to this?
Well, it is good to give them palliatives but we have to know that there is no system that survives without tax. We cannot just sit down and every month, with cap in hand, go to Abuja to collect money and depend solely on this. It is not going to work, it is not going to be enough. People will be more involved in governance and behave as responsible citizens when they pay taxes. They will be able to say this is my money that I am paying and government should be able to give services and render account for it. We do understand the needs of businesses that are coming, and that is why we have tax reliefs and holidays. With COVID-19, there is going to be tax reliefs to the people. We are not unaware of the fact that people are really suffering but, no matter what, you have to be a responsible citizen and be a tax payer. You do not have the moral basis to challenge government if you are not paying your tax.
We have seen various projects executed by the present administration in the last one year, with the Boko Haram crisis and recently COVID-19, how are you able to finance them?
The governor is a good manager of resources, and to be quite honest with you, if we are to judiciously use the resources we have, then we will go a long way. Usually, government projects are inflated or they will do it and refinance again. You will be doing it more than once but the governor is on top of the situation. That is why he always goes to inspect the projects. And being an engineer himself, he knows the value of all they are doing. He has done a lot of construction works and has been in the ministry of reconstruction, rehabilitation and resettlement. He virtually knows the cost and value of almost everything they are doing. It is not going to be easy to hassle him with figures and technical jargons. Because of our peculiar security situation we give most contracts as direct labour, and this has come to save cost. In contract, you feel you must give 25 per cent or 30 per cent as profit margin but in direct labour you do not do so. This one is also a means of savings, although government policy has a way of not encouraging direct labour. But because of our security situation, if you ask some people to come and execute contract in Borno, they would not just come and most of the local contractors we have here do not just have the capacity to carry out the job.
Some have argued that direct labour does not improve the economy of the people, what can you say about this?
I have my personal opinion and not the official one on this. Most of our local contractors do not do a good job. Some of them will do a shoddy job, believing they are the politicians and they brought the government into power. If you take the engineers from the ministry to do the job, they do a better job and even cheaper. Though, the economy will be stimulated if you give contracts, but then, what is the essence of giving out projects to contractors if they would not stand the test of time. It is just like pennywise but pound foolish. I am of the view that cheap things are expensive. When you try to do something cheap, you will spend sometimes 10 or more times on it. It will later be known to you that it is costlier than if you had gone for a good one in the first place.
We know many have been paying lip service to change, whereas we do not actually want it. How has the government been able to get people to understand the need for change?
Like you have mentioned, change is what people do not really want to adopt, but if the people see the change in things that they can appreciate, they would embrace the change. Change is inevitable, whether we like it or not, we must change. Our 2020 budget was termed Citizens Budget because we allowed the citizens, the public to come and contribute on what they want government to do for them, what they want in the budget and they gave us ideas, and we incorporated between 80 to 90 per cent of their inputs into the budget. That will make them to see the budget as their own. If you want to build a project in a community, it is advisable not to impose a project on them, get their views, ask them what do you want us to do, what are your priorities, what are your advices, when they tell you, ensure you do according to their wishes, this will make them look at the project as their own and not the government's project. With the situation we are now, we are left with no option but to consider the citizens' needs. It should not be about the government saying I want to build this, but it should be about the community telling us what they want us to do for them. You will definitely get a lot of feedback, positive from which you can do what you can afford to do and perhaps take those you cannot to the next budget. This is how the people will now accept the change, because they will see government in a different light as really for them and wanting the best for them. Instead of building a school in a community that wants a clinic, you will build want they actually want a clinic and they will surely be happy and would not hesitate to pay taxes and levies to government.
What has the economic downturn meant to the state, how have you being able to finance your budget?
The economic downturn is a global problem and not only in Nigeria. It is in that respect we also reviewed our budget, the budget of 2020 has to be downsized because we know our income from the federation account will shrink and our IGR will also go down because of COVID-19. We know we cannot work on our previous budget so we had to scale it down by 30 per cent and we have made a presentation to the Assembly and as soon as they are able to pass it and the governor assent it, we are going to be using the reversed budget, but our priority is on COVID-19 pandemic. Even though we have reduced the budget, we are also concentrating on the COVID-19 response. In the reversed budget, we made a good provision for the COVID-19. At present the federal government and the international agencies are doing a lot in this regard by giving loans and grants to combat this pandemic. Individuals and corporate organisations are also contributing to the fund to fight COVID-19. This is something we may have to live with for the next one year or two. By reducing our budget by 30 per cent we are going to be able to fund our budget from the meagre fund from the federation account and the IGR we are able to generate,
What is your appeal to the people of the state, for there are so many sacrifices you may be calling them to make based on the economic situation?
My appeal to the people of the state is that one should always hope for the best and prepare for the worst. You see, trying times are here with us, government is not responsible for this time and they have to also bear with the state government that there are a lot of things that would not be business as usual. But they should have faith and trust that as a responsible government we are going to do all we can to see that we give in the best, but there are somethings that will go off for sometime because of the obvious reason of the economic downturn. I will appeal to them to bear with the government and hope for the best and pray that we go out of these crises soon enough, not only the COVID-19 but the Boko Haram insurgency. Borno, being the only state in the country with three international borders, has a massive potential. I foresee a situation whereby in the next 10 years or 15 years, Borno will start competing with a state like Lagos. That is my belief, and that is my hope. If we can key into the massive potentials of the state, we will not look at how much the federal government is going to give us, what we are going to generate from these three international borders will not only take care of the state but also contribute revenue to the federal government's account.