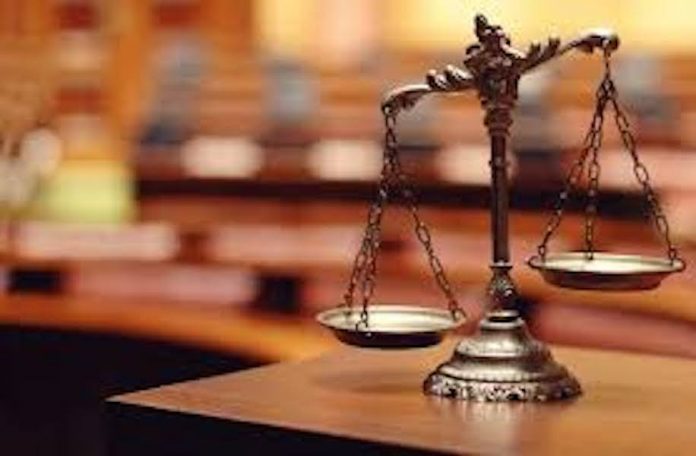 By Alex Enumah
Justice Anwuli Chikere of the Abuja Division of the Federal High Court, on Monday, struck out a suit seeking the disqualification of Mr Godwin Obaseki in the September 19, 2020 governorship election in Edo State over alleged certificate forgery.
Justice Chikere struck out the suit following the absence of parties in court.
Some All Progressives Congress (APC) members in Edo State had early this month dragged Obaseki before the court accusing him of forging his university certificate presented to the Independent National Electoral Commission (INEC) in aid of his qualification for the governorship election in Edo State.
The plaintiffs, in the suit marked: FHC/ABJ/CS/553/2020 include; Mr Edobor Williams, Mr Ugbesia Godwin and Mr Amedu Anakhu.
They specifically accused Obaseki of forging his Bachelor of Arts (B.A.) certificate in Classical Studies from the University of Ibadan.
According to them the action of the governor contravenes section 182(1)(i) of the Constitution of the Federal Republic of Nigeria 1999 (as amended).
They prayed the court to among others, hold that Obaseki is "not qualified to run or seek election to the office of the Governor of Edo State" in the September 19, 2020 governorship election in the state.
However, when the case was called on Monday, neither the plaintiffs nor their lawyers were in court.
Also absence from the day's proceedings is the defendant and his lawyers.
In view of the development, Justice Anwuli Chiekere proceeded to strike out the suit.
Recall that the Screening Committee of the APC had on June 12, 2020 disqualified Obaseki from participating in the party's primary election slated for June 22, over what they described as anomalies in his educational credentials.
Obaseki rather than appeal the decision of the committee decided to dump the APC for the opposition Peoples Democratic Party (PDP) where he won the party's nomination for the September 19 governorship election.