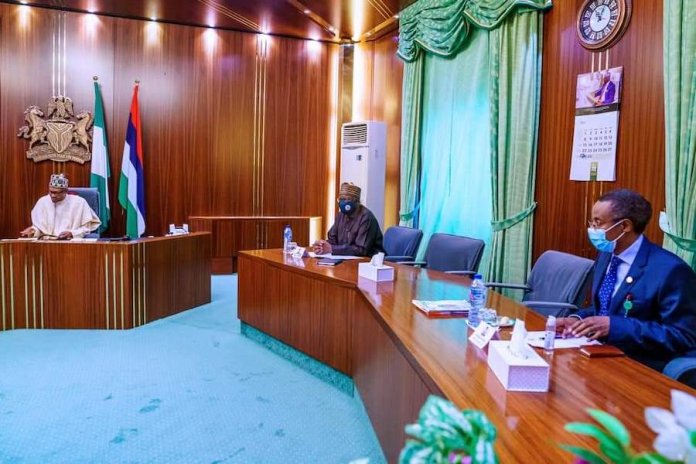 By Omololu Ogunmade
The highest rate of COVID-19 cases were recorded in 18 of the 774,000 local councils in the country, Chairman of the Presidential Task Force (PTF), Mr. Boss Mustapha, disclosed Thursday.
Mustapha, who is also the Secretary to the Government of the Federation (SGF), made this disclosure while briefing State House correspondents after the PTF submitted its recommendations to President Muhammadu Buhari on the next stage of the fight against COVID-19.
According to the SGF, 60 percent of the over 24,000 cases recorded as at June 28, came from 18 local governments.
The PTF chairman said the COVID-19 cases will continue to rise as long as there was no vaccine or drug for its cure. He said the country's testing capacity had also increased.
He also said the only way the spread could be reduced was strict adherence to non-pharmaceutical prescriptions such as the use of face masks, social distancing, avoidance of overcrowded places, among other protocols already publicised.
The SGF disclosed that the mortality rate in Nigeria had been low when compared to the situation in most countries because most of those infected by the virus fall within the age bracket of 31-40 whom he said had strong immunity to fight the disease.
However, he said the PTF was only concerned about 20 percent of the population whom he said might be victims of the virus, noting that five percent of them are likely to succumb to it because of their ages.
According to him, it is against this backdrop that the group is doing its best to protect those who fall within the category, pointing out that it is the reason they said those from 55 years and above should not go to worship centres.
Mustapha said details of the recommendations submitted to Buhari would be made public later today after the president's approval.