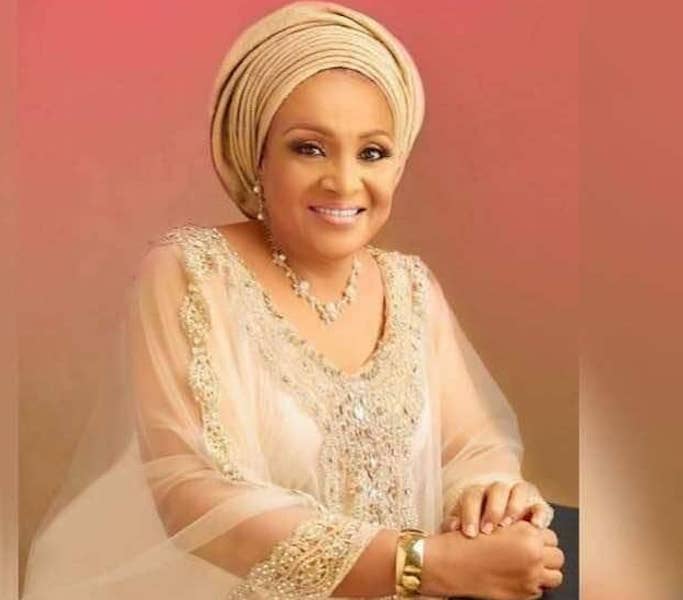 By Kemi Olaitan
The wife of the late governor of Oyo State, Mrs Florence Ajimobi, Sunday expressed displeasure with the treatment meted to her husband by the state government, appealing to Governor Seyi Makinde not to play bitter politics with his death, but allow him to rest in perfect peace.
She made the appeal Sunday while receiving members of the Nigerian Governors Forum in their Oluyole residence, noting that Makinde neither visited the family nor sent them message since her husband was admitted in the hospital, even after the burial.
She said she was just trying to set the record straight going by the unpalatable stories allegedly being sponsored by the state government over the death and burial of her husband.
According to her, "I read in the newspapers few days ago that the governor of Oyo state Engr. Seyi Makinde claimed to have called me and I didn't pick up, he never paid Ajimobi family a visit since my husband was admitted in hospital, neither did he send anyone nor sent us a message.
"I don't have his contact and I have never spoken to him. Even if he called me and I didn't pick up because of my mourning state, he could have sent me a message. Ajimobi's family is not competing with him in any way, we are all working for the growth, development and progress of Oyo state, although our party might be different, but we are working for the same goal.
"Do I need to send an official message to the governor to inform him about the death of my husband before he could send us a condolence message or pay us a condolence visit? It is not pleasant to hear. What kind of politics are we playing?
The late former governor's wife expressed her grievances and pointed out that her husband didn't have any issue with Makinde when he was alive, and pleaded that he should be allowed to have a peaceful eternal rest.
"As a former public chief servant, who had assiduously served this state, he deserved some honours and not show of shame when he had gone to rest. He never planned to go this soon, it could be anybody as no one knows the next moment."
She then called on the state government to stop peddling lies about him and the entire family because he was no longer available to defend himself.