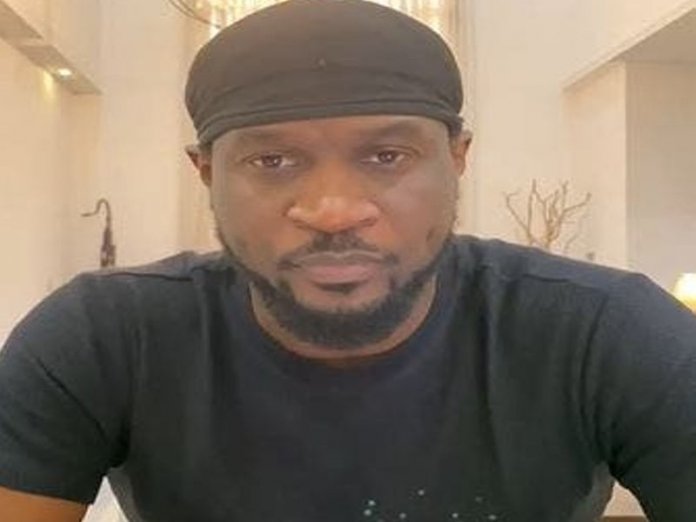 "NCDC announces 779 new cases
*as Lagos discharges 55 patients
Tobi Soniyi and Victor Ogunje in Ado Ekiti
Peter Okoye, twin brother of the defunct music group (P-Square) also known as Mr. P yesterday revealed that he, his wife Lola and their daughter Aliona, tested positive for the novel Coronavirus.
He, however, said that they have all recovered from the disease which he said was devastating.
He made this known via his verified Twitter page (@PeterPsquare)
on Saturday.
In a series of videos he posted, Peter Okoye urged members of the public to beware of the virus.
He added that his domestic staff also contracted the virus.
He said that it had been hectic for his family in the past few weeks.
He, therefore, urged all his fans to stay safe and adhere to COVID-19 guidelines.
Meanwhile, the Nigeria Centre for Disease Control has announced 779 new cases of COVID-19.
This brings the total number of confirmed cases to 23,077 with 8,625 discharged and 558 deaths.
Lagos recorded the highest cases with 285, followed by Rivers State with 28 and the Federal Capital Territory with 60 new cases.
Also yesterday, Lagos State governor, Babajide Sanwo-Olu
said the state discharged
55 COVID-19 patients.
He said 16 females and 39 males including 16 foreign nationals were discharged from the state's Isolation facilities to reunite with the society.
According to him, 14 patients from Onikan, 5 from Gbagada, 5 from Mainland Infectious Disease Hospital, Yaba, 8 from Agidingbi, 6 from Lekki, 4 from Eti-Osa (LandMark), 4 from First Cardiology and 9 from LUTH Isolation centres were discharged after full recovery and testing negative to COVID-19.
This brings to 1419, the number of COVID-19 confirmed cases that have been successfully managed and discharged in Lagos.
The governor called on residents to continue to adhere strictly to guidelines for the prevention of the virus.
Meanwhile, the Ekiti State Deputy Governor, Otunba Bisi Egbeyemi, has corrected the erroneous impression and claims that generous consumption of local gin and herbs cures Coronavirus.
Egbeyemi warned that such an act could only be injurious to health, rather than safeguarding the health of any person.
He urged residents of the state to adhere strictly with COVID-19 protocols, personal hygiene and always clean their environment so as not to fall victims to diseases.
He gave the warning on Saturday while monitoring the monthly environmental sanitation exercise in Ido/Osi Local Government
He frowned against abandonment of face masks by many residents since the lockdown was relaxed in the state
The state's number two man, who stopped over at Ayetoro, Usi and Ido to enlighten residents on COVID-19, enjoined them to always wear their face masks, wash their hands regularly, avoid crowded areas and observe social distancing so as not to fall victims of the disease.
He said it was curious and unfortunate for some individuals, especially the youths, to believe that drinking alcohol could prevent COVID-19 maintaining that only obedience to the guidelines could do it.
Describing the belief that alcohol could prevent COVID-19 as a fallacy, Egbeyemi urged residents to cooperate with the Dr. Kayode Fayemi administration to defeat the disease and ensure a healthy populace in Ekiti.
Egbeyemi, who advised youths against indulging in drug abuse also charged them to always deploy their energy to participation in the monthly environmental sanitation as a form of community service.
He said: "COVID-19 is real and we have heard about many people it has killed including very distinguished and prominent Nigerians who contracted the disease but didn't survive it.
"Let's follow COVID-19 rules and protocols of regular hand washing, wearing of face masks, avoiding crowds and observance of physical and social distancing.