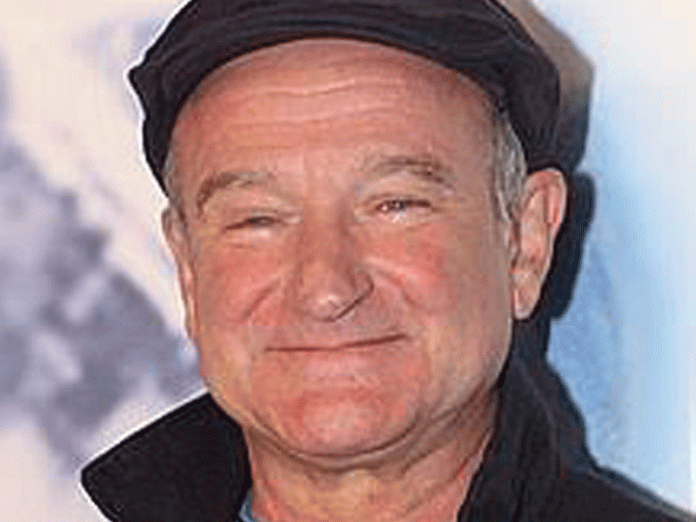 Susan Schneider Williams, the wife of the late Hollywood comedian, Robin Williams, joins other experts in a worldwide campaign to support brain health with an online exhibition hosted by Kunle Adewale. Yinka Olatunbosun reports.
It is almost six years ago since the world received the news of Robin Williams' suicide- a revelation which still sends shivers down the spine. Unknown to his fans, Williams had been battling dementia which took a dangerous toll on his mental wellness. At a recent opening of a virtual art exhibition to raise funds for persons living with Alzheimer's and Dementia, the wife of the late actor and comedian, Susan Schneider Williams shed light on the realities of persons living with memory loss for the patients and their loved ones during the keynote address.
She said that the current staggering statistics reveal that over five million Americans are living with Alzheimer's disease and it is the sixth leading cause of death in the United States of America.
"The current narrative is woefully incomplete. For most people, dementia is dark and aging is difficult. Life is bigger than Dementia and people are bigger than a disease," she said.
She recounted how the memory loss led to her husband's depression and later suicide. The late Williams could not bear the pain of his inability to remember his lines; thus his career suffered a major decline. With the intervention of art professionals in brain health management, the future is bright for patients.
In collaboration with the Global Brain Health Initiative, USA, the exhibition was hosted by Nigeria's Art in Medicine pioneer, Kunle Adewale. The show titled "Uplifting Spirits'' features 28 delightful pieces to provide financial support for patients in US and Nigeria as part of activities marking "The Longest Day'' set aside by the Alzheimer's Association to fight the darkness of Alzheimer's through a fundraising activity.
Hence, Kunle Adewale who is a Fellow Atlantic Fellow for Equity in Brain Health at the Global Brain Health Institute hosted this virtual exhibition with works that reflect positivity.
"I want people to look at my works and have hope, happiness and experience healing. Arts can really bring us out of depression, social isolation, loneliness and speak calmness to our anxiety especially in the midst of the coronavirus pandemic. My works show creative practices like dancing, music, meditation, painting and how it can really be a means of escape for those who are trapped in dark place during this global health crisis. Arts is health, having arts improves your wellbeing," he said.
Some of the iconic pieces in the virtual show include a portrait of Robin Williams with the actor at the background and some flowers covering his nose and mouth, illustrating the silencing effect that dementia can have in a patient's daily life. Close to the portrait is one titled Gussie Wallace, who worked with the team that developed the technology for the Apollo 11 Lunar Mission who also suffers memory loss. The work titled, "The Reservoir" shows a young boy filling a drum with water. This painting is symbolic of the reserved skills in patients of dementia and Alzheimer's disease. These skills and years of experience are priceless and should be cherished.
The artist expressed hope in the potentials of persons who live with dementia which was mirrored by other speakers drawn from the University of California, San Francisco Department of Psychiatry, Dr. Bruce Miller, Creative Aging International, Dominic Campbell, TimeSlips, Anne Basting, Alzheimer's Association, Elizabeth Edgerly, Vanessa Souza and Nancy Westcott. They maintained that seniors and persons living with Alzheimer's and Dementia are deeply creative and can be supported to live a better quality of life, eliciting joy and happiness when they engage in various forms of art.
The Executive Director, Global Brain Health Initiative, Victor Valcour noted that the COVID 19 pandemic poses a major concern for brain health patients.
"In some places around the world, there is the inability to get care, especially for persons over a certain age living with memory related diseases like Dementia and Alzheimer's," he said.
Music interludes were provided by Jennie M. Gubner, Atlantic Fellow and Musicologist and Nigerian musician Aderinsola, who thrilled the audience with their engaging cultural pieces.
The grand opening of the virtual exhibition was witnessed by an international audience from the United States, United Kingdom, Canada, Nigeria, France, Republic of Ireland amongst others.
All proceeds from the sale of the exhibited works will go to persons living with Alzheimer's and Dementia in the United States and in Nigeria through Kunle Adewale's Art Advocacy organization, Tender Arts Nigeria