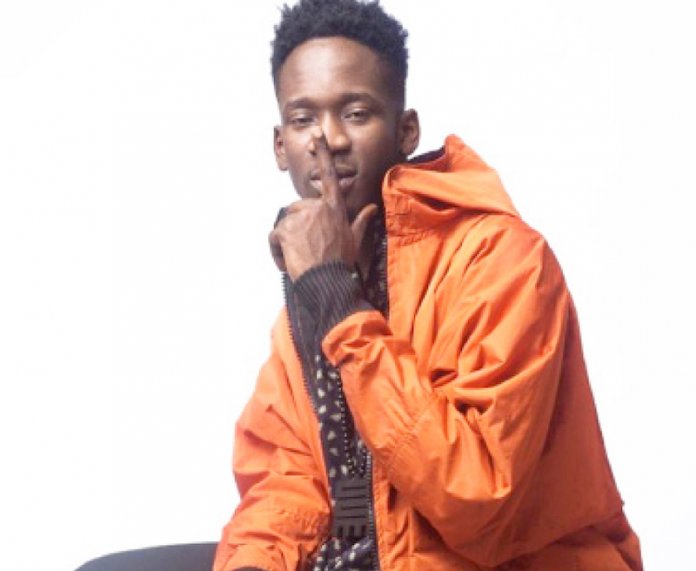 By Ferdinand Ekechukwu
Mr Eazi's new EP 'One Day You Will Understand' was released exactly 17 days ago. On this project, the 'Skin Tight' crooner in 10 minutes, plays into his pop instincts, pairing colourful production with his trademark writing style, to suit the beat, slowly infectious melodies and guest vocals from Ghanaian artiste, King Promise and Nigerian wonder kid, C Natty on different tracks. Both talents are discoveries from his emPawa Africa mentorship programme.
The new body of work comes shortly after he dropped the first track "I No Go Give Up On You" in the run-up to the release of the EP. The gifted Nigerian singer, born Oluwatosin Ajibade, took to his social media page on June 10, 2020 to announce the release of the project to his numerous fans. "Just dropped Something Light, hope it gives you some Light," he wrote. The 4-track EP features other songs such as "Ògógóro No Sweet Pass Pami," 'Baby This Your Body Na Gòbe Fine Fine Sweet Òkpéke,' and 'Baby, I'm Jealous', a mid-tempo love song, where the artiste sings sweetly to his lover about his unwavering feelings for her.
The EP is speculated to be one of the two EP's up his sleeves this year. His first project since his 2018 acclaimed "Life is Eazi, Vol. 2 – Lagos To London" album. Released through Mr Eazi's company emPawa Africa, the EP is seen as a good way for the artiste, already well known internationally, to put the spotlight on the emPawa Africa collective, his music distribution company specialising in emerging African artistes. It's not surprising that these days, Mr Eazi doubles as a music mogul and musician, a dual persona, which contrary to public opinion, is a symbiotic relationship between the not so far off responsibilities since he became a platform for African underdogs through his emPawa initiative.
In 2018, the 'Banku music' exponent founded emPawa Africa, an initiative geared towards uplifting emerging artistes by sponsoring their videos and music projects. The EP, produced in close collaboration with numerous producers such as Blaq Jerzee, Nonso Amadi, Legendury Beatz and Guiltybeatz, is streaming on all platforms.
The "One Day You Will Understand" EP may be brief but each track is a testament to Mr Eazi's mastery.
The short and sweet project is perceived as an amazing experience for Mr Eazi's now refined Afropop flavour that has afforded him a wealth of opportunities including a seat at the table of Africa's biggest pop stars which was marked last month by Billboard (American entertainment media brand). Billboard announced Mr Eazi as one of the top 5 most streamed Nigerian musician in 2020.
The singer, songwriter was on the cover of an issue of Billboard Africa Now magazine dedicated to the African continent and its place in the music industry at the moment, alongside Davido, Tiwa Savage. With several awards and recognitions to his name, Eazi has continued to blaze the trail in the Nigerian music industry with strings of beautiful projects. In less than five years since garnering widespread popularity between Nigeria and Ghana, Mr Eazi has established himself as one of the forerunners of African pop music, not just in the drive for further global recognition, but also playing a major role in fostering a proper network on a pan-African level.
Since the beginning of last year, Mr Eazi has performed at Coachella, snagged multiple cross-Atlantic features with J Balvin, Four of Diamonds and more, The incubator programme/record label and distribution services arm he founded, emPawa Africa, has been integral in spreading the reach of many new artistes across the continent. With all of these successes and obligations, the artiste has remained consistent with his own solo releases.