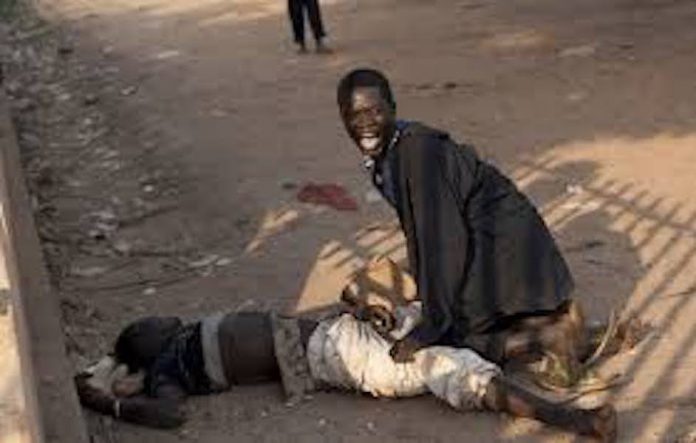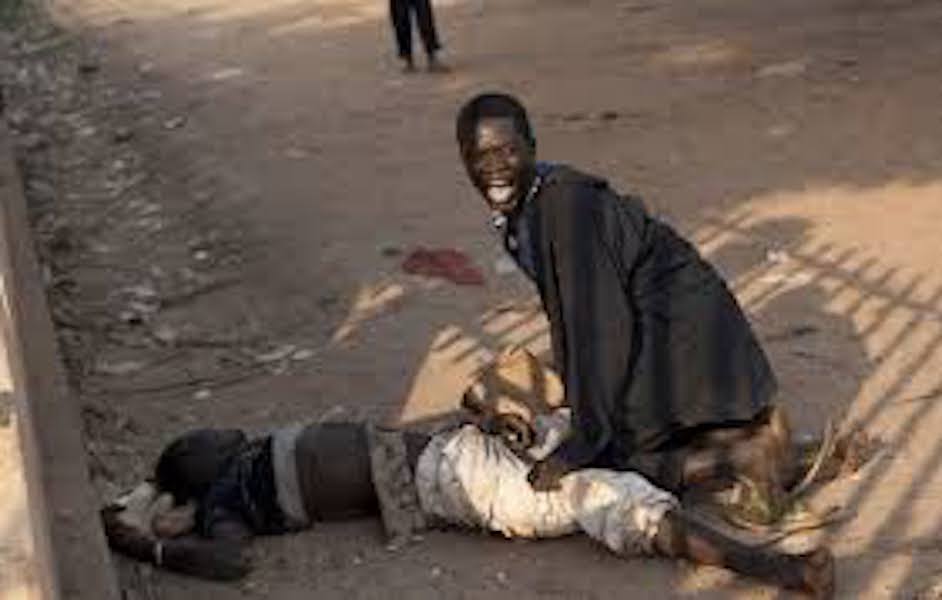 With Femi Akintunde-Johnson
A Yoruba truism says: life's passage is littered with goodness and evil – you can't live a life of splendour and tranquility all the days of your life without some splatters of sorrows and disappointment, now and again. It is the nature of humanity that clearly highlights our frailty in spite of confident and boisterous externalities.
We said all that to say this: were it not for the scourge and scare of the Coronavirus disease, our nation would never fully appreciate how successive so-called leaders have toyed and trifled with the two most pivotal elements of our development, and the index of a meaningful lifestyle – which is public health care and qualitative education.
Today, the prayers of the poor and marginalised are ironically being answered, though in a manner that takes no prisoners, nor provides a refuge for any one. The ranks of the oppressed are somewhat thankful that the spoilt class and over-indulgent elites are being force-fed with a giant pie of justified comeuppance – that is their inability to run out of the country to avoid contracting COVID-19, or high-tailing to sophisticated medical facilities in some remote parts of the world to receive expensive treatment.
Of course, we are aware that if the disease and its attendant complexities were restricted to the African continent, and thus life and circumstance were normal overseas, no lockdown fiat, no curfew blanket, no flight ban nor whatever restrictions would have stopped our "stinkingly" rich compatriots from breaking laws, compromising enforcers and sabotaging whatsoever policy any clay-footed government could have erected…simply to ferry themselves and their families, friends, and even concubines, to safety.
The novel catastrophe is the simple fact that COVID-19 is a pandemic with fangs in the arteries of all nations and extraordinary strains on their healthcare and other medical infrastructures. No country is spared. It is so terrifying that there are not enough bed spaces for their own citizens…not enough test kits to go round their own suspects, and have therefore decided to shut their borders, to prevent "excess baggage" from "poor" countries from choking their meagre breathing space. No way… they are in dare need of oxygen to breathe easier, and are making plans for some kind of vaccines or attitudinal reshuffling to arrest and control the indiscriminate spread of the pandemic.
Back home, we have witnessed rising daily number of positive cases…with Lagos in clear lead (almost half of national percentage), and the FCT, Kano, Oyo, Rivers swapping the top five positions. This frightening statistics have been oscillating between the north of 400 and 700 daily positive cases since the relaxation of the lockdown, a decision largely informed by government's realistic acceptance of its abysmal inability to provide any sustainable safety net for its millions of youth, artisans and the informal workforce.
Unlike the hairbrained panacea of the US president to deal with the surging infectious rate in the American society (over 2.3m cases as I write) by radically reducing the volume of testing, and consequently eliminating the frightening soaring figures… if Nigeria were to jack up the number, means and locations of testing, the daily figure would be even more astonishing than we currently have. Surely, this will be more evident in states where their governors have been playing"ludo" with cautionary and preemptive measures in combating the pandemic.
Lately, and sadly, the nation has been fed, almost daily, on a menu of Nigerians dying of complications associated with COVID-19. Many are well known, some even well-regarded. Governors, legislators, legal luminaries, a totem of eduction (Nigeria's first professor of medicine), religious leaders, media operatives, celebrities, socialites, and all facets of humanity, have either died from, or contracted the yet incurable disease in the past few weeks.
Our people, because of the lousy and irresponsible attitudes and utterances of our political and civil leaders, have built some veneer of solemn indignation and carefree-ness in their minds. Many Nigerians don't wear nose masks, most don't observe social distancing; some of those who bother to strap face masks clasp them under their chins, or use them as face caps! Our roads are now clogged with cars, and the throng of commuters…traffic logjams are back in our cities; hustle and bustle at bus stops have resumed with the usual frenzy and tugging to squeezing I to available space, without regard to government's instructions on spacing and capacity. Yet, some states have announced plans to open more public spaces for measured or full scale human transactions to scale up the economy to near normal. This is in a country where the Coronavirus has not given any hint of abating…in fact, the only clear and dangerous sign we see around us is that community transmission is in full bloom…and our healthcare and front-liners are panting and gasping for air…hoping their leaders will "borrow brains" somewhere and make the tough decisions that will prevent needless deaths, and avoidable infections.
As we can't stop iterating: if all that we can get from this Coronavirus is the sense of urgency; the political, fiscal and emotional will to methodically reform and massively upgrade our entire healthcare system…and appreciate the need to take education as the twin-element that must be revamped, re-invested and adapted for greater access and contemporary relevance in the post-Covid-19 era.
Let us not wait for more Nigerians to die – big or small, rich or poor, male or female. Let us lead and follow with a huge dose of responsibility, commitment and wisdom.
God bless Nigeria…in spite of her leaders!
So, What Happens After Masari's Confession
About two weeks ago, the governor of Katsina State, Aminu Masari, made an unstartling confession. Casting shame and arrogance aside, he admitted publicly that he has failed in protecting the people of Katsina from bandits who, for several months, have held the state by the jugular: killing, abducting, raping, maiming; burning houses and rustling cattle.
In a reaction to the spate of violent banditry (about 70 people were killed in separate attacks within the previous two weeks), Masari explained to a corps of reporters the reason he had not gone to commiserate with the bereaved: "I don't know what to tell them. I cannot look at them in the face because we have failed to protect them, contrary to our pledge to ensure the security of lives and property throughout the state…"
You will recall this column, along with others, had warned northern governors cavorting with brigands, and pushing some amnesty arrangements with criminals; thus opening their flanks for these miscreants to feed their limitless greed and psychopathic tendencies. Well, the falcons no longer listen to the fowler, and Masari thought a confession is enough restitution for this blatant dereliction of duty…for this criminal incompetence and negligence. The people of Katsina roused in anger less than 24 hours after Masari's confession, not only to underline his confirmed incompetence, but to extend their ire towards the presidency for standing aloof, watching the devastation of lives and property in Katsina, interestingly the home state of the president, and the entire North. The big protest must have shaken some feathers between Katsina and Abuja, leading to the arrest of the alleged leader of the protesters, Nastura Sharif. It is gladdening that commonsense prevailed, and he was released about 48 hours later.
That was good…but not enough. If the governor could publicly admit failing abysmally in his principal duty of protection and welfare of his people, it follows logically, that he should thereafter excuse himself from complicating an already terrible matter…he should not stay a day longer on the governor's seat. Let him seek complete restitution, after his confession, by resigning, and allowing his deputy to "try his luck". That should be the commonsensical thing to do…after the courageous act of confessing, shouldn't it?
The well-worn constitutional excuse that security, being on the exclusive list, is the sole responsibility of the federal government would not suffice. Some forward-thinking states have been known to make creative and complimentary security arrangements that have plugged enforcement holes, and heightened intelligence gathering.