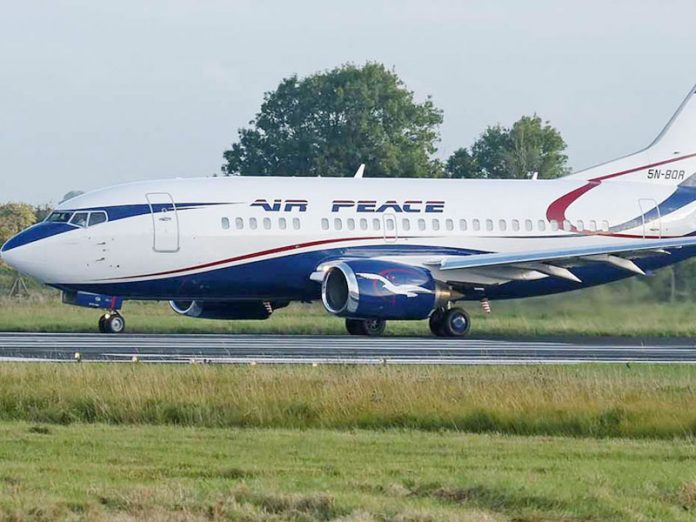 The Covid-19 pandemic has exposed the need for government to support Nigerian carriers build capacity, writes Chinedu Eze
The coronavirus pandemic has taught Nigerians huge lessons in the aviation industry. One of the major lessons is that under emergency some countries may not have the airlines that could evacuate their citizens so they have to rely on others.
But in emergency situation where it would not be possible to contract out these services due to intelligence and security reasons, does Nigeria have the capacity to bring back its citizens living in West Africa or in the UK or in the US within a specific time frame?
Under the COVID-19 evacuation, Ethiopia Airlines conducted flights for some countries, evacuating citizens of those countries from different parts of the world.
Some of these countries do not have airlines that can carry out this service; some have but because there are so many evacuations to be made, they did not have the capacity to do so.
In Nigeria, not many evacuations have been done so far. However, the ones carried out involved many foreign carriers and only one indigenous carrier, Air Peace.
While international carriers evacuated Nigerians for the federal government, Air Peace also evacuated the citizens of other countries for their governments as well as the federal government.
But some industry analysts insist that if the federal government has fully implemented the policy of using only indigenous airlines for the evacuation, Nigerian carriers led by Air Peace would have returned the same number of Nigerians that arrived the country.
Air Peace Evacuations
After the closure of the nation's airspace to commercial flights on March 23, 2020, Air Peace helped deliver the first batch of medical supplies for the federal government from Turkey in the fight against the spread of Coronavirus pandemic and for the treatment of those who are infected. The airline also took delivery of the second batch of medical supplies and personnel from China.
Air Peace evacuated about 210 Israelis from Nigeria to Tel-Aviv on March 29, 2020, evacuated about 301 Chinese from Lagos airport to Guangzhou, China on May 28, 2020, and also evacuated 286 Indians to Kochi from Lagos on May 31, 2020.
The airline expressed gratitude to these three countries for the confidence they reposed on the Air Peace, which in no small measure portrayed their support for the development of Nigerian airlines.
Israel blazed the trail when it approved the evacuation of its citizens from Lagos and Abuja to Tel-Aviv, followed by China and India.
Industry observers are of the view that for the three countries to engage Air Peace to carry out the evacuation exercise indicated that the indigenous carrier international safety standards, which has been attested to by the International Air Transport Association (IATA) Operational Safety Audit (IOSA) certification of our airline.
"What the three countries have done will help in creating and sustaining jobs for Nigerians and by identifying with a Nigerian carrier at this time shows that they love our country and their support has challenged us to do more by improving on our achievements. Air Peace is grateful to the governments of these countries. Their support means a lot to us. It shows that they truly have the interest of Nigeria at heart," Chairman of Air Peace, Allen Onyema said.
He also noted that the gesture shown by Israel, China and India would not go unnoticed by the Nigerian public, which over the years have yearned for viable Nigerian carriers that could be flying them to different parts of the world, as it is known that Nigerians are great travellers.
Sustained Operation
The airline has also sustained the operation of its long haul service, Lagos-Dubai flights via Sharjah without hiccups. The carrier said it would have marked one year of that operation on July 3, 2020 if not for suspension of flights due to COVID-19 lockdown.
The airline also said it would have started flights to Johannesburg, Mumbai in India and Israel if not for the COVID-19 lockdown. Industry analysts have noted that what made Air Peace different was that it prepared for the long-haul by acquiring the right equipment and the right number of aircraft for the destinations it planned to do.
It could be recalled that some efforts made by Nigerian carriers in the past were forestalled by inadequate equipment, which ensured that they were not consistent on their long-haul routes and coupled with aero politics and competition, many of them aborted their operations.
That was a lesson learned by new entrants like Air Peace. Travel expert and organiser of Akwaaba African Travel Market, Ikechi Uko emphasised that any airline that wants to compete in the international market should be ready to compete on these major areas: on time performance, in-flight entertainment and right type of equipment. Ikechi noted that Nigerian airlines have not been great with customer service and any airline that meets the aforementioned in addition to customer service would be successful.
Government Support
Industry analysts said the COVID-19 lockdown was an eye opener on the need for Nigeria to support the growth of indigenous carriers and to also protect these airlines, just as other countries are protecting their own.
They are of the view that every country has some kind of protection of its own carriers because indigenous carriers provide employment and create businesses that also create jobs like caterers, handling companies, marketers, suppliers and many others.
They also support the airports that also create jobs. So by promoting indigenous airlines, government is creating multiple jobs for the citizens.
Industry analyst and consultant, Amos Akpan said: "I have maintained that international flight operations is part of international diplomacy using the aviation business platform. International diplomacy is a war fought on the business fronts.
"Unless the decision to back Nigerian designated airlines in the international arena is viewed from this perspective, the war would be fought; won or lost, while we are still at the discussion table. If Ethiopian or any non-Nigerian airline operates flights for Nigerian government, it means we lost this diplomatic manoeuvre.
"Air Peace met the IATA Operations Specifications Audit. Air Peace met the NCAA's Air Operators Certification requirements to operate B777 drawn from ICAO technical specifications. Air Peace carried Israelis to Israel. My point is that Air Peace is technically and operationally qualified like any other country's airline.
"Whatever other qualification the airline considered has lies within government diplomatic circles and it is best described as the test of muscles and its effect. Protect and project your airline if you have designated her," he said.
Dilly-dally
Many in the aviation industry have excoriated the lack of firmness in the implementation of government policies, especially in the areas that concern international operation.
There are indications that Nigerian does not ensure that its policies are protected and implemented and that explained why despite the decision for Nigerian carriers to evacuate Nigerians, other countries were still being given the contract by government agencies like the embassy officials.
The Chairman of Airline Operators of Nigeria (AON), Captain Nogie Meggison condemned the subtle support given to foreign carriers by government agencies and insisted that this has to change for the industry to move forward.
"I have worked in this industry for the past 35 years and we keep saying the same thing and that is why we are not moving forward. If the government did not give foreign carriers landing permits to evacuate Nigerians from other countries and land in Nigeria, they won't do that. "If you can't put your house in order who else will do that for you? We just make laws and policies but we don't have the political will to carry out what we have said.
"We see these (foreign airlines) flights coming in everyday and we ask ourselves, why? Can you fly into Ghana or other countries if you don't have landing permits? So we need to first put our house in order for things to work the way we want. I keep wondering why our airports are still not open for operations. Aviation is a major propeller of the economy. I keep wondering what is delaying the opening of our airspace," Meggison said.
Aero Politics
Another area government can help Nigerian carriers is supporting them during negotiations for access to international routes.
Onyema said one of the reasons why Nigerian airlines have failed to successfully operate international destinations is because of international aviation politics, which according to him does not favour the airlines since they are not major players in the global air travel market.
He explained that for an airline to profitably operate international destinations, it must have to partner and code-share with other major carriers so that passengers could be carried farther than the final destination of the airline.
He also noted that aero politics is the reason why air travel from Nigeria is dominated by foreign carriers, which charge Nigerian passengers exorbitant fares, as travellers do not have alternative airlines owned by Nigerians that can compete with them.
"You see, it is unfortunate that Nigerians have been paying through their nose over the years for international flight operations. A six-hour flight to Europe cost more than nine-hour flight from Johannesburg to Europe. So already foreign airlines are making a feast out of Nigerians and often times most of them would never want any of the Nigerian airlines to succeed.
"But we in Air Peace are trying to help our nation and the domestic airlines are the ones creating the jobs. The foreign airlines put together in the last 60 years have not created the jobs Nigerian airlines have created.
"The number of people they have employed within that period is not anything near what Air Peace alone has created in our first year of operation, not to talk of now we have created up to 3000 direct jobs and over 9000 ancillary jobs in the economy besides acting as a catalyst for economic development," Onyema had said.