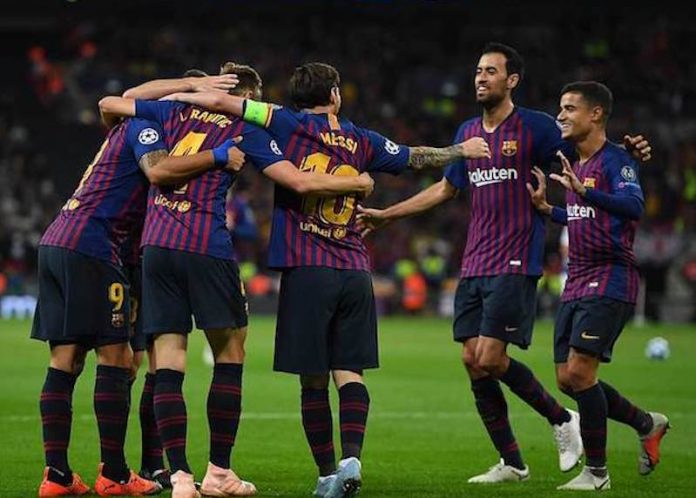 The promoters of the elite full fledge football academy in sub- Saharan Africa – Blaugrana Sports Group International Nigeria, has declared that the Sports Group future and legacy was dependent on the progress and the success of their brought ups, which has done very well in barely three years after the academy berthed in Nigeria.
Speaking after an inspection tour of the academy's facilities in Lagos to asess the level development of work where it is improving and upgrading facilities in preparednessfor resumption of the schools , board chairman, Barca Academy Group Nigeria, Mr. Leslie Oghomienor, said the sports development and promotion company was encouraged and motivated by the level of the progress and success of the children that were trained by the academy.
He stressed the importance of the children to the academy and their parents, who want the very best for them, not only in their football career, but in character building and complete nurturing of the children.
Mr. Oghomienor said his organisation's primary goal was to make an endurable and sustainable difference and impact in the global sports sphere with Nigeria as the launching pad. With the strong inclination to partner with allied bodies both in public or private to achieve the set goals.
This, he said, would be achieved through a thorough adherence to the, goals, objectives, vision and mission of the organisation informed by the quest to add value to the worth of the human society by giving back.
"Our future is driven by how much and well our children progress and succeed in both their academic pursuit and football career. This is a call we have answered in order to be of service to human society and live a fulfilled. Believing that in our own little way, we will in one way or the other be a part of the fulfillment of dreams, and uplifting the Nigerian nation," Oghomienor said.
Oghomienor added that the sports body on behalf of the Academy had completed arrangements to ensure that it did not lag behind in any way when the lockdown due to the global pandemic was fully lifted.
"The global pandemic has slowed down a lot of things in the sports sector. For instance, the children though ever ready were not able to travel to Spain in April. This, aside working out of the pitches we are doing everything under our capacity and strength to ensure that our children and the coaches are not lagging behind in any form possible. They are our strength," he explained.