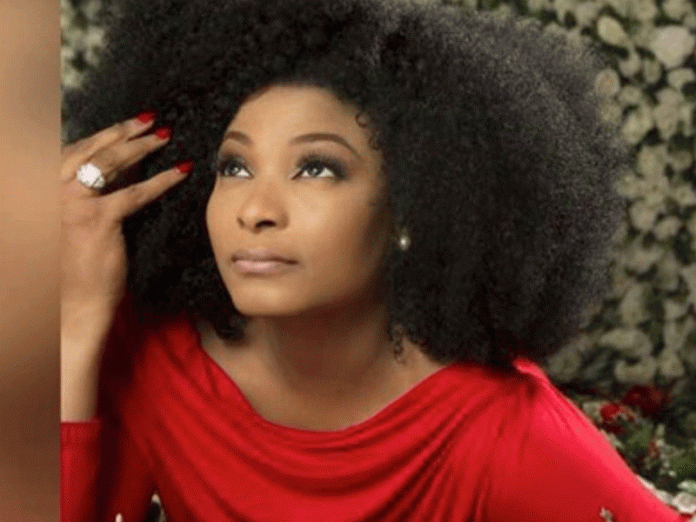 By Omololu Ogunmade in Abuja and Chiemelie Ezeobi
President Muhammadu Buhari; Edo State Governor, Mr. Godwin Obaseki; a former Minister of Education, Dr. Oby Ezekwesili, and others yesterday commiserated with the Senior Pastor, Trinity House Church, Pastor Ituah Ighodalo, over the passage of his wife, Ibidun.
Ibidun, a co-pastor of the Lagos-based church, and founder of Elizabeth R, an upscale event planning company, died early yesterday, barely one month to her 40th birthday.
A member of the family, Asue Ighodalo, in a statement issued yesterday, announced Ibidun's passage.
"The Ighodalo and Olaleye Ajayi families are deeply saddened to announce the sudden loss of our beloved wife and daughter, Mrs. Ibidunni Ituah-Ighodalo, who passed away in the early hours of today.
"As you will understand, this is a difficult time for our families and we will appreciate some privacy during this time. All information of burial proceedings will be provided in due course," the statement added.
The president, in a condolence message by his media adviser, Mr. Femi Adesina, expressed shock at the passage of Ibidun.
The president said he shared the pain and sorrow of the family at the sudden death, and prayed God's comfort for the entire family, friends and members of Trinity House.
The president recalled that Ighodalo faithfully prayed for the country, and the government, noting that he sent him a personal letter of condolence when his former Chief of Staff, Mallam Abba Kyari, passed away in April.
"Please accept my condolence. May God give you the fortitude to bear the loss, and strengthen you at this trying time," he said.
In his condolences, Obaseki said he and his wife, Betsy, were saddened by the death of Ibidun.
The governor, in the condolences signed by him and his wife, said: "Betsy and I received the news of the passing of your dear wife, our dear sister, Ibidunni Ighodalo, with great shock. We are deeply saddened by this devastating loss.
"As close friends, our grief is hard to describe in words.
"Ibidunni was one of the finest among us; she was full of life and gave herself to causes that edified life and living. In her personal capacity and through the Ibidunni Ighodalo Foundation, she impacted society, helping to bring joy and happiness to peoples' lives.
"She was a solid pillar behind you in shepherding Trinity House, where you brought alluring finesse to the study and practicalisation of God's word.
"We send our deepest condolences to the Ighodalo and Olaleye Ajayi families and Trinity House, in the wake of this devastating news."
Ezekwesili, in her condolences, wrote on her Twitter page: "Life! Ibidun Ighodalo? Just gone…like a candle in the wind. Too much of a heartbreaking news.
"May God comfort our very dear Pastor Ituah and rest of family in the way that only He can in Jesus name."
Chairman of Nigerians in Diaspora Commission, Mrs. Abike Dabiri-Erewa, said: "Unbelievable! Ibidun dead? My own dear sister! I am still hoping I will be told it's not true!"
On her Instagram page, co-Pastor, Royalty Church Nigeria, Pastor Sumbo Adeboye, wrote: "This hurts badly but we choose to celebrate you and all you lived for.
"You lived, you loved, you nurtured, you led and above all, you loved the Lord. Rest in peace beautiful. May God comfort the Ighodalo and Olaleye Ajayi families on the sudden loss."
IPC Events, a consulting agency wrote: "I refuse to be sorrowful right now. Instead, I will celebrate you; I will celebrate the life that your lived and the work that you did.
"I will celebrate the person that you were, Goooosh! You're amazing, kind hearted, hardworking and diligent.
"You loved God so much, so I rejoice I celebrate you today mentor, friend and leader. You are loved! Rest in power."
THISDAY learnt that her husband was reportedly conducting the funeral service of a 25-year-old man, when the news broke about the death of his wife.
Ibidun, who was said to have been battling some ailments for the past four years, died in the wee hours of yesterday in a hotel room in Rivers State.
The former beauty queen was said to have travelled to Port Harcourt to handle the setting up of a COVID-19 isolation centre.
She was said to have been shuttling between Rivers and Bayelsa states in a bid to set up isolation centres in both states.
The mother of two, Keke and Zenan, recently celebrated her 13th wedding anniversary with her husband last February.
Already her Instagram page has been de-activated, while that of her husband and the church are still running.
Aside her entrepreneurial feats, the deceased distinguished herself through the Ibidun Ighodalo Foundation, designed to bring joy to couples battling infertility.
In one of her numerous social media posts, she had said she battled infertility and had undergone In-vitro Fertilisation (IVF) 11 times and they all failed.
Having explored the IVF route unsuccessfully, the deceased first adopted a daughter, Keke, and just about last year, she added a son, Kenan.
Inspired by her own travails, she set up the foundation to help parents such as herself carry out IVF and with each success, she shared her joy.