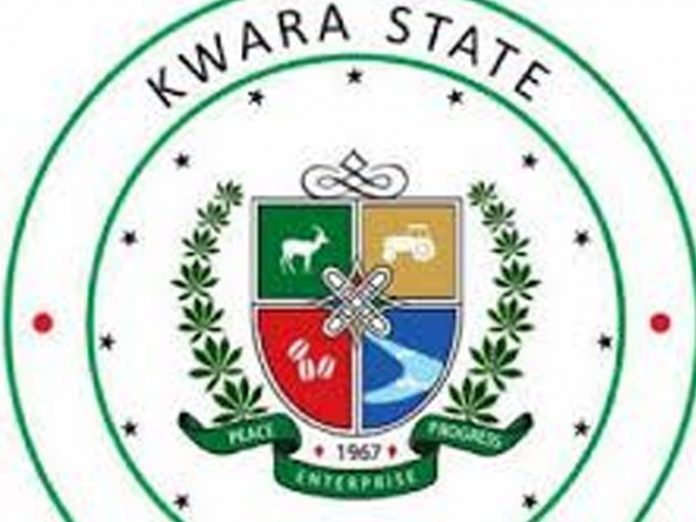 By Sheriff Ibrahim
Last year, on the 11th of June, Kwara State was among four of the 36 states of the federation that elected young legislators as state parliament's head. Others include Oyo, Zamfara and Plateau states.
They made striking history with this rare move that reposes confidence in the leadership capability of the Nigerian youth, not only to revamp our lost glory as a nation, but also to lead socioeconomic and political development course that guarantees a greater and sustainable future for Nigeria.
The history made saw Kwara State being bestowed a simple, passionate, humble, intelligent, firm, disciplined, calm, versatile and pragmatic young 'Danladi', as he is fondly called by his constituents, Speaker of the 9th Kwara State House of Assembly.
The academic, turn politician, has since his unanimous election as Speaker of the House carried himself with stunning maturity, firmness, fairness and unwavering commitment to work.
He has led the other 23 members in a purposeful, people – centric, business-oriented and pan-Kwara representation. Added to this is that the Assembly's employees continue to express astonishment at how the one-time deserted Kwara State House of Assembly has become busy again.
Rt. Hon. Salihu Yakubu Danladi has, within a year, shifted the legislative paradigm from abstraction and mere talk show to issues based, crafting niche for the Assembly as one dedicated to thoroughness in pursuing courses that have direct implications on the lives of Kwara people, having grasp what led us to our hitherto pitiable condition. He has led a legislature that is characterised by sacrifice, one that dared to ensure probity, equality and better living for all.
The primary function of any legislature is law making, control over the budget, as direct representative of the people the budget seeks to cater for, checks on the executive through oversight functions to ensure probity, transparency, accountability and adherence to laws made, and acting as the mirror of public opinion, through whom the voice of the people is heard on matters of importance.
Danladi-led 9th Assembly has so far been scored high in its discharge of core legislative activities, expecially on the process culminating into the approval of commissioner-nominees by the governor and the passage of the 2020 appropriation law. These processes were adjuged as the most thorough, transparent and pragmatic in the history of parliaments in Kwara's democratic sojourn.
The stringent screening of commissioners left observers worried if members of the legislature and the executive were of the same political party. Also, the rigorous scrutiny of the budget sent shrivers down the spine of Heads of Ministries, Departments and Agencies (MDAs), who were hitherto accustomed to wishy-washy 'let my people go' kind of budget scrutiny.
Within its first year, the 9th legislature under Danladi did not only give speedy consideration to the Kwara State Social Investment Law that gives legal impetus to efforts in tackling poverty, promote wealth redistribution and equitable economic growth, but also approved a whopping N1billion for kickoff of the scheme, which also seeks to engage young people through various vehicles enabled by the law. This includes Kwara State Conditional Cash Transfer (KWCCIT) that supports those within the lowest poverty bracket by improving nutrition and increasing household consumption; Kwara State PovertyReduction Programme (KWSPRP) to assist the state's indigenes to acquire and develop lifelong skills; Kwara State Government Entrepreneur and Empowerment Programme (KWSGEEP) which will provide soft loan to petty traders, artisans, farmers, enterprising youths, men and women; and the HomeGrown School Feeding Programme (HGSF).
The commitment of the 9th Assembly in correcting systemic faux pas that posed as clog in the wheel of remarkable progress in our education sector and Local Government administration cannot also be overlooked. This informed the amendment of the Kwara State Teaching Service Commission (TESCOM) Law, Kwara state Compulsory, Free Universal Basic Education (FUBE) Law, and Local Government (Miscellaneous provision) Law respectively. The office of the permanent secretary was abrogated for Secretaries to the Board and Commissions for SUBEB, TESCOM and Local Government Service Commission to eliminate bureaucratic encumbrances, ensure efficiency and drive global public sector best practice.
As a legislature guided by grassroot orientation that appreciates the imperative of local governments to grassroot development, the first point of call for the 9th Kwara Assembly was considering a petition which sought to check the rationale behind the incommensurate resource allocation and utilisation of resources allocated to the state's Local Governments.
Without being prejudicial to the Local Government Chairmen, who were suspended to allow for a thorough investigation into allegation of financial misappropriation against them, the 9th Kwara Assembly have been able to give fair hearing to the parties involved and did not just stop at that, but also conducted oversight activities to verify claims made, while the Local Government Chairmen continue to draw salaries.
It was a diligent probe that reflected objectivity and a pointer that the Danladi-led Kwara Assembly is indeed a symbol of advancement in our democratic dispensation, as opposed to the nepotistic reign of impunity experienced in Kwara State during our ugly past.
Concerned about the rot in Kwara's education sector, Speaker Danladi did not only lead advocacy for sanitising the education sector, but also led team of public officials on a statewide screening of local government, SUBEB and TESCOM employees, aimed at smoking out ghost workers, free up public resources and revitalise operational efficiency of the state's education sector. The screening exercise has forced truant teachers, especially in rural areas back to work, having being made to realise the lazy days were over and that the people must get value for their money.
The youthful and sport loving legislator has, since his emergence as the Speaker, demonstrated passion and commitment to grassroots sports development, which has led to the initiation of Kwara State Sports Commission Bill, sponsored by Majority Leader of the House, Abubakar Magaji Olawoyin. This seeks to provide for the establishment of the Kwara state Sports Commission for effective sports administration and overhauling sporting activities as a way of developing human capital for the greater benefit of the state.
Apart from enhancing speedy passage of the bill and supporting sports development in his immediate constituency, Danladi also encourages his colleagues to promote grassroots sport as a means of developing human capacity and promoting peace and unity in their various constituencies. Today, this has manifested in various community tournaments, which gave us ample opportunity of identifying and developing Kwara-based talents in various sporting activities in earnest.
As a representative, Danladi has led the 9th Assembly by example as he never left oversight responsibilities to the various standing or ad-hoc committees of the House, but also actively engaged in conducting onsite assessment of public facilities across sectors in his constituency.
This way, he gets himself acquainted with firsthand information about the depth of systemic and infrastructural rot, which has so far enabled the 9th Assembly align the 2020 appropriation with prevailing reality and make adequate provisions that guarantee positive turnaround across sectors in our dear state.
As a first time legislator with no law background, he has been able to successfully lead a parliament that checked and is still checking heart-melting excesses that experienced legislators with even sound legal backgrounds could not. Isn't that plausible? One of the greatest misdoings of past governments in Kwara State was misappropriation of public patrimony for personal aggrandizement by few individuals to the detriment of the people.
How could a sane mind fathom the fact that landed properties meant for public hospital use were appropriated by individuals?
To the admiration of majority, the 9th Kwara Assembly have taken the lead in championing the course of recovering illegally appropriated public properties in the state and righting the wrong of the past, regardless of whose ox is gored, as a path to a greater future we all desire. Prominent among these are voiding the sale of Alimi chalets, Tourist kitchen (Bubbles 001) and land meant for construction of Civil Service Clinic extension.
With these steps in the right direction, as made possible by Kwara people, who tipped and furnished the 9th Assembly with useful information through petitions, one can be optimistic that with the Danladi-led Kwara Assembly, our stolen glory is not lost.
Danladi holds periodic constituents engagement, where he personally interfaces with his constituents across the six wards of Ilesha/Gwanara State Constituency; Gwanara, Kpara/Yakira, Bwen/Kiyoru, Sinau/Tumbuya, Ilesha and Bode/Babane wards, respectively, to intimate them about the progress made, government policies, projects and programmes and to also get feedback from traditional rulers, elders, party faithful and youths alike on how they can better be represented.
One of the banes of development in Ilesha/Gwanara Constituency, which the Speaker represents and the entire Baruten Local Government, is the deplorable condition of Ilesha-Gwanara road that links not less than 50 communities of Baruten Local Government, disconnection from the national grid, poor mobile network reception, among others.
Concerned about this, Hon. Danladi directed the House Committee on Works to summon the contractor to whom Ilesha-Gwanara road was awarded and other concerned stakeholders. His intervention and with support of Governor Abdulrahman Abdulrazaq has taken the contractor back to the site with the Speaker mounting pressure to ensure speedy completion of the road for accelerated social and economic development of the area.
Hon. Danladi also invited a major network provider, who currently has done survey for mast erection in Gwanara, which is expected to also positively affect commercial development in the area. Danladi is also making history as a son of the soil, under whose representation, the first tarred road in his hometown, Gwanara is constructed by Abdulrazaq's government.
Communities like Ilesha, which headquartered the Constituency District had lived in darkness for over six years, same fate befell Okuta, Boriya, Kosubosu, Chikanda of Okuta/Yashikira constituency, including Ningurume, Gobo – Gwanara.
In less than a year in office, Danladi has successfully facilitated reconnection of these communities to national grid. Ilesha, Gwanara, among other communities of his constituency today, no longer live hopelessly in the dark and the implication of this on their socioeconomic wellbeing cannot be overstretched.
Concerned about the disconnection of Kwara North from other parts of the state due to unfilled information gap, the Danladi-led 9th Assembly did not only swiftly approve the establishment of Baruten FM in the 2020 budget, but also facilitated speedy approval of funds for the execution of Baruten FM transmission station within a year of Governor Abdulrazaq's administration.
Nigerians are familiar only with constituency projects facilitated by federal lawmakers, which are funded by the Federal Government. On the contrary, Danladi, sacrificially, is setting a new pace and breaking unprecedented jinx in state legislation with initiation of State Constituency projects which are personally funded by him across wards of his constituency.
Within a year in office, Danladi has succeeded in solving seemingly insurmountable problems of decades; from water provision to rural communities in his constituency, to rehabilitation of educational and health facilities.
So far, he has to his credit, sinking of not less than 60 hand pumps and motorised boreholes in various communities, among which are Tebetebere, Goro-bani, Gobo-tibu, Beteru, Sinau, Gaawera, Suuru, and Tumbuya.
Most of these communities, before now, had been sourcing water for domestic use from the streams, which exposed them to water borne diseases and other health hazards but having a legislator that truly cares as Danladi has today, changed their story for good. Over 80 per cent of his constituency now has access to portable and safe water. If the African saying that he who gives water gives life is anything to go by, then calling Danladi a life giver is apt!
As a home grown legislator, passionate about the development of his constituency and Kwara State at large, Danladi led advocacy for a mutual working relationship among Federal Lawmakers and their counterparts in the state, which has led to Kwara State and federal legislators creating legislators' forum at Northern Senatorial district levels to enable legislators compare notes, share ideas and forge common front in the best interest of the people, understanding the peculiarities of problems confronting the different geopolitical districts.
For instance, border area security and development have topped discussions among Kwara North legislators in the meetings held in Kwara and Abuja, reason being that major parts of Kwara North are border areas and grossly underdeveloped, which have serious socioeconomic implications on the people of that area and the state generally.
The hardship induced by the ban on supply of fuel to filling stations located 20 kilometers from border communities, in the federal government's bid to checkmate smuggling of petroleum products to neighbouring countries also attracted Hon. Danladi's attention and swift action. This informed the Speaker's engagement of the Nigeria Custom's Joint Border Drill and concerned communities' stakeholders that saw an end to the lingering fuel scarcity and ameliorated the hardship occasioned by the ban. It is also on record that Speaker Danladi galvanised political leaders from Baruten to water the burning leadership crisis of the Independent Petroleum Marketers (IPMAN) which also aggravated the artificial fuel scarcity.
Concerned about the security of lives and properties, the Hon. Speaker also fraternised with, and sought collaboration of all security chiefs in the State, reassuring and offering legislative support on security matters. His commitment to security course has fetched Ilesha community a police post under Governor Abdulrahman Abdulrazaq's administration.
In his first three months in office, Danladi-led Kwara Assembly has made significant interventions that changed lives and raised hopes of Kwara people who were hitherto rendered hopeless by public systemic error. Worthy of mention in this regard is the wading into the matter of illegal sack of four staff of the Kwara State Internal Revenue Service over two years ago. To the glory of God and efforts of man, their petitions were heard by the 9th Assembly with relevant stakeholders, including Chairman of the Service called to make submissions. The four staff were vindicated and returned to their various grade levels.
Danladi equally played significant role in the recruitment of Baruten indigenes into the Nigeria Police Force and State Security Services by providing financial support to all shortlisted candidates and funding their trips for medicals and trainings. He does not also hesitate to avail indigent candidates' formal recommendations where necessary and those efforts earned Baruten Local Government no fewer than 12 police constables during the October 2019 intake, among others.
Danladi's compassion was evident in his charitable activities to the good people of Boriya in Okuta/Yashikira Constituency, where over 100 houses were ravaged by windstorm. Despite been aware informally, Danladi rallied support to offer succour to the affected homes.
Same charitable gesture was extended to his constituents during the COVID-19 pandemic and the consequent lockdown regulation. He did not only roll out cash offerings, hand sanitisers and palliatives to his constituents to cushion the effect of the pandemic, but also enjoined his colleagues to reach out to their constituents.
So far, Kwara people have been confronted with the reality that it requires will power and unwavering commitment to service of the people to offer quality representation that addresses issues affecting the common man on the street. Danladi has continued to nullify the exclusive potency of "experience myth".
––Ibrahim is Special Adviser on Media to the Speaker, Kwara State House of Assembly, Ilorin