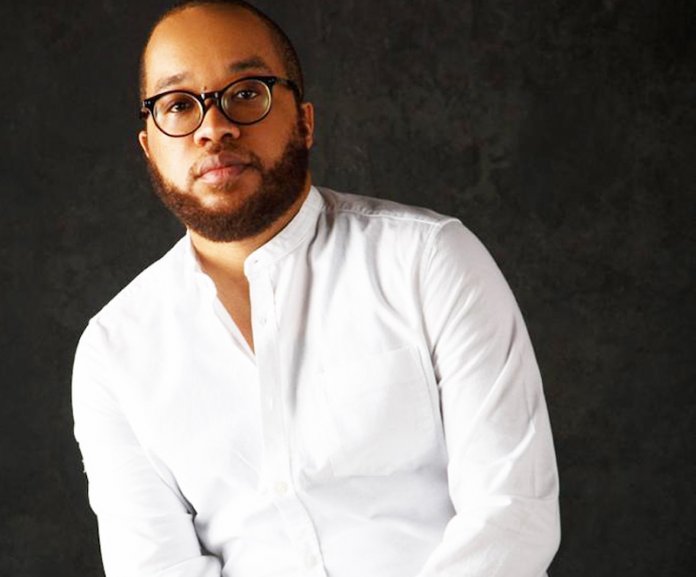 Founder and Chief Executive Officer of The Aristokrat Group, Piriye Isokrari is one of the key players in the entertainment business in Africa. Isokrari's deep understanding of the industry, especially the business of music marketing in general is easily discernible listening to him talk. In a chat with select journalists in Lagos, Isokrari talks about the joint venture deal recently signed by his company and Universal Music Group, the economic impact of the deal, relationship between artistes and management, and the fate of record companies and artistes in the face of COVID-19 pandemic. Ferdinand Ekechukwu presents the excerpts
Your label is best known for discovering and developing one of the biggest acts in African music today, Burna Boy. Can you tell us more about The Aristokrat Group?
The Aristokrat Group is an African Media and Entertainment Company headquartered in Lagos. Founded in 2009, The Aristokrat Group has expanded at a steady rate and is now present throughout the entire media and entertainment value chain. We currently house a record label, touring and event production company, film and television production company, music publishing company, and digital media company. The Aristokrat Group also offers a wide range of multimedia and entertainment services to artistes, labels and corporate brands.
Your company and Universal Music Group recently signed a joint venture deal. Can you shed more light on this?
This strategic partnership consists of both a label deal, as well as a publishing deal through Universal Music Publishing Group (UMPG). The Aristokrat Group and Universal Music Group will work closely together to discover and develop exciting new African talent, giving artistes and songwriters the opportunity to reach global audiences with support from Universal Music Group companies around the world.
What is the economic impact of this joint venture to the music industry and the Nigerian economy as a whole?
This joint venture will give opportunities not only to new artistes we intend to sign to the label, but also provide more job opportunities in the country through foreign direct investments through the projects we'll be working on. We intend on having more community outreach and giving jobs to local artisans to create merchandise and much more.
It is the understanding that many Nigerian artistes prioritize reach/popularity over revenue which is why they are always on the lookout for international distribution companies like Universal. Is this deal supposed to guarantee their popularity/reach over their revenue?
With this deal with Universal, our artistes will be able to achieve both. This deal will ensure a reach and popularity to international marketing, which in turn will follow with revenue not only from these international markets, but also increase popularity and revenue in our local markets.
The relationship between record labels and artistes is pretty broken. What is your take on this?
I wouldn't say it's broken. That a very general term. There are so many artistes that thrive under record labels and there are artistes who don't. The Nigerian industry is a very young industry that's growing rapidly, so there are bound to be mistakes. The good thing about these errors is that we can all learn from them.
Music has put Nigeria on the world map. The world can no longer deny that Nigeria is a place of talented artistes and quality music. How can the industry leverage this and what do you think the government can do to help?
So far, the Nigerian music industry has been doing a great job in leveraging artistes and talent, but a way we can further put our music to the world is continuing to collaborate with artistes from different parts of the world, even in lesser known artistes in smaller genres. This way, we can show the versatility of Nigerian artistes and make our presence even more widespread. As for what the government can do to help, there is no denying our music is one of Nigerian biggest exports.
The government can aid in our success by establishing piracy laws for the music industry to ensure that the music industry can become an economic success that will benefit the entire country.
Covid-19 has taken the world by surprise and one of the most affected sectors is the entertainment industry, which has witnessed massive cancellation of shows worldwide. How is the record company coping with the no tour, no concert situation?
It's important to remain innovative, especially during this time. While touring and live shows have been canceled, we have the beauty of the internet to keep us connected. Our artistes have done Instagram Live concerts and music battles for their fans to help get the spirits alive during this time. We personally just want the fans of our artistes to know how dedicated the artistes are to interact with them during this time.
It appears you have more female artistes than male artistes. Can you give us an overview on the gender distribution of artistes on your labels?
At Aristokrat Records, we currently have T'neeya signed as a recording artiste, Saszy signed as a producer and Seyi Shay under our management at Aristokrat 360. We our staff is also made up of 70% women, including our executives that consist of 50% women. In short, we understand that essential creativity and power women bring to any business. With this new deal, we are looking to signing more talented women to the label and continue to be a champion for women in the music industry.