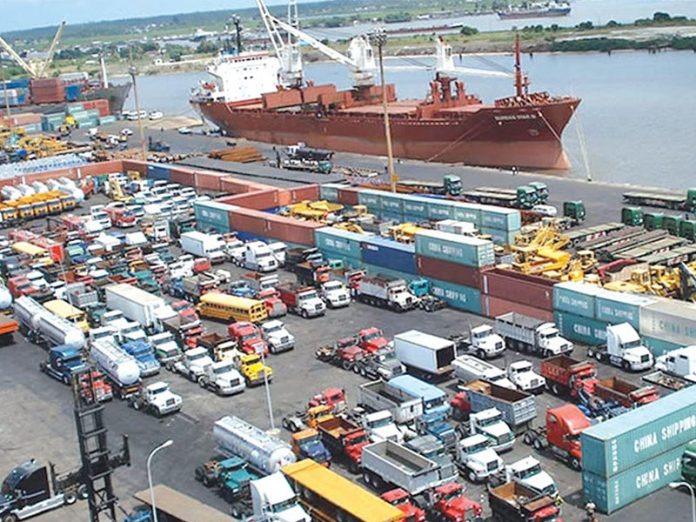 Eromosele Abiodun
Terminal operators at the seaports have expressed willingness to provide functional scanners for seamless cargo examination at the ports.
The spokesman of Seaport Terminal Operators Association of Nigeria (STOAN), Mr. Bolaji Akinola, gave this indication while speaking as a guest on a TV programme.
Although the provision and management of scanners fall under the purview of Nigerian Customs Service (NCS), Akinola stressed that terminal operators have the capacity to provide scanners if engaged for such services by the government.
"It is unfortunate that the scanners brought in by the initial destination inspectors have all packed up. However, it falls under Customs' purview and they seem happy with the 100 percent physical examination.
"It is important to note that this physical inspection is against the ease of doing business agenda the government is promoting.
"If the government wants terminal operators to provide scanners, the operators can provide quality scanners but that would be a different arrangement entirely. Terminal operators can provide and manage functional scanners for the nation but that isn't currently the responsibility of the terminals," he said.
Akinola, who was speaking on, "Port Economics: Are Nigerian ports expensive?", stated that Customs charges account for 70 per cent of the total Nigerian port charges in cargo evacuation, even as he decried the numerous interception cargoes already examined physically by Customs.
According to him, there are three major issues leading to high cost of Nigerian ports.
"They are the cost of shipment or freight cost, trucking cost and Customs duties. The freight cost to Nigeria is one of the highest in the region from Europe or China.
"It is cheaper to get a consignment from China to Ghana, then China to Nigeria. When you drill further, you would find the issues responsible for this high cost.
"Unfortunately, most people have refused to take cognizance of the issues which were also highlighted by a recent study conducted by Lloyds," he said.
He added: "Another issue is the cost of Nigerian customs duties. 70 percent of the entire cost at Nigerian ports is charged by Customs. If you move one container from China to your warehouse in Nigeria and the entire port cost is N1million, N700,000 would have gone to Customs. The cost is trucking is also too expensive.
"It has become more alarming in recent times, especially in the last two years. It is cheaper to move a container from China to Nigeria than to move that container from the ports to somewhere else in Lagos.
"The cost of trucking has gone up about five times within the last two years by over 500 percent. This high cost of trucking is a function of the dilapidated port access roads."