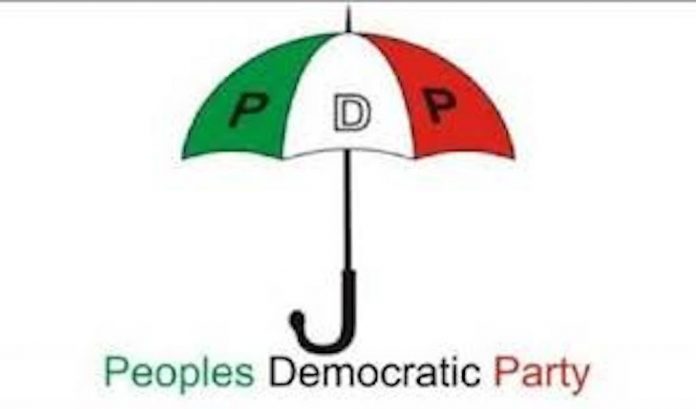 By Onuminya Innocent
The Peoples Democratic Party (PDP) in Sokoto State has scored Governor Aminu Waziri Tambuwal high in his five years reign in the state.
The Chairman of the party in the state, Alhaji Ibrahim Milgoma, in a statement Wednesday, said: "Despite scarce resources, the administration has built many schools, roads, healthcare facilities across the state," adding that the governor's achievements in the area of education were so impressive that he won many accolades within the media firmament of the country.
Milgoma said the criticism by the All Progressives Congress (APC), which described Tambuwal's five years as governor as disappointing and a waste is an attempt to mislead the people of the state.
APC, had in a statement on Tuesday by its state Chairman, Alhaji Isa Sadiq Accida, said that the ecstasy that greeted the present administration has waned significantly.
Milgoma said the main opposition party in the state was blind to the infrastructural development in the state made possible by Governor Tambuwal.
"Ordinarily, at this period of mourning as a result of bandits' attack on our brothers and sisters in Sabon Birni, we would have ignored this as one of their hopeless and helpless grief for power which they have lost," he said.
According to Milgoma, "This year alone, no fewer than five rerun and bye elections were held in the state even at where APC considered as their strongholds but PDP won all because of pragmatic leadership of the governor."
He said Accida is provoking the people of the state by dancing on the graves of those who were killed at the eastern part of the state.
"You know the Chairman, Senate Committee on Defence Aliyu Wamakko is from this state. His counterpart on Security and Intelligence, Senator Ibrahim Gobir, and the Minister of Police Affair Dyingadi Maigari are all from APC but because of politics of bitterness none has come out to condemn the drastic act," he said.
The PDP chairman said despite copious distractions orchestrated and still being peddled by the APC in Sokoto State, Governor Tambuwal has been steadfast in his obligations and responsibilities of governance.
"If we take the first four years of governance in the state, it was practically a government of APC and all the bigwigs of that party partook in whatever was done right or wrong back then, when it suited them they conveniently chose to keep mum," he said.
He said further that Tambuwal has fulfilled his promises to the good people of the state by sanitizing the chaotic and wicked pilfering that had characterized the state finance sector where many ghost workers were uncovered saving the state billions of naira.
He stated that in the area of security, the governor is working tirelessly in collaboration with the federal government and security agencies to eradicate all forms of insecurity in the state.