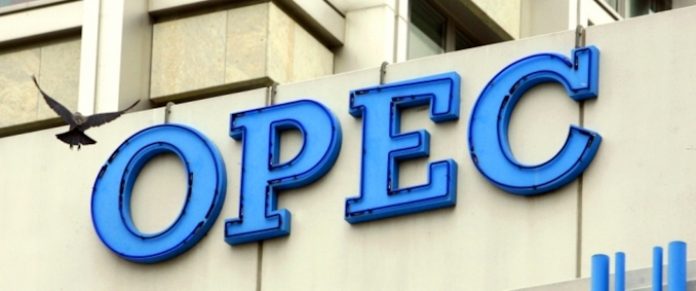 By Emmanuel Addeh in Abuja with agency report
Brent Crude spiked over $40 a barrel Wednesday, surpassing the threshold for the first time since March 6, but slipped later following reports that non-compliant Organisation of Petroleum Exporting Countries (OPEC) members could threaten the group's meeting this month.
OPEC+ was said to be considering holding an earlier-than-planned meeting on June 4, instead of on June 9 and 10, but a meeting on Thursday may not take place unless laggards in compliance promise to stick fully to their quotas, sources familiar with the talks told Bloomberg.
However, prices retreated and Brent Crude was down 0.88 per cent at $39.22, while WTI Crude was down 0.22 per cent on the day to $36.73, but Nigeria's Brass River and Qua Iboe sold briefly for $40.18 on Wednesday.
The leaders of the OPEC+ pact, Saudi Arabia and Russia, have agreed in principle to roll over the current level of the cuts of 9.7 million bpd for another month after June.
There were also discussions that going forward, some countries that haven't fully complied so far, must compensate for flouting their quotas.
Saudi Arabia and non-OPEC Russia have also agreed a preliminary deal to extend existing record oil output cuts by one month while raising pressure on countries with poor compliance to deepen their cuts, OPEC+, sources told Reuters.
The report named countries which have not fully complied with the OPEC deal as Iraq and Nigeria, as well as non-OPEC's Kazakhstan, although the Minister of State, Petroleum, Mr Timipre Sylva, has vowed total compliance with about 52 per cent adherence to the pact currently.
Russia, which has far-from-perfect track record in compliance with previous cuts, seems to be highly motivated to comply this time, with its May crude oil production at 8.59-8.69 million bpd, very close to its 8.5-million bpd production cap under the deal, sources with knowledge of the data told Reuters earlier this week.
The price fell after touching its highest since March at more than $40 a barrel on, pressured by doubts that an early meeting of OPEC and its allies to extend existing output cuts will take place.
Brent crude futures for August LCOc1 were down 73 cents, or 1.8 per cent, at $38.84 by 1150 GMT, having earlier touched their highest since March 6 at $40.53. West Texas Intermediate (WTI) crude for July CLc1 fell 79 cents, or 2.2 per cent, to $36.02.
Both benchmarks have surged in recent weeks, with Brent more than doubling after hitting a 21-year low below $16 in April, when U.S. crude turned negative.
The OPEC+ group is cutting output by 9.7 million barrels per day (bpd) — about 10 per cent of global output before the coronavirus crisis — in May and June to support prices.
Encouraged by signs of recovery in the market, OPEC+ is considering extending the current level of cut beyond June.
"When you have Brent approaching $40, it is a good sign. We are on the right track," Reuters quoted one OPEC delegate as saying.
Pointing to demand recovery, the services sector in China, the world's second-biggest oil consumer, returned to growth last month, a survey showed.
The June 4 meeting is also conditional on compliance and that the discussions now are about implementing the criteria for those countries who have not fully complied with the oil cuts and how they can compensate for their overproduction in the coming months.