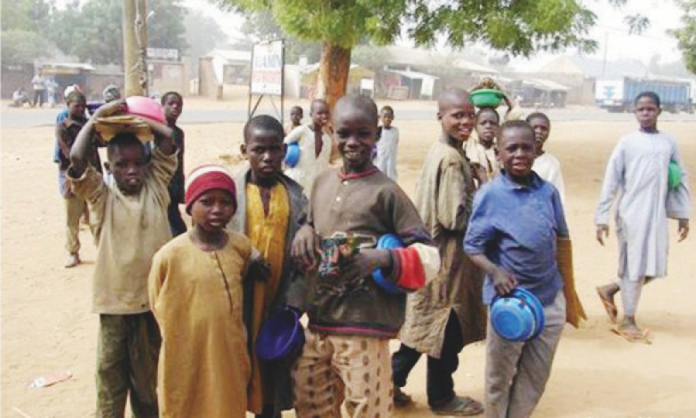 By Laleye Dipo
President, Centre for Quranic Recitation in Nigeria, Sheikh Hassan Musa, yesterday revealed that it was the vote of the Almajiris in the 19 Northern states of the country that returned President Muhammadu Buhari to office for a second term in 2019.
Hassan Musa said in Minna, the Niger State capital that the 16 million strong Almajiris in the Northern part of country were mobilised to cast their ballots for the then All Progressives Congress (APC) candidate to pay back for the alleged derogatory remarks made about the region by former First Lady Dame Patience Jonathan.
Speaking at the flag-off of the isolation of some Almajiris by the Niger State Government, Musa said the North did not take the alleged derogatory remarks well though Dame Patience Jonathan did not know the import of her remarks because "she spoke in Hausa".
"We agreed that Jonathan will not return, we asked all the Almajiris to vote for Buhari that is how he won the election."
Musa warned the political class against toying with the issue of Almajiris the way they were doing now saying that "we will wait for them again in 2023".
He said they (clerics) had agreed to allow the Almajiris to be isolated and tested for the Coronavirus disease but said "we are releasing these children to you on trust if you fail us, we will get back to you."
The Centre for Quranic Recitation President said part of the agreement was to "put the Almajiris in conventional schools, clothe and feed them and they should not allow these people to suffer.
"We are all over the 19 Northern states, so I plead with the governments to keep to their part of the bargain if not they will regret in the future."
The Secretary to the Niger State Government, Alhaji Ahmed Ibrahim Matane who inaugurated the scheme at the hajj camp in Minna, said the children would be isolated for 14 days after which they would be tested for the disease and if found clean, would be reunited with their parents across the country.
During the isolation the Almajiris would be engaged in western and Islamic education tutorials in addition to the government footing their feeding and medical bills.
Exchanging views with newsmen later, Matane said the members of the National Assembly did not know the "embarrassment the issue of Almajiri is causing state governments which is why they asked that they should not be repatriated to their states of origin."
The government scribe insisted on the implementation of the decision of the Northern States Governors' Forum that the Almajiris should return to their states of origin.
"In Niger State we are adopting an entirely different approach which is why we are isolating them before sending them to their states of origin," Matane declared.
Thirty-one Almajiris from Chanchaga Local Government Area of the state were the first batch to be isolated.