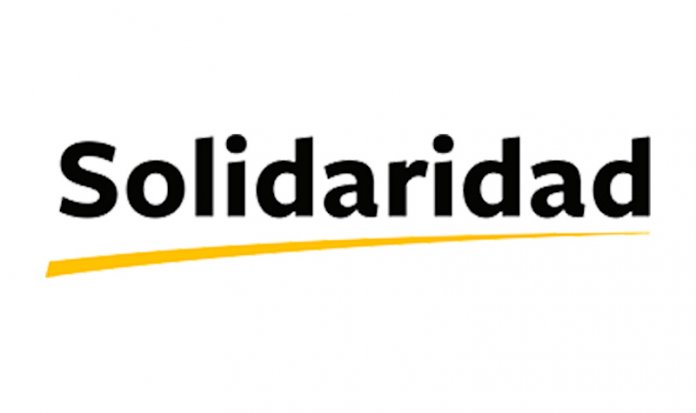 Solidaridad West Africa has adopted the use of Interactive Voice Response (IVR) to reach palm oil farmers in rural communities of Nigeria to overcome the gap created by measures taken to contain the spread of COVID-19, which include social distancing.
Solidaridad said the use of IVR platform has increased its access to render agronomic and other production support information to farmers and communities that produce oil palm and other food staples.
The platform is compatible with basic features of android phones to enable the target audience to receive pre-recorded messages in real time as an important part of a remote support approach that helps Solidaridad to quickly assess ground situations to generate response plans and interventions.
Solidaridad, an international civil society organisation that is empowering 18,500 smallholder oil palm farmers and millers in Akwa Ibom, Cross River, Enugu and Kogi states, said the restrictions on movement and limited social interactions would strain livelihoods and agricultural supply chain, since access to inputs and extension support services available to farmers have been interrupted.
The Regional Director for Solidaridad in West Africa, Mr. Isaac Gyamfi, said: "At this pandemic time when physical interactions are less desired, the IVR platform helps us to reach out to a large number of our programme beneficiaries quickly to share important information on COVID-19 protection protocols and to deliver other technical crop production content that aligns with the farming season and the cropping calendar."
Gyamfi said the IVR platform and other digital tools were not new to Solidaridad, and have been applied in Ghana, Côte d'Ivoire, Liberia, Nigeria and Sierra Leone, and other countries where Solidaridad is promoting sustainable practices across the cocoa, gold and oil palm supply chains.
According to the Head of Digital Solutions at Solidaridad West Africa, Mr. Ahmed Abdul Basit, "The IVR platform provides Solidaridad and partners real-time feedback on farmers' experiences, learning and practices for additional intervention where necessary. With over 60,000 cocoa farmers already subscribing to the voice application platform, Solidaridad will continue to maintain contact with project beneficiaries during the pandemic. A total of 39,000 farmers are using the platform."
Basit said the organisation would continue to innovate in the use of digital classroom and other virtual tools to train small and medium enterprises and other community facilitators who are engaged in data collection.
He called for partnership with development investors and foundations, as well as government ministries, departments and agencies to scale the use of digital innovations in support of vulnerable producers and enterprises to grow as the world adapts to the new reality of physical distancing.