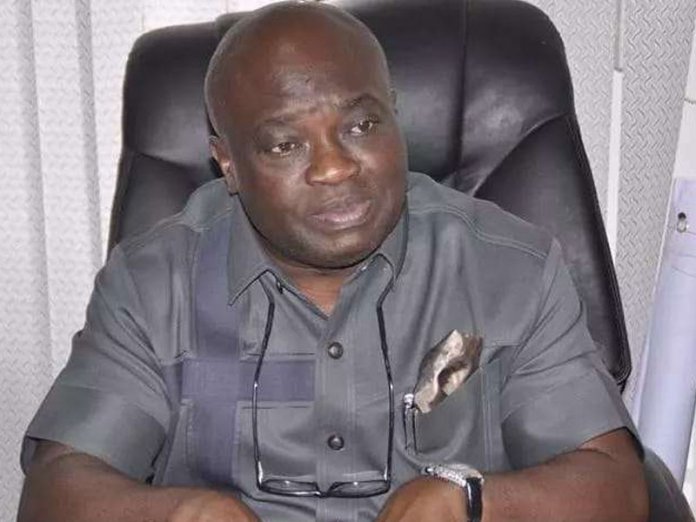 By Emmanuel Ugwu
With the uncertainty surrounding oil revenue following the devastating effect of Covid-19 pandemic on the global economy, the Abia State Governor, Dr Okezie Ikpeazu, has set up a think tank known as Abia Post Covid-19 Economic Advisory Council.
The body is headed by the former Chief Executive Officer of the Nigeria Economic Summit Group (NESG), Prof. Anya O. Anya.
Ikpeazu, who inaugurated the advisory council at the weekend during an online meeting, charged the body to develop a blueprint for the government to manage the economy of the state beyond the Covid-19 pandemic.
He said that the economic advisory council should take into consideration the shocks generated by the pandemic and its attendant negative effects on the global economy and the impact on Abia's local economy.
The governor noted that the state is endowed with abundant human and natural resources which it could leverage on and build a strong sustainable economy.
"With the uncertain prospect of the crude oil based Nigerian economy and its direct consequence on the economy of states, every state must look inwards and find sustainable means of survival.
"The immediate challenge of this Council is to assist our administration fashion out means of managing our economy post Covid-19," he said.
Ikpeazu stated that the Council members were carefully selected on the basis of their "solid personal records" and assured the people that their recommendations will be fully implemented by government.
He assured the Council that all organs of government would be at their disposal in the course of their assignment.
In his response, Prof. Anya lauded the governor for his proactive step to reposition Abia economy beyond the Covid-19 pandemic and for assembling a group of experienced and patriotic economic experts from the state for the assignment.
The renowned professor of zoology and a strong voice on development assured the governor that the advisory council would undertake its assignment with the highest level of patriotism and a deep sense of urgency.
Other members of the Council, who took part in the meeting included a former Chief Executive of the defunct Diamond Bank Plc, Dr. Emeka Onwuka, business man and Chairman of Mainland Oil and Gas, Dr. Chris Odinaka Igwe.
Also among the group is a traditional ruler and Professor of Finance at the University of Lagos, S. I. Owuala; economic management consultant, Sam Onukwue; and Executive Secretary of the Abia State Planning Commission, Dr Nnenna Chikezie.
Anya assured the governor that other members of the Council will join them in their subsequent meetings.