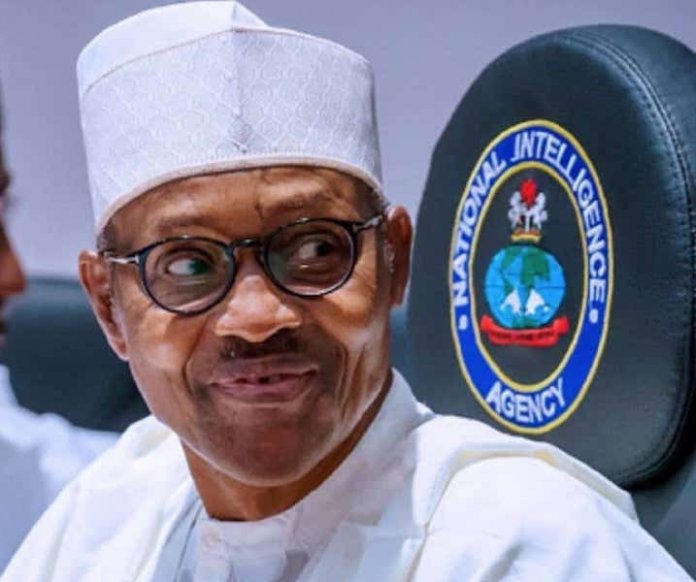 By Chuks Okocha
A Public Interest Group, Vanguard for the Independence of the Judiciary (VIJ), on Sunday Iauded President Muhammadu Buhari for effecting the Financial Independence of the Judiciary, and State Houses of Assembly in the new executive order signed into law.
It described the order as one which cannot be forgotten in a hurry, adding that posterity will remember this administration for this landmark development.
President Buhari, on Friday, May 22, signed into law, an Executive Order to grant financial autonomy to the legislature and the judiciary at the state level.
In a statement made available to THISDAY signed by convener of VJI, Mr Douglas Ogbamkwa, the group thanked the executive for such feat, adding that such convictions will be remembered by posterity.
"The Vanguard for Judicial independence greatly commend His Excellency, the President of the Federal Republic of Nigeria, President Mohammedu Buhari, for the courage in giving effect to Section 121 (3) of the Constitution of the Federal Republic of Nigeria ,1999 (As Amended),thereby granting Financial Autonomy to the Judiciary in Nigeria.
"Posterity will remember Your Excellency for this epoch making decision in signing Executive Order No. 10, which now directs the Accountant General of the Federation to.pay any monies standing to the Credit of the Judiciary, directly to the Heads of Court .
"This decision is a watershed in the Administration of Justice in Nigeria and it will change the dynamics and dialectic of Justice Administration in Nigeria," he said
He urged the executive not to relent in taking the nation to greater heights.
"The next phase of the trajectory to ensure the total Independence of the Judiciary in Nigeria, is to amend the Constitution to provide for the Outgoing Chief Judge to swear in the incoming Chief Judge of a State and to make it automatic for the next most senior Judge irrespective of any other considerations to be Sworn as the Chief Judge of a State," he said