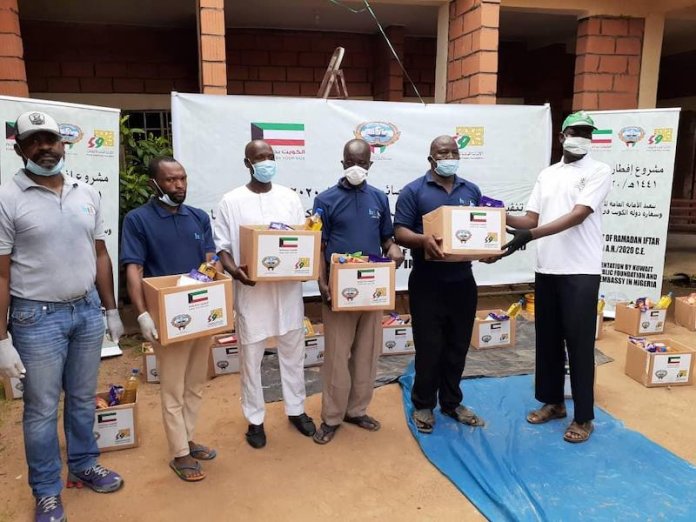 By Adedayo Akinwale
The Embassy of the State of Kuwait has distributed foodstuffs to 1,249 in five states to alleviate the sufferings of the poor and the needy in the month of Ramadan.
In a statement issued on Thursday, Kuwait Ambassador to Nigeria, Abdulaziz Albisher, said that the distribution of the food items was done in collaboration with Nurul Yaqeen Islamic Foundation.
The chairman of the foundation, Mr. Sufyan Abdullah, said that the foodstuffs' distribution took place in Abuja, Kano, Kaduna, Katsina and Niger States.
According to him, "A total of 1,249 families benefited from the distribution of foodstuffs carried out during this year 2020/1441 Iftaru's Sa'im project."
Abdullah noted that among the categories of the beneficiaries are elderly people, orphans, widows, poor families and refugee camps.