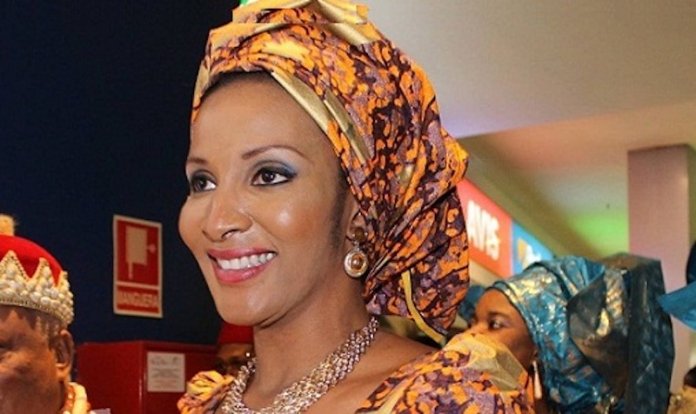 When beautiful Bianca Ojukwu was appointed as ambassador to Spain by former President Goodluck Jonathan, it was greeted with mixed feelings. While many described the appointment as a compensation of sorts for the Chief Emeka Odumegwu Ojukwu clan, some concluded that it was an opportunity for the beautiful lady to serve her fatherland.
On assumption of office in Spain, she displayed her brilliance and intelligence, as she carried out her assignments, which many had thought would be too overwhelming for her, with uncommon ease.
This, it was gathered, endeared her to a lot of people and in no time, she received awards for her worthy deeds.
However, after she was removed by the President Muhammadu Buhari administration, she has struggled to remain relevant. Upon leaving the office, she ventured into politics. She contested a seat in the Senate but lost.
When the former ambassador indicated an interest in the senatorial seat, many were of the opinion that she would easily win the ticket, considering the fact that her late husband and the former Biafra warlord, Chukwuemeka Odumegwu Ojukwu, was the leader of APGA until his death.
Since the death of her husband, Bianca has associated with APGA and participated in all its activities.
During the 2019 general election, there was hardly any major political rally she did not attend and she always made powerful speeches.
In fact, many political analysts were of the view that it was the influence of Ojukwu that made it possible for APGA to have the stronghold on Anambra State politics and they believe that one way to appreciate the late Ikemba's contributions for the consistent, excellent performance of APGA in the state, would be to allow his widow to take Ojukwu's name to the senate.
Some even argued that if it were in other climes, Ojukwu's wife would have been given an automatic ticket for any political position she was interested in. That was why there was excitement in some quarters when she showed interest in the Senate for Anambra South.
But it was not as easy as she had thought.
Instead, she was rewarded with a betrayal while her enemies tried as much as possible to push her to the background and dumped her in the political wilderness. But the more they try to literally bury her politically, the more she sprouts like a seed in a well fertile land.
We gathered that she has reportedly been moving around seeking the elders' blessings for her next political move in Anambra.