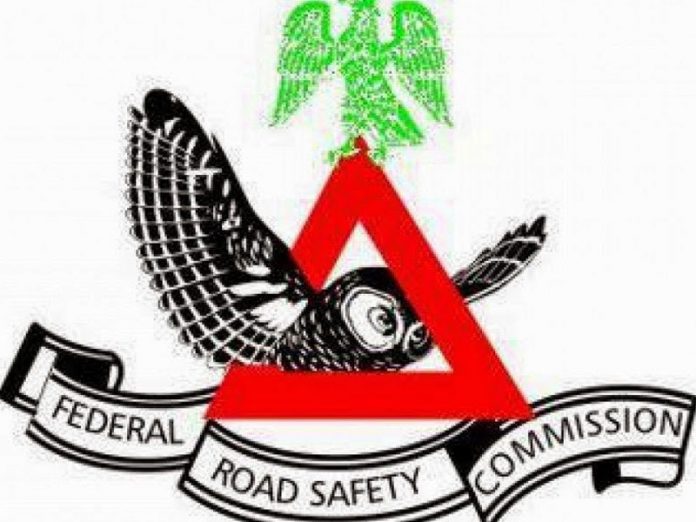 At about 4.32pm on Saturday, May, 2,2020, I spotted a woman driving on Abakaliki lane, in GRA Enugu with her baby on her laps breastfeeding. The direction of her car showed she was coming from the ever busy Abakaliki road, probably from Shoprite or any of the shopping complexes in Enugu. It was also probable that she was coming from a farther direction on the lame excuse that traffic will be lighter in the face of the current lockdown in Enugu due to COVID-19 which currently stands at about nine cases with no casualties reported yet. I could not decipher the make of the car because of the shock of what I saw which was not strange but I know it was a blue accent colored sports car.
I told you that what I saw was strange but not new. This is because I have seen women drive and make up even on very busy traffic and during rush hours in cities like Lagos with its noted madness among some drivers including women drivers who are supposed to be decent and responsible. I have also seen similar scenes in Abuja in the Federal Capital Territory and in Port Harcourt, the Rivers State capital. In some cases, they are not only seen breastfeeding and doing their makeup, they eat and drink on the wheels. I know that there are some men who like the woman I saw in Enugu, turn their tender babies to air bags. Most of these women and men will claim they love their babies. There are cases when mothers on the wheels strap their baby with the same seat belt while driving. This mad driving habits know no sex.
As parents or guardians, we should reflect on how we transport our children while those who indulge in seeking the assistance of friends, family members or neighbors to transport their children to and fro school should take time to ascertain that such a neighbor or uncle is a responsible and competent driver.
It is imperative as parents to remember that the safest way to carry a child and to protect that child is to use a child seat that is suitable for the weight and size of that child. Do you know that even at a minor crash; an unrestrained child would be thrown about inside the vehicle, injuring themselves and others? They could also be thrown from the car through one of the windows. Do you also know that in a crash at just30km/h, an unrestrained child would be thrown forward with a force, 30 to 60 times their body weight? They would be thrown about inside the vehicle, injuring them and quite seriously injuring or even killing other people inside the vehicle. Do you know that it is not safe to hold a child on your laps? In a crash, the child could be crushed.
between our body and part of the car's interior? That even if you were using a seat belt, the child would be torn from your arms and you would not be able to hold onto to them, no matter how hard you try. Do you also know that it is also dangerous to put a seat belt around yourself and a child or around two children; or to carry that child or children in the front passengers' seat or on your tummy? As they procreate, remember that the safest way to travel with that child no matter the distance is a child seat or restraints.
I am raising this alarm because recent developments indicate that the number of children involved in road traffic crashes is increasing. The same is the case with the number of children dying through road traffic crashes in the country. I know that the World Health Organization (WHO) paints a scary global picture of deaths and injuries involving children but I am no longer dealing here with the reality of the World Health Organization (WHO) global picture but the reality of the Nigeria scenario which calls for immediate and drastic action. I am happy that the helmsman at the Federal Road Safety Corps,Dr Boboye Oyeyemi is already tinkering with the most appropriate novel strategy to deal with this emerging trend .I only hope and pray that Nigerians up the game by buying into this strategy, having already stepped up with our seat belt compliance although I feel there is something still fundamentally wrong with the level of compliance. I marvel at how a parent would buckle up but yet allow his three years old child or less to be lapped while driving. I equally marvel at how a parent who can afford a car whose cost is estimated at over three million naira, would fail to procure a car restraint that has the potential of saving that child in the event of a road traffic crash? These parents should note the trend shows that more children are getting involved in road crashes while some have lost their lives. This is why I believe strongly that the time to rejig child safety campaigns and enforcement on the use of child restraints is now.
I am not a mother and so I cannot in any guise tell you the pains of motherhood, unlike those privileged to have the heavens smile on them immediately after marriage with cries of babies. One such case is my extremely humble neighbor who daily battles with caring for his triplets; a boy and two girls. I also cannot tell you the daily anguish of those daily praying, fasting and involved in all sorts of spiritual exercises just to hear the cry of a baby. One of such is the story I heard Pastor Matthew Ashimolowo share during one of his daily teachings on Channels Television of his aunt who trusted God for the cry of a baby even if the baby didn't live but died without having her dreams realized.
When I wrote on the poor road attitude at roundabouts in Enugu a couple of weeks ago, I did promise focusing on the use of car seat or child restraint in Enugu. The lockdown I must confess has not been friendly at all as it has confined most mothers including single mothers and single fathers at home for their safety. The closure of schools has equally taken the school run pressure off the road, in addition to making lighter the usual gridlock in Enugu after school and work hours when bad driving behaviors heighten. Notwithstanding these impact, what I saw before the COVID-19 lockdown and what I have seen since the lockdown especially at high profile shopping complexes and along heavy and busy traffic paints a picture of poor usage of car seats for babies. My neighbor who is a lecturer in the State and his lovely wife are the few exceptions that I have seen as they adore their triplets and will never transport their triplets to anywhere without strapping them in the appropriate car seats. This I believe should be the hallmark of any parent in Enugu irrespective of status or sex.
One of the most effective means of reducing
deaths and injury for vehicle occupants is the use of
seat-belt by all occupants in the front and rear seats as
contained in section 58(3) and (4)of the National Road
Traffic Regulations,2004. Seat belt use saves. They don't
prevent crashes but play a crucial role in reducing the
severity of injury to vehicle occupants. Vehicle safety features
are distinguished by ".primary safety and secondary
safety". Primary safety features aim to prevent an accident
taking place, e.g. good brakes and tyres. Secondary safety
features on the other hand aim to prevent or minimize injury to a vehicle occupant once the accident has occurred. Seat belts are a secondary safety device with a number of objectives which includes; preventing ejection from the vehicle in an impact,
reducing the risk of contact with the interior of the vehicle
or reducing the speed of such impacts, providing a
distributed force to the wearer to give the
necessary support in an accident and restraining the
vehicle occupant before guiding them back into their
seats.
So what really are car seats or child restraints for those who may claim ignorance of this as provided by the National Road Traffic Regulations traffic regulations which assigns 2penalty point as well as cost of 5,000 Naira as fines while also providing a fine of 5,000 Naira for child safety violation and 3penalty points.