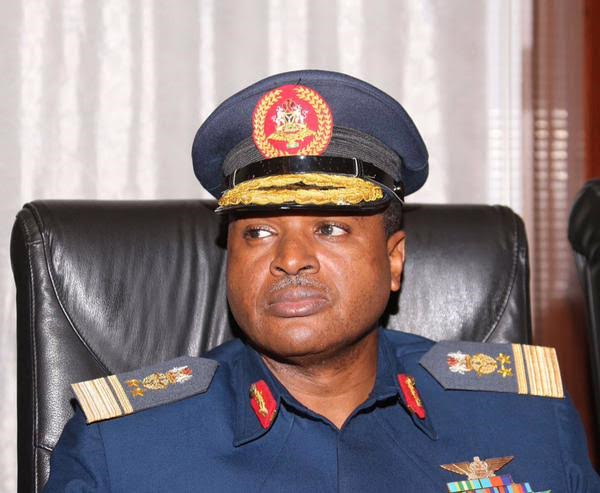 By Segun Awofadeji
The Chief of Air Staff, Nigerian Air Force, Air Marshal Sadique Abubakar, has inaugurated a 20-bed isolation ward and an ultramodern Olympic size swimming pool at the Nigerian Air Force Base, Bauchi.
Speaking at the inauguration, yesterday, Abubakar said that the Force was embarking on the mass production of Personal Protective Equipment (PPE) for its hospitals.
According to him, "We are here to commission a 20-bed isolation ward and an ultra-modern world class Olympic standard swimming pool. These projects are geared towards further enhancing the competence of our personnel to enable them carry on assigned tasks especially bordering on national security in defence of our great nation.
"Let me remind you that the task of nation building is a collective responsibility especially with the dynamics of the current security challenges facing our country. It is therefore our duty to continue to generate excellent combat elements that can appropriately protect lives and properties of our citizens.
"The Nigerian Air Force in the recent past has contributed and will continue to contribute its own quota to the fight against COVID-19 by providing airlift in support of the Nigeria Centre for Disease Control as well as embarking on the mass production of Personal Protective Equipment (PPE) for its Hospitals."
He said that it was in the light of this, that the need for continuous training and pro-activeness can only be guaranteed with a healthy workforce.
"Consequently, the Olympic standard pool that will be commissioned today is designed to ensure that trainee Special Forces personnel receive robust well rounded training to include watermanship skills to enable them operate effectively in marine and riverine terrains. "
Abubakar said that the Nigerian Air Force had also provided Medical grade oxygen for Government Hospitals from the 103 STG LOX plant in Yola and recently enrolled the Nigerian C-130 as an air ambulance that can medically evacuate 98 patients safely to locations with capable hospitals.
According to him, the construction and inauguration of the 20 bed Isolation Ward is also a proof of the NAF's resolve to ensure that Hospitals are properly equipped to face the contemporary challenges of medical practice in today's world especially in response to emerging infectious disease threats globally.
The Air Officer Commanding, Special Operations Command, Bauchi, Air Vice Marshal Charles Owho in a speech, said that the Isolation Ward, would no doubt enhance safer medical practice by checking the spread of infectious diseases and enhancing infection prevention and control, especially now, in view of rising COVID-19 cases across the country.
"On the other hand, it is worthy to note that the Olympic size swimming pool was built to enhance the swimming capabilities of the NAF Special Operations Force who are sometimes deployed in marine or riverine areas," he said.