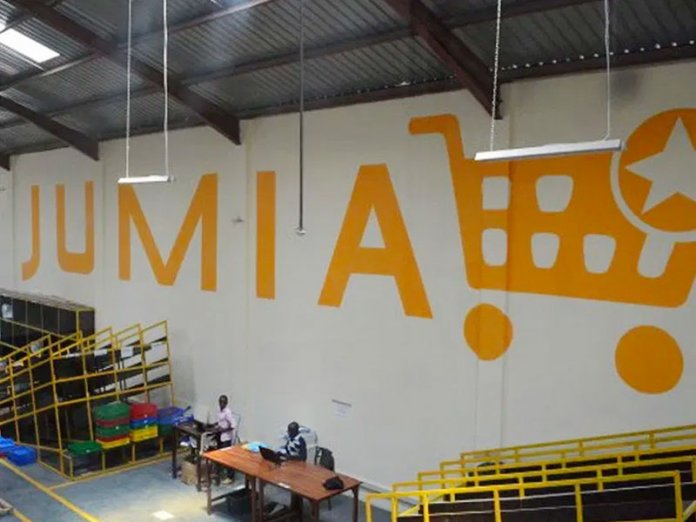 It was Peter Drucker, who popularized the phrase "innovate or die," using the coinage to call on businesses and their owners or managers to be alive to their immediate environment to be able to adjust or respond appropriately to the vagaries of change in order to survive. This phrase simply admonishes entrepreneurs to stay ahead of the pace of change or be toast. While this eternal business truth has been playing out since the advent of business, no other period has seen it really more than the year 2020.
It started as an epidemic in a remote district of Wuhan in China when a multitude of people was infected by the novel coronavirus (COVID-19) and before anyone knew what was happening, it spread throughout the world and was declared by the World Health Organisation (WHO) as the coronavirus disease (COVID-19) pandemic. The widespread contagion and its attendant high mortality rate demanded that governments, the world over, took similar measures to contain the pandemic – massive testing, isolation and treatment of infected people, as well as massive lockdown of residents etc.
With the lockdown came, most businesses went out of business, at least temporarily. Even those in essential services sectors like hospitals and its allied subs, food production, processing and distribution companies etc. that were mostly exempted from the lockdown, experienced massive blows from the lockdown. With the increased easing of the lockdown regulation, what is regular in the news today are the tales of gloom by companies – a record of losses, diminished sales, inability to keep up with loan obligations etc. These and other issues are forcing many businesses to lay off staff, close branches, cut salaries etc. in their bids to survive the effects of the lockdown.
It is in the light of the above that we can appreciate Jumia's innovativeness that made it not only come through the lockdown but also thrive in it. Going by the Quarter 1 2020 report, recently released by the company, Jumia could be said to have made a kill during the period of the lockdown in its various markets in Africa.
In the report of its financial results for the quarter ended March 31, 2020, Jumia recorded huge improvements in all measuring indices over the same period last year, signalling that the e-commerce company thrived in the period of the COVID-19 lockdown when most other companies staggered or fell.
Let us look at the figures in the financial results. During the period under review, Jumia gross profit was €18.4 million, a year-over-year increase of 21%. The number of annual active consumers on its platform was 6.4 million, a 51% increase over last year's figure. Customers' orders grew to 6.4 million, a 28% increase over what it was at 31 March 2019.
Third-party verification (TPV) value reached €35.5 million, a year-over-year increase of 71%, taking on-platform TPV penetration from 10% in the first quarter of 2019 to 19% in the first quarter of 2020. JumiaPay transactions reached 2.3 million, a year-over-year increase of 77%, representing 35% on-platform penetration in terms of orders. The company's operating loss was €43.7 million, a four percent decrease year-over-year. How did the company pull off this impressive result at the time of a global pandemic of this magnitude?
The company focused on what is proving to be crucial to navigate this crisis, affordable, high purchase frequency product categories and cost-efficiency. It also drove Annual Active Consumers growth, which was up 51% year-over-year, and orders, up 28%, at the same time as reducing Sales & Advertising expense by 25% over the same period.
Jeremy Hodara and Sacha Poignonnec, Co-Chief Executive Officers of Jumia explained how foresight and innovativeness contributed to their first-quarter success:
"The onset of the COVID-19 pandemic in the first quarter of 2020 brought about a complex combination of health, economic and operational challenges. Our first priority was to help our employees, consumers and communities stay safe. On the operational side, we took prompt action to ensure business continuity and adjust our logistics to meet high standards of safety and hygiene."
Other initiatives that played major roles in achieving this feat were the company's strong focus on marketplace relevance, adjusting its commercial campaigns and merchandising to consumers' needs; strategic partnerships with other brands like Reckitt Benckiser, Procter & Gamble and Unilever which boosted the company's sales; the launch of curated product collections targeting specific needs resulting from confinement measures etc.
An increased demand from sellers to join the Jumia platform as offline distribution channels are largely disrupted also boosted revenue of the company. The company onboarded a number of high-profile brands on Jumia Mall, its dedicated space to brands or their official distributors.
Jumia also engaged its consumers with relevant social media and live content with the launch of the "Stay entertained with Jumia" series with live music streaming events and DJ sets in a digital party format, in partnership with various brands including MTN, Pernod Ricard and KFC.
The real cheering news, as noted by the company's chief executives, is that this Quarter-1 performance is only an indication of the future of the company in particular, and that of e-commerce, in general.
"We believe the COVID-19 pandemic proves that e-commerce has a key role to play in helping consumers safely access essential goods and providing an efficient distribution channel for brands and sellers, at a time when offline channels are disrupted. We are more than ever confident about the relevance of Jumia and the gradual adoption of e-commerce by both consumers and sellers.