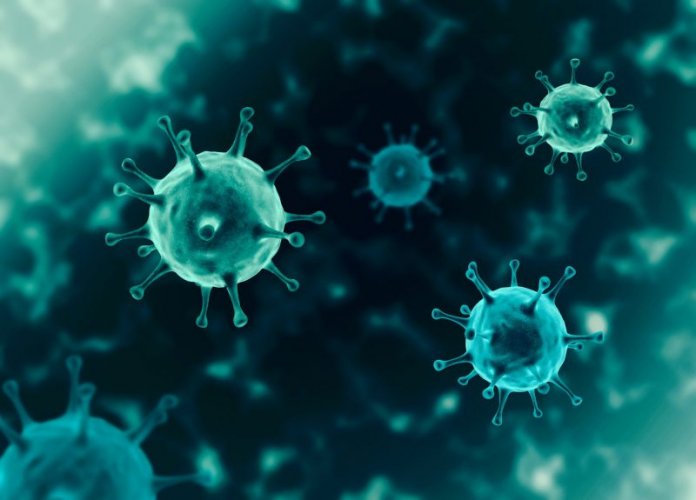 By Chuks Okocha
Founder of DAAR Communications PLC, Chief Raymond Dopkesi, and former Senior Special Assistant to President Gloodluck Jonathan, Doyin Okupe, Thursday said that they had recovered from coronavirus and shared heir experiences while in isolation.
Announcing his recovery in a statement, Dokpesi said he was discharged along with some other members of his family.
He said the past weeks had provided him with a first-hand experience of the enormous challenges before Nigerians as a country.
Dokpesi said he and members of his family were better acquainted with the personal sacrifices many Nigerians were making to ensure that the pandemic was collectively defeated.
He thanked all those that made the recovery possible, which he said included policymakers, the care providers and even the cleaners whose job puts them at constant risk of exposure.
Dopkesi said, "I am exceptionally indebted to God Almighty for keeping and protecting me and my entire family all through our isolation at the University of Abuja Teaching Hospital, Gwagwalada Isolation Centre.
"My gratitude goes to many Nigerians in the country and in the Diaspora for their outpouring of concern and prayers.
"However, special mention must be made of the SGF, Mr Boss Mustapha & Chairman PTF, who not only sympathised with me & my family but also personally made both video & voice calls on several occasion to ascertain our well-being".
Others that he appreciated include the the Minister of Health, Dr Osagie Ehanire; medical team and other members of the PTF; the CMD UATH Gwagwalada, Prof Bisallah Ekene; Head of Isolation Center, Dr Tahir, Rivers State Governor, Nyesom Wike, and other serving and former State governors too numerous to mention, former President and Head of State, Chief Olusegun Obasanjo, former President, Dr. Goodluck Ebele Jonathan, former Head of State, General Ibrahim Babangida (Rtd), Gen Abdusalami Abubakar (Rtd), former Vice President Atiku Abubakar, Alhaji Bamanga Tukur, Chief Ayo Adebanjo, Chief Edwin Kiagbodo Clark, Dr. Peter Odili, Sen. Ken Nnamani, Chief Nnia Nwodo, Chief Bitrus Pogu, Sen. Francis Alimekhena, Sen Ben Obi, Chief Tom Ikimi, General Aliyu Gusau (Rtd), Gen Alani Akinrinade (Rtd), Dr Auwalu Anwar, the Director General NBC, former Inspector General of Police Solomon Arase, members of the National Assembly and political and business leaders.
Meanwhile. Okupe has disclosed the medications he took while he was down with Covid-19 in a Facebook post on May 13, warning that there is no universal treatment yet for the virus.
The former presidential aide said: "The medications I took for my covid19 virus infections are:
Hydroxychloroquine, 400mg daily for 2days, there after 400mg daily for 3days.
Azithromycin 500mg daily for 10 days.
Zinc sulphate 100mg daily till today
Vitamin C 1200 mg daily till now.
"I had malaria while on admission. I was effectively treated with an anti malaria. I also developed cough after about a week and was effectively treated by fairly large dose of Augmentine for 7 days.
"I must say that there is no universal medical consensus on a specific treatment regime for covid19. Also most of d drugs being used in different centres worldwide are not backed by any detailed or extensive research work anywhere in the world..
"Most scientific works and studies currently going on have limited scientific acceptability either because the samples used are too scanty, sometimes as low as 40 to 60, or because controls do not exists. It will take another 4 to 6 months before results of credible works are available.
"However the humongous nature of the global emergency make it impossible for countries not to explore experimental drugs that show any possibility or potential to contain the virus.
"In my own case I commenced treatment with the hydroxychloroquine regime 4 days to my isolation.
"This is because I read extensively on various options of treatment for covid-19 and I follow the global debate on its pros and cons of the treatment. With my medical background and local consultation with colleagues I already made up my mind that the chloroquine regime was so far the most promising. I ordered for the drugs just in case someone close or even I should unfortunately pick up the virus", Okupe explained .