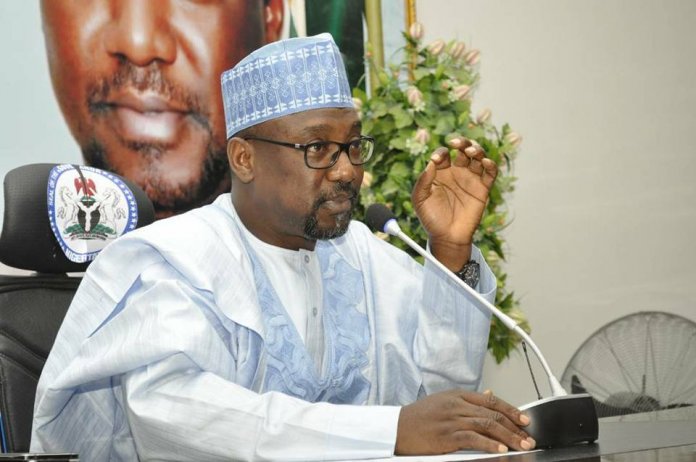 By Laleye Dipo
The Niger State Government has said that it will not hesitate to prosecute construction companies for delaying the completion of the road projects awarded to them.
Already the companies have been invited to Minna, the state capital on Tuesday to explain why such action should not be taken against them.
The Infrastructure Committee set up by the state Governor, Alhaji Abubakar Sani Bello, and headed by the Chief of Staff to the governor, Alhaji Ibrahim Balarabe, during an inspection of the projects on Sunday, gave the directive for the companies to appear in the state capital on Tuesday.
A statement by the committee lamented that the firms handling the jobs had not performed up to expectation despite collecting substantial part of the contract sum.
According to Balarabe, only 40 per cent of the Zariyawa and Jubilee road projects in Suleja Local Government Area have been done whereas the companies have each collected 70 per cent of the contract sum.
"We will not hesitate to prosecute the companies if they fail to show reasons for not performing up to the amount paid to them,"
Balarabe said in the statement.
He also said the committee will inspect the Minna – Suleja road project being financed by the federal government and give an up to date report to the Federal Ministry of Works on the state of the job.
On the failed portion of the Minna-Chanchaga road in the state capital, the chief of staff said that the problems will be addressed before the rains gather momentum.
The statement said the committee will from time to time inspect all ongoing projects across the state to ensure they are not only being executed according to specification but within the time frame.
On the entourage of the chief of staff were the Commissioners for Justice; Local Govt and Chieftaincy Affairs; Budget and Planning; and Lands and Housing, as well as some permanent secretaries.