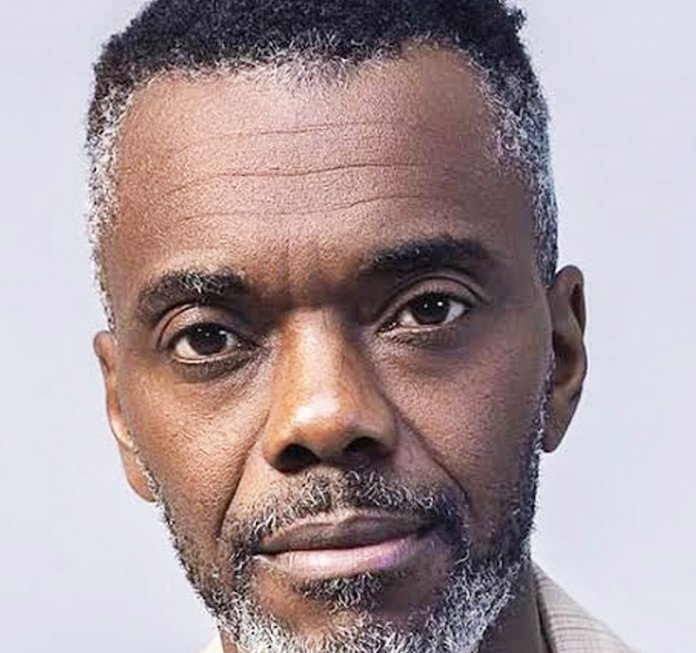 Remember Wale Ojo? He is the lead actor in the popular Nigeria-British comedy series, "Meet the Adebanjos." Well, he is trapped in Dominican Republic because of Coronavirus and he is making good use of the ugly situation, writes Ferdinand Ekechukwu
While a good number of his colleagues outside the country were busy running back home at the dawn of the deadly Covid-19 outbreak, it didn't occur to acclaimed thespian, Wale Ojo, who was in London at the time, that a trip which he had inadvertently embarked upon would get him stuck in a remote Island on the Caribbean region of Dominican Republic.
The British-Nigerian trained actor, who had got his legs in and out of Nollywood, took off for Puerto Rico from London in the month of March at the height of "corona wahala to go attend my friend's event (Smade) in Puerto Rico," Wale Ojo said. "On getting to Heathrow I was nearly refused entry onto the plane because Trump had just banned all flights from UK.
"They asked me if I was going to utilise my return ticket as it's highly likely that flights wouldn't be coming back into Heathrow. My flight from London was to Miami to connect to Puerto Rico. I had to declare that I would not return and boarded the flight to Miami. On boarding the plane to Miami I found out that Smade's Afro Nation event had been cancelled!"
Continuing, the lead actor in the popular comedy series, 'Meet The Adebanjos' said: "Also my friend from Puerto Rico warned me that if I get to Puerto Rico they would quarantine me fully for two weeks straight without any possibility of going out! The plane took off and landed at Miami. I got off at Miami to find nakedness everywhere as students were celebrating spring break and either were unmindful or totally unaware of the looming Covid-19 pandemic.
"The incident actually made the news that day. As my expenses began to rise in Miami I took off for the Dominican Republic on the advice of a friend who lives there. The moment I landed there, the government of the Dominican Republic banned all flights and closed the airports. I have been happily stuck here now for over a month!" Until normalcy returns in the real world, Wale Ojo, however has embarked on some projects driven towards entertainment and charity.
Like a host of other showbiz personalities home and abroad, Wale Ojo has tapped into the virtual space which has seen not a few entertain their fans and followers across the globe while keeping abreast of happenings in the social scene. "As I have had plenty of time on my hands I have set up several projects namely, The Wale Ojo Show, a live Instagram show.
"I am doing a comedy sketch on my Instagram called Quarantine From Coro Coro and I am posting Shakespearean monologues as part of my Shakespeare series called 'Shakespeare in The Time of Corona'. My Shakespeare monologues have been very successful and I think I would always keep doing them. It's enlightening to see how many people enjoy it and ask for more."
Wale Ojo also noted that it just shows how pertinent William Shakespeare still is to these current times, while revealing that his charity Virgo Foundation at (www.virgofoundation.org.ng) has teamed up with Kaffy Dance Foundation to contribute towards feeding hungry mouths in Lagos and the country as a whole. The New Nigeria Cinema advocate came across Kaffy's post on Instagram which detailed how her foundation was going from place to place feeding people in the poorest areas of Lagos.
"I felt this was a wonderful thing to do so I decided that my charity, Virgo Foundation, would team up with her to contribute to the vast work that her charity was already doing. We contributed a small amount of money to her foundation and we are now looking for ways to further strengthen the collaboration and affect in a positive and direct way people affected by the Corona virus.
"And I have to say it's been very heartening to see other entertainers and philanthropists come to the fore and actually feed the hungry in many parts of the country. Charities like kokunfoundation, food bank, Rachel Piper Foundation and AY's lockdown relief support are but a few of the many wonderful initiatives that entertainers and philanthropists are doing in this era of Covid-19."