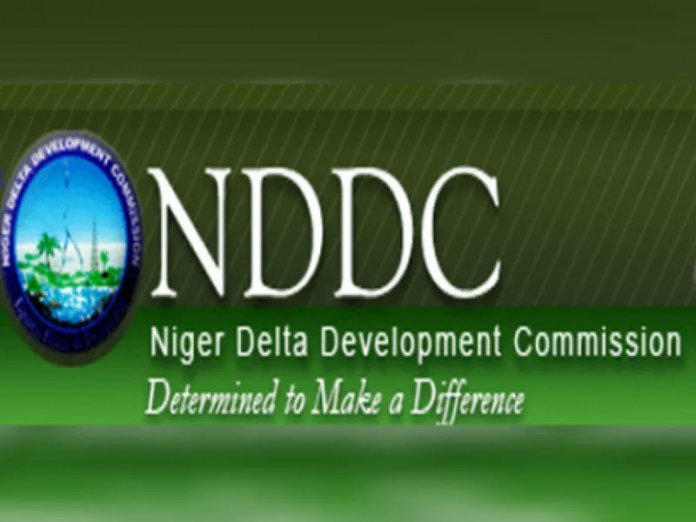 By Emmanuel Addeh
The probe into the activities of the Niger Delta Development Commission (NDDC) has taken a new twist, as a group, the Citizens Quest for Truth Initiative (CQTI), a civil society organisation, Saturday alleged that there were plans to pressure the federal government to scrap the commission.
The group, which noted that it had been championing the engagement of the right set of leadership and development in the Niger Delta region, also alleged that there was a plot to scuttle the forensic audit of the NDDC to cover the involvement of some politicians in the mismanagement of the interventionist agency.
Describing the recent inquest by National Assembly into the N40 billion allegedly misappropriated by the Interim Management Committee (IMC) as diversionary, the organisation stressed that the move was suspicious.
A statement signed by its President and founder, Oby Ndukwe, in Abuja, noted that the plan to also restrict the enquiry by the federal legislature to just the last six months of the commission's operation smacked of a hidden agenda by certain highly placed individuals
"Those asking for the records cannot claim innocence over the sleaze that has been going on in the commission.
"The truth is that there are sinister plots to scuttle the audit and possibly get the president to scrap the NDDC", the group alleged.
It said that the attack on the Minister of Niger Delta Affairs, Godswill Akpabio, was also part of the agenda to frustrate him and his effort to sanitise the agency.
"Those who have held on to NDDC as a cash cow are not letting go especially where it is obvious that the forensic audit as ordered by the president is going to expose them.
"The N40 billion inquest of the Interim Management Committee is merely diversionary. We should be asking why now that the forensic auditors have commenced work? What are they afraid of?
"The president has ordered that the audit covers a 19 year period from inception of the commission. So why is NASS limiting theirs to just six months of the IMC?," the group queried.
The civil society group said that the 'so-called' committee to probe the IMC was filled with members who are persons of interest in the audit being carried out by the IMC of the NDDC.
"So how can they sit on a matter they are involved in. Focusing on the six months of the IMC is only a ploy to get the IMC sacked.
"Since the NASS was never in support of the IMC from the time the Nunieh team was appointed, it's all politics," the group alleged.