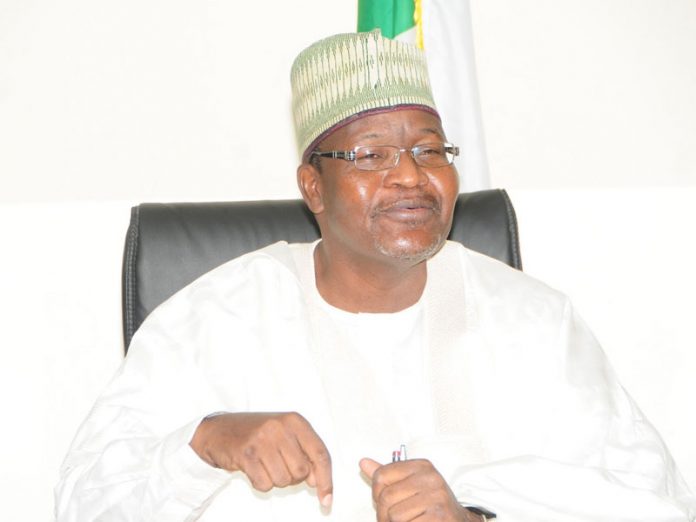 With the current projection that businesses could be resuscitated faster with the deployment of ubiquitous broadband infrastructure post COVID-19, government is expected to speed up the approval process for the release of the N65 billion counterpart funding for the six InfraCos that have been licensed to provide broadband infrastructure across the country, writes Emma Okonji
Many countries have continued to seek new ways to resuscitate their economies and they are tilting towards broadband infrastructure and internet connectivity, which they said, would help economies to survive in the new normal that would spring up in the post COVID-19 era. They are of the view that economies will largely depend on broadband connectivity to support different sectors of the economy like education, sports, oil and gas, telecommunications, health, among others in the post COVID-19 era. Currently all economies are working towards boosting their broadband infrastructure to meet the demands of post COVID-19.
In Nigeria, the Nigerian Communications Commission (NCC), had long explained that the best way to roll out broadband infrastructure across the country, was through licensing of Infrastructure Companies (InfraCos) to be mandated to deploy broadband infrastructure in different regions across the county. To achieve this initiative, NCC began a phase licensing of InfraCos, and in 2015, it licensed MainOne Cable Company Limited to provide broadband services in Lagos, and IHS to provide broadband services in North Central geopolitical zone including Abuja. The InfraCos licences were based on the NCC's Open Access Model (OAM) in line with the National Broadband Plan (NBP). HIS, however, pulled out of the race for reasons suspected to be connected to inadequate funding of licensed InfraCos that will enable them to provide broadband infrastructure in rural and underserved areas of the country, and NCC has almost concluded plans to license another InfraCo that will replace IHS.
From 2015 to 2019, the NCC licensed a total of six InfraCos to cover the six geopolitical zones of the country. They included MainOne for Lagos; Zinox Technology Limited for South-east; Brinks Integrated Solutions Limited for North-east; O'dua InfraCo Resources Limited for South-west; Fleek Networks Limited for North-west and Reana Consortium Limited for South-south zone. The plan was for NCC to support all licensed InfraCos with a subsidy of N65 billion counterpart funding that will be provided by the federal government and accessed by the InfraCos on merit, depending on their physical broadband rollout plan. The federal government is expected to finalise the counterpart funding for the final take-off of InfraCos by third quarter, 2020.
But due to the effect of COVID-19 on global economies, stakeholders are of the view that government should speed up the approval process for the immediate release of the fund, to enable InfraCos roll out broadband infrastructure across the country, and pave way for seamless connectivity.
N65bn broadband stimulus
The coronavirus pandemic that has ravaged global economies, has given room for government to boost broadband access that will enhance internet connectivity. Stakeholders have called on the federal government to expedite action in the process of approval and release of the counterpart funding for InfraCos to enable them roll out the necessary broadband infrastructure that organisations, schools, healthcare and telecommunications will rely on for the provision of digital services in post COVID-19 era. President, National Association of Telecoms Subscribers of Nigeria, Chief Deolu Ogunbanjo, has advised the federal government not to wait until the third quarter of the year, to make the fund available to InfraCos. According to him the effect of COVID-19 and expected new normal in the post COVID-19 era has forced global economies to re-strategise on new ways to boost broadband access.
"The federal government must find ways to release the counterpart funding without delay, to enable faster rollout of broadband services, since most sectors of the economy will be relying on affordable broadband access to organise distant learning, virtual meetings through video conferencing, virtual work space, among others," Ogunbanjo said, adding that aside organisations, government agency will also need broadband access for e-governance and to enable people have access to all government activities online.
The Director of Public Affairs at NCC, Dr. Henry Nkemadu, had said that InfraCos would have access to the N65 billion subsidies over the next four years.
According to him, "The InfraCo project will be financed yearly, and this is subject to the operators meeting the required milestones. We are not going to pay them to do the job, but we are going to give them money for jobs well done. We shall soon conclude the signing of the subsidy agreement and the process is currently ongoing. The period to get Nigeria connected through the InfraCos is four years; so to access the N65 billon subsidy, we divided the milestones into one year each."
Some of the milestones that InfraCos are expected to meet include the commencement of the project such as digging of metro fibre ways, pilling, cable installation, among others and they must have brought in equipment and got all necessary approvals in their regions of interest.
But the Chairman of the Association Licensed Telecoms Operators of Nigeria (ALTON), Mr. Gbenga Adebayo, said aside releasing the subsidy, which is key to national broadband development in post COVID-19 era, government must also consider special loans for the telecoms sector that will assist small players like software application developers and web designers to grow their telecoms business.
"Access to funds will enhance innovation and increase capacity to change the Nigerian economy to attain the status of developed economies," Adebayo said.
Licensing of InfraCos
The initiative to licence InfraCos by the NCC, was meant to bridge the country's broadband infrastructure deficit. For instance, the federal government is targeting about 120,000km of fibre across the country, and this could be largely achieved if the InfraCo initiative is fully backed with the counterpart funding, where additional 28,902km of fibre deployment is projected in the next four years, which will help drive home more Point of Access (PoA) of broadband networks in the 774 LGAs in Nigeria.
NCC therefore needs the support of the Ministry of Communications and Digital Economy to deepen broadband infrastructure in the country that will support high-speed internet connectivity, new technologies, mobile applications and innovation services across all sectors of the economy.
Broadband penetration
In order to boost broadband penetration in the country, the federal government, in 2013, inaugurated the first National Broadband Plan (NBP) from 2013 to 2018, with a target to achieve 30 per cent broadband penetration by the end of 2018. To further boost broadband penetration, the Executive Vice Chairman of NCC, Prof. Umar Garba Danbatta, on assumption of duty in 2015, came up with his 8 Point Agenda with broadband paramount among the agenda.
From a lowly state of less than nine per cent penetration in 2015, NCC was able to increase broadband penetration to 37.8 per cent as at December 2019.
Through the commitment of industry players, NCC was able to achieve 30 per cent broadband penetration in December 2018.
NCC did not only attain the 30 per cent broadband penetration in December 2018, but surpassed it. Today, the country has achieved close to 40 per cent broadband penetration. Few months after attaining the 30 per cent broadband target for the country, NCC further up the game by attaining 33.31 per cent broadband penetration in June 2019, and by December 2019, Nigeria has already attained 37.8 per cent broadband penetration and as of today broadband penetrant is close to 40 per cent.
Having successfully achieved and surpassed the 30 per cent broadband penetration in 2018, the Federal Government, last year, set up another broadband committee, with a five-year mandate (2020-2025) to achieve 70 per cent broadband penetration by 2025.
The Minister of Communications and Digital Economy, Dr. Isa Ibrahim Pantami, in December last year, inaugurated the National Broadbased Plan Committee to develop the 2020-2025 broadband plan with a mandate to achieve 70 per cent broadband penetration by 2025.
President of the Association of Telecoms Companies of Nigeria (ATCON), Mr. Olusola Teniola, said: "The general Nigerian economy is currently struggling between 1-2 per cent growth in Gross Domestic Product (GDP), but by the time we attain the proposed 70 per cent broadband penetration level, Nigerian GDP will reach 9.6 per cent, which is high in global ranking."
FG's resolve
President Muhammadu Buhari, during his Democracy Day address on June 12, 2019, promised to lift 100 million Nigerians out of poverty in 10 years by ensuring that Nigerians have access to broadband internet connectivity and he followed it up by expanding the mandate of the Ministry of Communications in October 2019, to among other things, address the development of the Nigerian digital economy in line with the Economic Recovery and Growth Plan (ERGP) with a focus on accelerating growth and social inclusion.
Digital technology offers Nigeria the opportunity to grow and diversify its economy from the over dependence on oil and gas export proceeds.
Buhari said with a teeming population estimated at 203 million according to the United Nations (UN), where over half of the population is under 25 years of age, the country is faced with the tremendous challenge to put this largely unemployed and underemployed population to work.
In view of the above, the National Digital Economy Policy and Strategy was developed in line with the mandate of the Minister of Communications and Digital Economy, Pantami. This was unveiled by President Buhari in November 2019. Based on this strategy, the Nigerian National Broadband Plan 2020 – 2025 was developed and approved for implementation. The new Broadband Plan is designed to deliver data download speeds across Nigeria of a minimum 25Mbps in urban areas, and 10Mbps in rural areas, with effective coverage of 70 per cent broadband penetration available to at least 90 per cent of the population by 2025 at a price not more than N390 per 1GB of data, which is about 2 per cent of median income or 1 per cent of minimum wage.
According to Pantami, the implementation of the 2020-2025 National Broadband Plan would lead to creation of jobs, improved socio-economic development and sustained economic growth, among others. He therefore called for synergy between government and the private sector, in order to achieve successful implementation of the current National Broadband Plan.
NCC's support
NCC has been at the forefront of building resilient infrastructure to promote sustainable broadband development that will support industrial growth. At a plenary session organised by the Nigerian Society of Engineers (NSE) in Kano last year, Danbatta, in his speech, said: "It is staggering that more than four billion people in the world still do not have access to the internet, and 90 per cent are from the developing world. Bridging this digital divide is therefore crucial to ensure equal access to information and knowledge, and as a consequence, foster innovation, entrepreneurship and economic growth.
"The proposed target of 120,000km of optical fibre cable network deployment in the country, is of key interest to the Commission. As you are aware, optical fibre cable network is vital to the advancement of Information and Communications Technology (ICT), and the fourth industrial revolution is rested upon information and communication technologies. Therefore, the role of NCC in building resilient infrastructure for the ICT sector is now more critical, especially with the Federal Governments' renaming of our supervising Ministry, from Ministry of Communications to Ministry of Communications and Digital Economy, thereby adding more responsibilities to the Ministry.
In this regard, the commission as the sole regulator of commercial telecommunications activities in the country, through its strategic vision plan and the 8-point Agenda, has taken laudable strides towards achieving government's vision and policies by initiating and undertaking actions geared towards achieving same."
Danbatta listed some of the policy implementations to include: Deployment of Optical Fibre Infratsructure; Right of Ways (RoW) across states; Wireless Infrastructure Policy Direction; Education Infrastructure; Telecoms Infratsructure; among others.