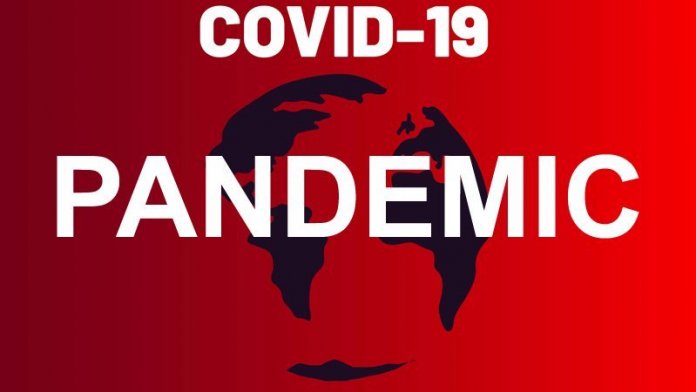 By Hammed Shittu
The Ejigbo Local Government Development Association, an umbrella body of indigenes of Ejigbo Local Government Council in Osun State, has distributed food items worth several millions of Naira to the residents of the area to cushion the effect of the COVID-19 pandemic lock-down in the state.
The food items were distributed to the people of Ejigbo Local Government (Central), Ejigbo West LCDA and Ejigbo South LCDA.
Speaking with journalists in Ejigbo on the distributions of the food items, the secretary of the palliative committee of the COVID-19 in the area, Mr. Tajudeen Oladipupo said that the food items like rice, semovta, garri, among others were meant to support the residents, especially the vulnerable ones during the lockdown.
He said that the development also became imperative in view of the fact that the lockdown order of the state government had kept many people in the area out of work.
Oladipupo added that, "It is on this fact that sons and daughters of the Ejigbo local government council area of Osun state came together to contribute their widowsmite towards buying these food items for the people of the area."
He stressed that, "It is note worthy to say that this is the second stanza of our palliatives distributions to the people of the local government council and it has continued to yield positive results in all the places visited across the towns and villages in the local government council area of the state."
Oladipupo, who advised the people of the area to continue to abide with the laid down protocols to curb the spread of coronavirus in the state, said that they should also continue to keep their environment clean in order to curb the spread of the pandemic disease.
He said that the committee had embarked on sensitisation and enlightenment programme on radio so as to assist the members of the community to abide with the protocols on war against pandemic disease in the area.
He therefore assured that, the committee would continue to be up and doing in the task of making COVID-19-free in the local government and appealed to the people to continue to live in peace and shun all forms of actions that could cause disharmony in the area.
Oladipupo also lauded the support of the indigenes of the local government council for their donations so far made to the cause of palliatives, assuring them of using the funds judiciously so as to bring new lease of life to the residents of the local government council.