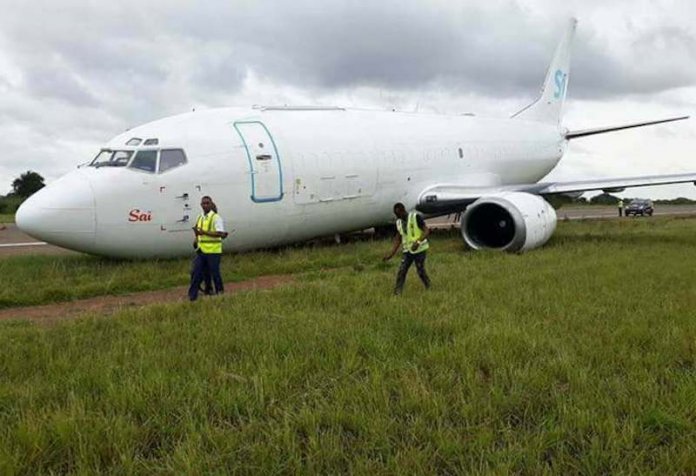 Chinedu Eze
Medical supplies, medical personnel, medical kits and food are critical needs at this time of the COVID-19 lockdown and air movement is the quickest way to deliver them to people struggling to survive.
This was what has fueled the huge market for air cargo, which has made airlines transform the passenger cabin of their aircraft to freighters.
It is also a way of earning revenues for airlines after they have shut down scheduled passenger service and being threatened by liquidation.
So under this period of the coronavirus lockdown there have been lots of cargo flights. This has led industry observers to recommend that cargo flight operations are the sure way to survival and quick recovery for Nigerian airlines.
But THISDAY investigation revealed that movement of cargo by air locally is not yet very popular and that there are a lot of red tapes that hinder export process, where overzealous government officials that oversea the process constitute a disincentive to successful operation of cargo.
Industry consultant, Amos Akpan, noted that a domestic scheduled cargo flight operation for Nigerian airlines is an uphill task to develop as a product. He said an airline just needs to continue to grow hold capacity to accommodate cargo in its daily scheduled flight, remarking that the small and medium capacity provider of freighter should keep his machines in service for domestic and regional charters.
But on the contrary, international cargo flight operations used to be a huge success for Nigerian airlines.
"In Nigeria, the private airlines started their businesses with cargo aircraft. This means they earned their revenues in foreign currencies which enabled them pay for the components of their bills that required forex.
"Access to foreign currency is very critical to the success of a company when the huge portion of the inputs to its cost of operations is in foreign currency. Operating worldwide cargo flights means payment of bills in foreign currencies to the service providers of various materials.
"There is also the navigational fee, handling fees, landing and parking fees, fuel, and accommodation. This also means you receive revenue for your flights in foreign currency.
"Freighters used by Nigerian Private Airlines in the 80s and 90s included; B707-f; DC8-f; B727-f; DC10-f. Some of the private airlines that operated worldwide cargo flights were: DAS (Uganda/Nigeria), Okada, Kabo, EAS, ADC, GAS, Flash.
"It would be safe to deduce that these airlines were financially stable as long as their cargo flight operations stayed. Their cargo operations gave them the back up to acquire BAC I-II to commence domestic commercial operations in Nigeria. Their financial status was not the same when they abandoned their cargo flight operations as a business portfolio," he said.
Akpan who has managed airlines in Nigeria said the daily cash from sales on passenger operations was a lure in terms of volume of cash to both the management of these airlines and the emerging managers of the new banks; "so they neglected their cargo aircraft; they couldn't upgrade their freighters to align with the requirements of modern civil aviation.
"The noise policy, the engine upgrades, and the dynamics of operational efficiency are some of the issues they neglected to address."
He said the local airlines simply abandoned this portfolio, which is the cargo aircraft.
"Greater demands from the complex nature of scheduled passenger flight operations arose to confront us the managers of the new surge-scheduled passenger operations, but our environment could not rise to match the new demands in training of manpower, maintenance, ICT applications, safety oversight capacity, air navigation facilities," Akpan added.
The demand for cargo movement under the COVID-19 lockdown and threat showed that many airlines prioritise passenger flights and operate cargo service as an adjunct. With the high demand of cargo movement many of them became ingenious and concerted their cargo planes. Although cargo operation is still profitable but not the in the same capacity as passenger flights but now that the opportunity has arisen, many airlines wanted to take advantage of it.
Akpan, said air freighting still has a huge market but freighters are now concentrated in the logistics chain businesses and the niche charter business. Logistics companies like DHL, FEDEX, IMNL, etc. depend on freighters because of special deliveries like outsized cargo and time definite deliveries to terrains with limited access.
"Niche cargo charters are mostly contract cargo flights on special services. Examples are delivery of medicals and food by United Nations agencies, bullion or security instrument flights that carry money or gold or security materials.
"Cargo flight operations with the use of freighters have been and always will continue to be very profitable business unit in airlines line of products/services. The investors need to properly situate it amongst the investment portfolios to choose from," he said.