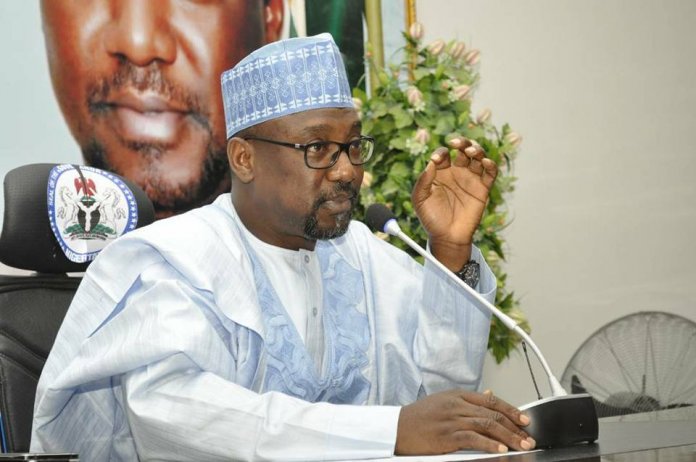 By Laleye Dipo
The Niger State Government has said that the palliatives to cushion the effect of the lockdown introduced to contain the coronavirus pandemic is only for the poorest of the poor in the society, adding that civil servants and the well to do should not expect to be considered when the items are shared.
Governor Abubakar Sani Bello made the declaration in Minna on Thursday when he spoke through the Chairman of the State Covid:19 Task Force and Secretary to the State Government, Alhaji Ibrahim Ahmed Matane, at the donation of relief items to the state by the Ibadan Electricity Distribution Company (IBEDC).
Bello said the only palliative civil servants will get is the regular payment of their salaries despite the decline in the income of the state especially from the Federation Account.
According to the governor, "The well to do in the society should support the government in providing for the poorest of the poor instead of waiting for handout from government which will not come.
"The palliatives will target households, not everybody will get the palliatives, it is only for the poorest of the poor."
IBEDC Regional Manager in Ilorin, Kwara State, Alhaji Bello Ajisafe, who represented the Chief Executive Officer of the organisation, Mr John Ayodele, said the organisation has committed over N100 million to the purchase of food items to be shared in its franchise area of Oyo, Ogun, Osun, Kwara, Niger and Kogi States.
Ajisafe said under the arrangement, food items including 1,000 5kg bags of rice, 1,500pcs of 1 kg of semovita and 500 cartons of noodles valued at N5 million are donated to Niger State.
"We are also supporting one of the major medical facility within our franchise which has been designated as apex care giver in the Covid-19 battle — the University College Hospital Ibadan," he said.
Ajisafe also said that as a result of the coronavirus pandemic and the lockdown associated with it, the IBEDC is now giving uninterrupted 18-hour electricity supply to consumers in its areas of franchise, promising to improve "if we get more energy supply".
He however appealed to customers to settle their electricity bills to enable the Disco serve them better.