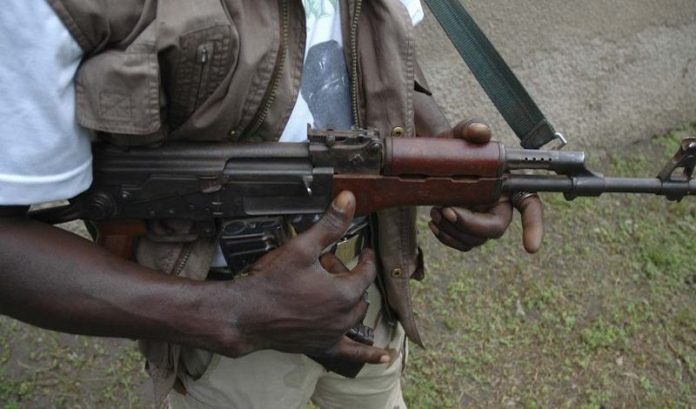 By Laleye Dipo
Following the escalation of bandits' attacks on communities in Niger east senatorial zone of Niger State, the senator representing the area, Alhaji Muhammad Sani Musa, has asked President Muhammadu Buhari to direct the establishment of at least two military bases in the troubled communities.
One of the bases should be set up around Shiroro Local Government Area, while the other should be located in Rafi Local Government Area, he said.
The two local governments have been the epicentre of bandits' activities where hundreds of people have been killed, thousands displaced and herds of cattle rustled in recent times.
Musa said in Minna on Wednesday that the establishment of the military bases will afford the security operatives opportunity to promptly attend to attacks by bandits thereby bringing such attacks to the barest minimum.
"This appeal has become necessary because all the makeshift security arrangements in the areas seems to have failed, resulting in the frequent attacks on these communities by the bandits
"The makeshift security arrangements have failed, the bandits have taken over some communities in these three local government areas. That is why I am appealing to the president to fulfill his promise of establishing a military base in the area," he said.
According to Musa, "My people are dying on daily basis, the time to act is now.
"It is sad that only about 50 bandits could be holding an entire senatorial zone to ransom and rendering over 2,000 people homeless. It is better to crush these people than having over 2,000 people in IDP camps. It is sad to see people living in dehumanized conditions.
"I am really not happy about the security situation in my constituency right now. Something needs to be done and urgently, Mr. President cannot abandon us like that, my people are suffering."
Last Monday, a group, Concerned Shiroro Youths, raised similar concern while addressing newsmen, saying social and economic activities in the area have been paralysed as a result of the activities of bandits.
The youths threatened civil disobedience if within two weeks "nothing serious is done to arrest the situation".