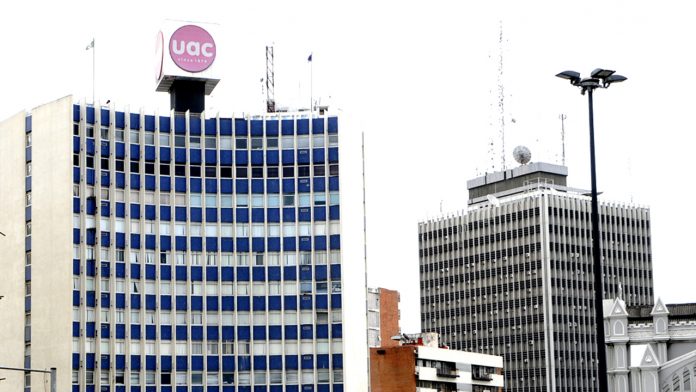 Goddy Egene
Shareholders of UAC of Nigeria Plc are to receive a dividend of 10 kobo for the year ended December 31, 2019, compared with 64 kobo received the previous year.
Going by the audited results just released, the conglomerate suffered a loss caused by its real estate business, UACN Property Development Company (UPDC) Plc.
Details of the performance showed that UACN recorded a revenue of N79.202 billion in 2019, up from N70.474 billion in 2018. Selling and distribution expenses rose from N4.641 billion to N6.453 billion, while administrative expenses rose from N5.250 billion to N6.573 billion.
Profit after tax (PAT) on continuing business printed at N5.34 billion in 2019, compared with a PAT of N4.237 billion in 2018. However, loss of N14.61 billion incurred on the real estate business made the group to end the year with a loss of N9.257 billion, compared with a loss of N9.530 billion in 2018. Despite the loss, the board has recommended a dividend of N288 million, which translates into 10 kobo per share.
The Chairman of UACN, Mr. Dan Agbor, had last year said the company was embarking on initiatives to boost growth in its business and deliver better returns.
According to him, the company was working on a plan to stabilise UPDC, which has been constituting a drain on the group's performance.
"We are encouraged by the initiatives implemented thus far but recognise that a significant amount of work lies ahead. It is important to mention that one of the key elements of the strategic plan of your management is for the company to operate as a much simpler and leaner holding company, with the main focus being on the subsidiary companies.
We are strengthening and empowering the management and Boards of subsidiary companies to drive value creation and increasing their accountability for delivering ambitious plans. Towards this end, we are carrying out a comprehensive review of our organisational structure to ensure increased autonomy and effectiveness of operating subsidiary companies," Agbor said.